Order Flowers now for guaranteed delivery before Gunnar's visitation.
Gunnar Travis Medearis
Gunnar Travis Medearis, age 15 of Nixa, passed away Tuesday, March 9, 2021. He was born April 18, 2005 in Springfield, the son of Lindsay Travis and Rusty Medearis. Gunnar was full of joy and lived his life with great wonder. He fearlessly rode motorcycles and loved to proudly show racing videos to all. Gunnar was an expert Minecraft player, and could tell you everything about the game. His favorite color was green. He was very athletic. Gunnar enjoyed playing basketball, and racing his friends to show them that he was always the fastest. He was really excited about being part of the Nixa High School Track team. Gunnar always had great strength. At the age of three, he began his upper body strengthening routine by lifting the garage door up and then down, over and over and over. He loved to make everyone laugh and his laugh was infectious. He has left a forever impact on all who knew him. Survivors include his parents; Lindsay Rice of Nixa, and Rusty Medearis and partner Amanda Squires of Springfield; stepfather Brian Rice of Nixa; his sister, Jena Lee Medearis of Nixa; stepsisters, Faith Rice and Avery Cook; stepbrother, Beau Rice; his grandma (Gree) Marty Travis. His grandparents John and Nancy Lee Huff, Paul Medearis, Linda (Grinny) Wommack. Gunnar has joined his beloved Poppy, Jim Travis, in heaven. A celebration of life will be held at 6:00 P.M. Monday, March 22, 2021, at North Point Church, Nixa, under direction of Adams Funeral Home, Nixa, officiated by Pastor Brad Fox, preceded by a visitation from 5-6 P.M. at the church.
To plant memorial trees or send flowers to the family in memory of Gunnar Medearis , please visit our flower store.
---
Guestbook
Rusty, I am so very sorry for the loss of your son. I hope and pray you will find peace during this sorrowful time. Donna Clarkson
Donna Clarkson Jun 8 2021 12:00 AM
For Gunnar and all the family Kids!!! Love you!
Kent Mar 23 2021 12:00 AM
All our thought and prayers are with you. The Collins Crew Rick, Christina, Jeremy, Ally, Laurel, Kason
Christina Collins Mar 22 2021 12:00 AM
We send you thoughts of peace and courage. Love you so very much!
Your Century SPED and Counseling family Mar 22 2021 12:00 AM
Gunnar was so kind and loving to everyone. He loved giving high fives in the hallways and always had a smile on his face. He will be missed.
KikiRidenour Mar 22 2021 12:00 AM
A photo was added for Gunnar Travis Medearis
taryn Mar 22 2021 12:00 AM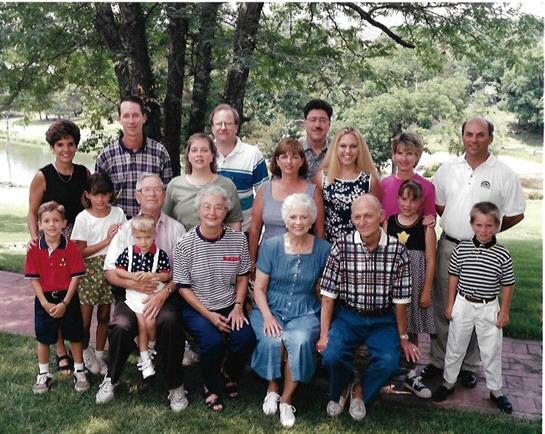 With deepest sympathy, Faith & Beau's Papa Steve.
Tribute Store Mar 21 2021 12:00 AM
Lindsay, we send our love and prayers to all of Gunnar's Family. May the memories you share of Gunnar bring strength and comfort at this difficult time.
Wayne, Phyllis, Lisa and Stacy Mar 21 2021 12:00 AM
Gunnar was a joyful gift to the world. We will miss his enthusiasm and will always hold space for his precious memory. In so much love and light.
Cindi, Philip, and family Mar 21 2021 12:00 AM
Sending Love!
Brian Burton Mar 21 2021 12:00 AM
Show More Entries