Order Flowers now for guaranteed delivery before Violet "Vi"'s visitation.
Violet "Vi" Lorraine Erder
Violet "Vi" Lorraine (Wolf) Erder, age 82, from Cheboygan, MI, received her angel wings on January 15, 2021, with her family by her side in her home in Nixa, MO, after battling kidney disease and breast cancer. She was preceded in death by her parents James Wolf and Laura (Holdorph) Wolf-Allen, her siblings Robert Holdorph, Louise Wolf, Donald Wolf, Lester Wolf and Alice (Wolf) Weiss, her step granddaughter Amber (Haithcoat) Fischer and her step great grandson Jerzey Haithcoat. She leaves behind her husband of 61 years, George Erder, Jr. and her daughters Cathy (Erder) Graham (husband Matt) and Susan (Erder) Haithcoat. Known as "Nene" by her grandchildren and great grandchildren, she leaves behind grandchildren Steven Roloff, Shauna (Roloff) McGuire (husband Seth) and step grandson Jason Haithcoat and great grandchildren Keighley Murphy, Conner Roloff, Kaitlyn Roloff, Keira Cargle, Kylee McGuire and Camaro Roloff and step great grandchildren Sydney Fischer, Amaya Haithcoat, Emma Fischer, Alexis Fischer, Everly Fischer, and Ailie Fischer. She also leaves behind numerous nieces, nephews and step great great grandchildren. A special thank you goes to her granddaughter, Shauna McGuire, for all of her assistance and her using her CNA skills during her Nene's final days with us. As per her final wishes, there will be no services. Cremation is under direction of Adams Funeral Home in Ozark, Missouri. In lieu of flowers, please donate to the National Kidney Foundation, American Kidney Foundation or the Breast Cancer Research Foundation. Please sign your organ donor card as you can save the life of someone special.
To plant memorial trees or send flowers to the family in memory of Violet "Vi" Erder, please visit our flower store.
---
Guestbook
A photo was added for Violet "Vi" Lorraine Erder
Funeral Home Owner Feb 9 2021 12:00 AM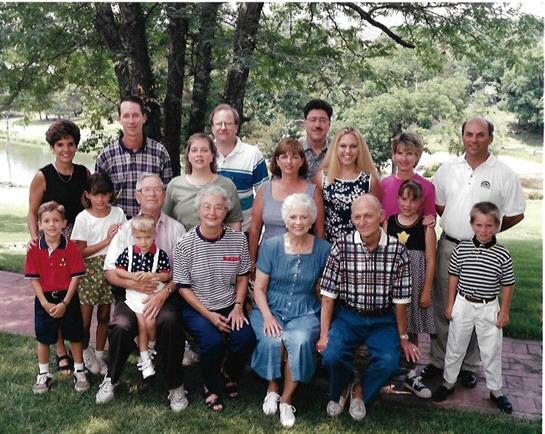 1 file added to the tribute wall
Cathy Graham Jan 22 2021 12:00 AM
Tomorrow will be one week since you got your wings mom. I really hope your family reunion was great but I miss you terribly. Sue and I never did get you to the Butterfly Palace because you got too sick so fast. You kept saying maybe another day, but that day didn't come. Hope you are able to enjoy all the butterflies you want now.
Cathy Graham Jan 21 2021 12:00 AM
Sent a gift in memory of Violet "V" Lorraine Erder
Cathy Graham Jan 21 2021 12:00 AM
Lit a candle in memory of Violet "V" Lorraine Erder
Cathy Graham Jan 18 2021 12:00 AM
A candle was lit in memory of Violet "Vi" Erder
Cathy Graham Jan 18 2021 12:00 AM
When I talked to her in the hospital she told me she thought she could fight this, I could tell in her voice she sounded weak. I sure hope she could. I will miss our phone calls and conversations, I love you, you're with you're siblings again and parents, give my mom and Dad a big hug for me, I love you forever, and too the family, I'm so sorry for your loss, I know what you're going through, my heart still hurting from losing my mom. I love you all. And keeping you all in my thoughts and prayers
Angela Carr niece Jan 18 2021 12:00 AM
Aunt Vi was an incredible woman that won my heart at the ripe age of 4. My first memories of Aunt Vi, Uncle George, my cousins Kathy and Susan, are when they arrived in Michigan for a wedding in the late 70's. I don't remember who's or the wedding it self, but I remember the excitement my mom had that they came to visit us. Personally my fondest memories are when Aunt Vi would write letters or call me. As frequent as it was she was always positive, offered words of encouragement, and inspiration. After every call or letter received I always felt genuinely loved, revered, and appreciated. Always facinated by her strong commitment to our family's genealogy, she took great pride in sharing her knowledge any time she could. She was the go-to person for any questions related to the history of the family. Aunt Vi's love for her closest family members was definitely noticed and admired. Most recently I was honored to offer her my prayers and encouragement up to her final months on earth. Now I offer the family my prayers for strength, comfort, and peace in our time of sorrow. Aunt Vi will be missed dearly by all who knew her, but know that she was a tool of God. Aunt Vi touched so many lives while on earth doing God's work and now she has reached salvation. Being the last to earn her wings to heaven of her siblings, I pray she takes my love to all that await us- within the gates of heaven. Rest in peace Aunt Vi, please tell my mom I miss her and love her! Thank you to the family for offering this forum enabling those of us who cherished Aunt Vi to offer thoughts, and memories, and condolences. ~Shawn Weiss
Shawn Weiss Jan 17 2021 12:00 AM