Order Flowers now for guaranteed delivery before Thomas's visitation.
Thomas Richard Waggoner
THOMAS RICHARD WAGGONER was born on November 9, 1943, in Tulsa, Oklahoma. At the age of three, his family moved to the San Francisco Bay area. Tom graduated from Hayward High School (California) in 1961. At the age of 16, he surrendered his life completely to Jesus and gave up the opportunity to fulfill his lifelong dream of playing professional baseball to follow God's call in full-time ministry. He traveled to Springfield, Missouri, to attend Central Bible College where he met and married Helen Miller of Farmington, Missouri, in 1963. After graduation from college in 1966, they pastored churches in Holden, Slater, and Spanish Lake, Missouri. The majority of Tom's ministry was traveling from church to church and state to state for revival crusades. From 1991 to 2000 Tom took a break from traveling and worked at the Assemblies of God National Offices in Springfield. Tom traveled to Canada, South America, Philippines, and India preaching and teaching the gospel message. Tom fought a long battle with Parkinson's Disease before departing for heaven on April 19, 2020. He was preceded in death by his parents Raymond and Ruby Waggoner. He is survived by the mother of their children, Helen, and their three children-Sheila (Dave) Bowering, Todd (Kayla) Waggoner, and Sharla Waggoner, all of Springfield, Missouri; six grandchildren-Ryan (Allie) and Kyle Bowering, Tyler, Matthew, and Sarah Waggoner, and Kendra Waggoner. He is also survived by his two sisters, Marilyn Waggoner of Frisco, Texas, and Norina (Clint) Hogue of Vacaville, California, as well as several nieces and nephews. In lieu of flowers, memorial donations may be made to Evangel University's CBC Center of Vocational Ministry, 1111 N. Glenstone Avenue, Springfield, MO 65802. Arrangements are under direction of Adams Funeral Home, Nixa. There will be a celebration of life visitation on Thursday, July 9th from 3:00 PM until 7:00 PM at Central Assembly's Chapel, 1301 N. Boonville Ave., Springfield, MO. Additionally, family and friends are welcome to attend the graveside service on Friday, July 10th at 10:00 AM at North Greenlawn Cemetery.
To plant memorial trees or send flowers to the family in memory of Thomas Waggoner, please visit our flower store.
---
Guestbook
A photo was added for Thomas Richard Waggoner
Funeral Home Owner Feb 9 2021 12:00 AM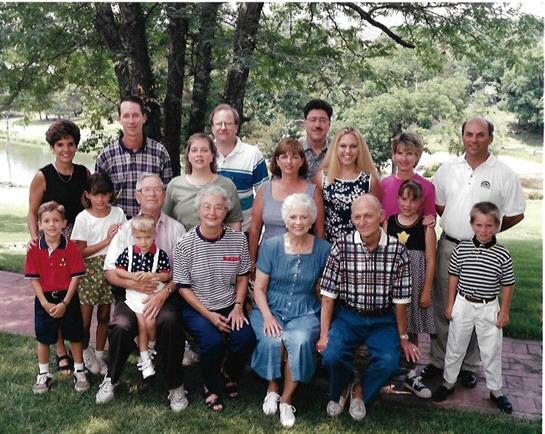 Tom had a huge impact on my life when he came to Prosser Washington and held a crusade. Because of his influence, I attended and graduated from CBC in Springfield Missouri. Over the years Tom and Helen encouraged my wife, LeeAnn, and me as we served in ministry. We watched their family grow and paid particular attention to the way they cared for one another. We are eternally grateful for the influence they both have had in our lives. Tom, you will be missed! Helen, Sheila, Todd, and Sharla, LeeAnn and I are praying for your family especially during this time. We love you all!
Brian Johnson Jul 8 2020 12:00 AM
Find memories of going to Paraguay on an AIM TRIP with Tom as part of the Southern Missouri District. Enjoyed the fellowship, laughs, and ministry together! He will be missed.
Lane Hastie Jul 8 2020 12:00 AM
In 1970 Tom held a revival for us in Fristoe, MO. He was a young evangelist, and I was a young pastor at our first church. Lives were changed and the church grew. Tom held additional revivals at that church and in our second pastorate during our 10 years of pastoral ministry. We held a deep love and respect for Tom, Helen, and their family and will always look back on those times together with great appreciation. Helen, Sheila, Todd, Sharla, Waggoner family, we know the Lord has given and will continue to give you His comfort and strength during this time. Our future is so bright and so wonderful because of Jesus.
Russ & Patsy Turney Jul 8 2020 12:00 AM
A candle was lit in memory of Thomas Waggoner
Russ & Patsy Turney Jul 8 2020 12:00 AM
Loving prayers for all of the family as you mourn Tom's passing.
Dorothy Brattin Jun 20 2020 12:00 AM
Helen, Todd, and family. So sorry to hear of Tom's passing! Many happy times working at GPH and I'm sure he's meeting up with alot of friends and coworkers. Praying for all of you and know that God will be there for you, as He has been for all of us! Blessings! Donnie Kendrick - GPH 1987 - 2012
Donnie Kendrick May 4 2020 12:00 AM
A candle was lit in memory of Thomas Waggoner
Donnie Kendrick May 4 2020 12:00 AM
One of his speaking service at Farmington First Assembling he minister to a 12 year old boy that was a very helpful part of our son's life Robert! I Played the piano and organ for him many times. So appreciated his ministry and Helen's. Helen sang at my our wedding 60 years ago! In memory of Bro. Tom !
marilyn Elders May 3 2020 12:00 AM