Order Flowers now for guaranteed delivery before Ted's visitation.
Ted Harris
Ted Arlen Harris, 89, passed away November 24 in his home in Nixa, Missouri after a long battle with Alzheimer's Disease. Ted Harris was a kind and Godly man who was a faithful follower of Christ, a devoted husband, a loving Father, an outstanding performer, and a dedicated teacher. He was born to John Dwight and Dolly Irene Harris on September 4, 1930 in Muncie, Indiana. He met Carol Jean Ginn at William Jewell College where the two were an integral part of the Music Department. Ted and Carol were married on November 22, 1952, and had recently celebrated their 67th Wedding Anniversary. Their marriage was a testimony to their love for each other and for their Lord! It was a long and happy marriage that was blessed with six children, one grandson, and four great grandchildren. Ted's occupation was a lifetime of service to the Lord as a full-time music professor and voice teacher at Oklahoma Baptist University, Southwest Baptist University, and Missouri State University as well as Interim Music Ministry in numerous Baptist and Local Churches. Ted was an outstanding performer and vocal coach. He was equally adept at singing Opera, Broadway, or Jazz and his performance career reflected as much. Ted toured regularly with Jerome Hines of the NY Metropolitan Opera, singing the role of Eliakim in I Am The Way, and also serving as Hines' understudy in the role of Christ. Among his many performances was the leading role of Emile De Becque (South Pacific), Captain Von Trapp (The Sound of Music), Gaylord Ravenal (Show Boat), Harold Hill (The Music Man) and featured soloist for many Oratorios and Symphonic Performances. In 1989, Ted gave a brilliant performance as Tevye in The Fiddler on the Roof, where he was able to share the stage with his own "Golde", Carol. Although Ted's performances were always magnetic and polished, some of his best work was accomplished in his voice studio at OBU, SBU, and MSU. It was there that Ted trained a future New York Metropolitan Opera Singer, a future Southern Gospel Standout, an Academy of Country Music best new artist nominee, and numerous future Ministers of Music and Music Educators. His dedication to his students was obvious as he helped them develop their talent. His legacy will be seen in the generations of students that took their God-given talent into the churches, schools, and onto the stages of America and the World. Ted was preceded in death by his daughter, Brenda Kay, his son Jeffrey Scott, and his parents John Dwight and Dolly Irene. He is survived by his wife, Carol, sister, Nancy, two sons, Greg and Mark (Lisa), two daughters, Kristine and Kathleen (Ben), one grandson, Kessler (Stephanie), and four great-grandchildren, Kasey Ann Marie, Kerrigan Porter, Kordelia Rose and Kessler Emerson, Jr. Although we know that he is rejoicing in the presence of the Lord, he is already and will continue to be greatly missed! Memorial services for Ted will be held at 1:00 pm, Saturday, December 14, 2019, at South Haven Baptist Church, 2353 S Campbell Ave, Springfield, MO. A private family burial will occur at some time in the future in the Maysville, MO cemetery where Ted will receive military honors for his service in the Army during the Korean War. In lieu of flowers, please make a donation to the Southwest Baptist University Music Department or the Alzheimer's Association. Cremation was under direction of Adams Funeral Home, Nixa.
To plant memorial trees or send flowers to the family in memory of Ted Harris, please visit our flower store.
---
Guestbook
A photo was added for Ted Harris
Funeral Home Owner Feb 9 2021 12:00 AM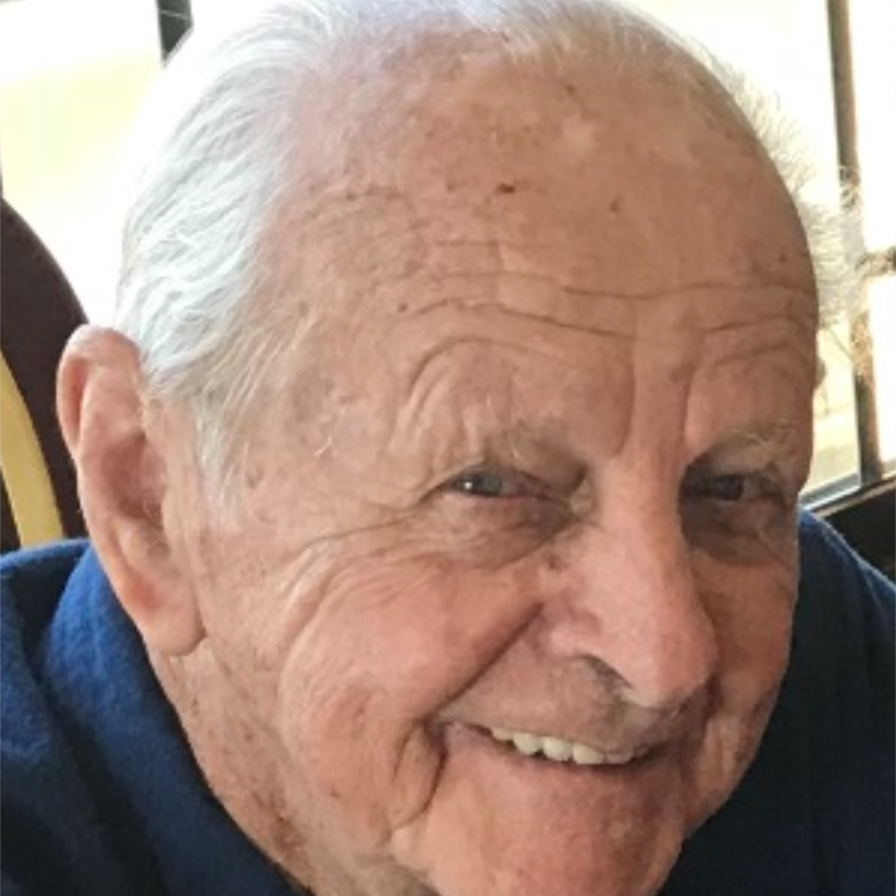 Ted was my voice teacher at Oklahoma Baptist University in 1963. I remember him singing in the Fallen Angells quartet and a special solo he sang at a huge meeting in the Municipal Auditorium in Oklahoma City. He was special to me and i have thought of him often through the years, especially when I passed through Bolivar, Missouri from time to time.
Laurence Justice Jan 9 2021 12:00 AM
The song was "If Ever I Should Leave You.
Laurence Justice Jan 9 2021 12:00 AM
I was going through my late aunt and uncle's Paperwork , Norm and Evelyn Lavers, and found a letter Ted sent to them in December 1962. They had been colleagues and friends at OBU. It details some of his life and a planned trip to New York to advance his singing career. I would love to send this letter along to you. Please email me at carol@theemmons.com. if you are interested. I am sorry for your loss. He appeared to be a great man of God.
Carol Emmons Jul 6 2020 12:00 AM
I just learned of Mr. Harris' passing. He made a huge impact on my life. When I walked into his voice lesson, I was defeated. A previous teacher had broken me down and made me question if I had any talent at all. Mr. Harris brought the love of music back into my life and instilled confidence into me that I could never adequately repay. I started off as an elementary teacher and have been on staff as a worship leader for the past 14 years. I am so grateful for the impact he had on my life! Christina Roberts AVA, MO
Christina Roberts Feb 26 2020 12:00 AM
I got the privilege of meeting Ted and his loving family and I have never ever met such amazing loving people ... Sending prayers and hugs for the family... Janette Rust
Janette rust Dec 6 2019 12:00 AM
There are not enough words to explain the impact that Ted Harris had on my life and many others. There are countless numbers of people who today are still using the talents that Mr. Harris taught us. As a student at SBU (SWBC) I had no direction in life as to what I wanted to do, what I wanted to be, or where I wanted to go, but because of Mr. Harris I quickly learned that music would play a major role in my life and still does to this very day. Mr. Harris had such compassion for his students and his support to us was beyond measure. What a privilege it was to be one of his students and to be in his choral groups. For many of us he made us into something that we would have never dreamed of being. For me it was a vocalist, a choral director, and one who relies on music to make it from day to day. Mr. Harris you are now singing and performing with the best in your heavenly home, and most likely directing the choir. My prayers are for the family and their loss. Please know that Mr. Harris helped shape the lives of many of the people and students that he was associated with over years and we will miss him and always be indebted to him.
Kent Davis Dec 5 2019 12:00 AM
I could never express how grateful I am to God for the huge role this man played in my life. I was a pretty crazy character in my days as a college student at SBU, trying to discover what all I was supposed to be doing next in my life. It was Ted Harris who patiently; graciously; and creatively invested himself as my voice teacher; counselor, and friend. He was a kindred spirit, and he loved the Lord; his life; his music; his family; his students; and..... he loved to laugh! (I think maybe that was just one reason we were "kindred spirits). I am so happy for Ted that he gets to experience heaven now, and sing with the angels, but sad to have to do without his radiant life here on earth. The memories are so sweet. Thank you, Ted Harris for making such an impact on my life. Prayers for Carol,(Thank you for sharing Ted with so many of us through the years), and prayers for the whole family.
Kevin Day Dec 5 2019 12:00 AM
The best testament to the person Ted was is the incredible woman he chose to spend his life with and the children he raised. They are all wonderful examples of love without conditions and absolute acceptance. Those combined with absolute faith in God's love is a precious gift not to be taken lightly.
Lisa Auten Dec 5 2019 12:00 AM
Thank you Bob for those beautiful kind words. The Glasgow family has been precious to us for years.
Carol Harris Dec 4 2019 12:00 AM
Show More Entries