Order Flowers now for guaranteed delivery before Susan's visitation.
Susan Mary Rucker
Susan Mary Rucker lit out from this crazy world with grace and dignity in the company of her loving family on October 29th at 1:05am. Susan was born on January 4, 1960 in Berwyn, Illinois, a small town next to Cicero on the west side of Chicago proper. She spent her life focusing on her family, friends, and her relationship with the Lord. She met Randy Rucker in a garage in the city back in 1977, where he worked on cars. She gave him some lip and won his admiration for her moxie. They later married on April 1, 1986, living a full life together in which they raised two children, Steven Don Rucker and Jessica Elaine Rucker. Susan believed that the only way to achieve much was to reach beyond what one could fathom was attainable, and therein was the formula for success and valuable life experience that she gifted to her children. Susan couldn't spell worth a lick and sometimes struggled to pronounce certain words correctly, but she was a positivist and surrounded herself with such a spirit of warmth that her unconditional love was felt by everyone she knew. She understood that time and love were the greatest gifts you could offer a person-in this, she showed more wisdom than she ever directly communicated. She loved the lake, baking with her daughter and granddaughter, crocheting, and spending quality time with her family. She loved her family above all else. Susan was head-over-heels for her grandchildren. They filled her with so much joy that it made your heart burst to watch her with them. She madly loved her husband and graciously tolerated all of his peccadillos, standing by his side faithfully and equally (sometimes unbeknownst to him) for the 40 years they were together. Susan was preceded in death by her mother, Erma Ivaska, her father, Don Ivaska, and her little brother, Mike Ivaska. She is survived by her husband, Randy Rucker, her son, Steve Rucker and his wife Nichole, her daughter Jessica Rucker and her two grandchildren, Evelyn and Wyatt Rucker, in addition to her 6 siblings, Ken Ivaska, Robin Ivaska, Terrie Calderon, Ray Ivaska, Francine Ivaska, Lisa Elliot and so many cousins, second cousins, nieces, nephews (and their kids) that there's not enough space to include all of their names, although they should know that they were also an important part of her life. In short, she was a radiant soul that most of the world was cheated from knowing. She represented the best part of us all-and that's what will carry through the generations of her family and be a restorative component to their collective DNA…the capacity for loving and sharing love. She was love. That is the legacy she has left to us all. A memorial reception will be held from 2:30 - 4:00pm Saturday, November 2, 2019 at Adams Funeral Home, Ozark.
To plant memorial trees or send flowers to the family in memory of Susan Rucker, please visit our flower store.
---
Guestbook
A photo was added for Susan Mary Rucker
Funeral Home Owner Feb 9 2021 12:00 AM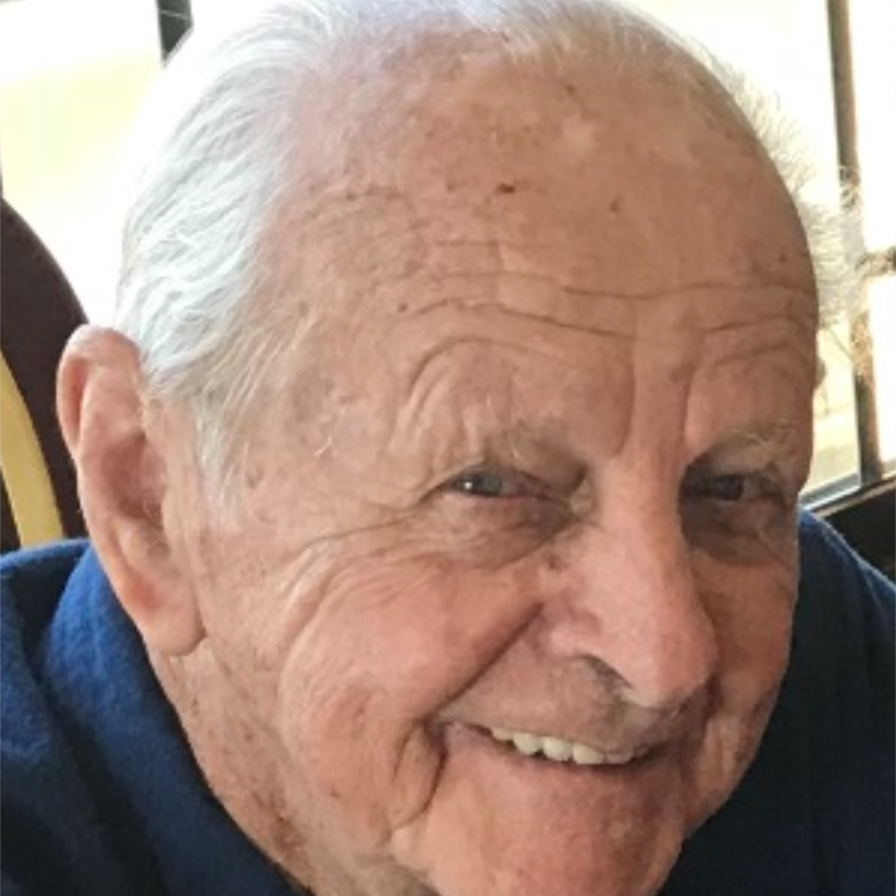 Very nice. I remember the dresses vividly. Thank you.
Terrie Calderon (Ivaska) Nov 17 2019 12:00 AM
I am one of the "too numerous to list" cousins. I am 10 years older than Susie and I remember when she was born. I was very excited to meet that squalling little baby because I had told my Mom and Dad (Rich and Pauline Shearer) before she was born that she was going to be named Susie. Not Susan, it was going to be Susie. I was totally shocked when my prediction (almost) came true. I was very happy that the family continued to call her Susie. I had wanted her to be the flower girl in my wedding, but Aunt Erma didn't think it wouldn't look right because her younger brother, Michael, was the ring bearer. Aunt Erma said I should find someone younger. I was very disappointed, but my husband-to-be had a cousin the perfect age, and Mike and Gail looked really cute together. I still wanted Susie to be part of the event, so I asked her to carry up flowers to be given to the Blessed Virgin during the ceremony. She was so nervous that she asked Robin to walk up with her. I grew up babysitting so much for the for the family that they felt like my little sisters and I it melted my heart to watch them. Sadly, I lost touch with her, especially after she moved to Missouri. I was still able to keep up with events in her life through Uncle Donald and Aunt Erma, especially after they moved there, too. I loved seeing her picture here, because that is an older version of the Susie I remembered. While I haven't seen her in MANY years, I think I would have picked her out of a crowd in a heartbeat. Randy, you and your children and grandchildren are in my prayers. Susie is in a wonderful place now, but you are left to live without her. She is forever alive in my heart and I know she will be in yours. To Susie: Because you're in heaven now, you can forget the memory of that multi-striped dress my Mom bought for you, Robin, & Terry when you were little. I know you hated that dress....and had to wear it in a family picture. When you see Mom, she will hug you and ask forgiveness for buying it in the first place. Thanks for the happy memories.
Karen (Shearer) Kudla Nov 3 2019 12:00 AM
I loved her dearly and I know she knew that. Circumstances were such that we didn't see each other as much as we'd like too, and she would always end our conversations with prayer. We shared grandchildren, laughter, sadness, and hope for the future of our grandchildren. I knew she was often in a lot of pain, so I am so glad she no longer endures that. She's in a safe and quiet harbor. She is with the best of company! Her favorite songs are being sung with fresh resolve. I'll miss you, Sue.
DJ Nov 2 2019 12:00 AM
To my sister Sue, one of my closest friends, the things that stand out about you...you intentionally spelled my name wrong, just because that was your way. The only person I know where we could have a fight in the middle of lunch and then go shopping and forget we ever fought...it was like nothing ever happened. We didn't agree on everything and we were OK with that. She introduced me to Jersey Mike's on a trip to Branson during the Fall of 2017. We decided to drive to Branson that day to enjoy the Fall colors together. She adored her grandkids. Some of my fondest memories were taking Evy and Wyatt for a walk around the subdivision. It was a daily ritual for her and Randy, and the kids loved it...especially Wyatt when we got to the house where the friendly kitty lived. Wyatt would call out, "kitty, kitty". It put a big smile on all our faces. I spent a lot of time with Sue these past two years. I would go to her Doctor appointments with them...just to have another set of ears and take notes. I would hang out at the house and we would watch tv and take naps. Sue was upset when I went back to work and she knew she wouldn't see me as much. I told her I wasn't going anywhere and I would still come by...the visits just weren't as frequent. She was in so much pain...two weeks ago I barely touched her back, she let me know how much that hurt. Yes, we all miss her and life will be very different without her, but she is no longer in pain and I am kinda jealous she gets to be up there and I am still down here. But I know one day we will be reunited and I know Sue will be one of the first faces I see. I will end with this cute story....one Sunday night we were sitting at the kitchen table. Randy and I were talking football and Sue was sitting there quietly. We got on the subject of commentators, those we liked and those we didn't. I brought up Cris Collinsworth and out of no where Sue says, " I can't stand his voice". I didn't think she knew much about the commentators but she proved me wrong. She wasn't the best speller but she was very smart and paid attention to things even if they were of little interest to her. Since I couldn't hug her goodbye, I started giving her a double high five when I left the house. She was a woman of great faith and I will always admire her for that. Please remember, that while we all miss her dearly, she is having the time of her life right now...she has entered into eternity and is waiting for us all.
Kathy Rucker Nov 2 2019 12:00 AM
My first memory of Sue was sophomore year in high school where we took Drivers Ed together; we used to double up in the simulators and pretend that we were driving on a date and just had a great time together. Have known the whole family most of my life and always remember Sue as a fun loving person with a little bit of a rebel streak. RIP Sue Ivaska Rucker
Paul Redemske Oct 30 2019 12:00 AM