Order Flowers now for guaranteed delivery before Steven's visitation.
Steven Glen Sorenson
On Thursday, November 26th, 2020, Steven Glen Sorenson, a loving son and father of three children, passed away at the age of 37 in Springfield, MO. Steven Sorenson was born on October 12th, 1983 in Payson, UT to Ned and Kelly Sorenson. Steven dedicated his life to his recovery from addiction and those fighting the same fight. He took pride in serving the Lord by attending the Freedom City Church and sharing his story with hopes to reach others struggling just like him. Steven was an avid music listener and enjoyed expressing himself through song lyrics and writing poetry. Some of the small things in life that Steven looked forward to were pumpkin pie, his mother's fudge, and a fresh pair of white Nikes. Steven wanted it known that he loved his family, children, and friends dearly and that he was always working to become a better version of himself. He was known for his endearing smile and his kind, compassionate heart that could warm a room within seconds. He is survived by his parents Ned and Kelly Sorenson, brother Michael Sorenson, sister Alexandria Grismer, and his three children Trenton, Nevaeh, and Tucker. A funeral service will be held at 11:00 a.m. on Thursday, December 3, 2020 at Adams Funeral Home on Truman Blvd in Nixa, Missouri. The viewing will take place at 10 o'clock a.m. with the service to follow. Condolences for his family can be sent to 808 Northview Dr, Nixa, Missouri.
To plant memorial trees or send flowers to the family in memory of Steven Sorenson, please visit our flower store.
---
Guestbook
A photo was added for Steven Glen Sorenson
Funeral Home Owner Feb 9 2021 12:00 AM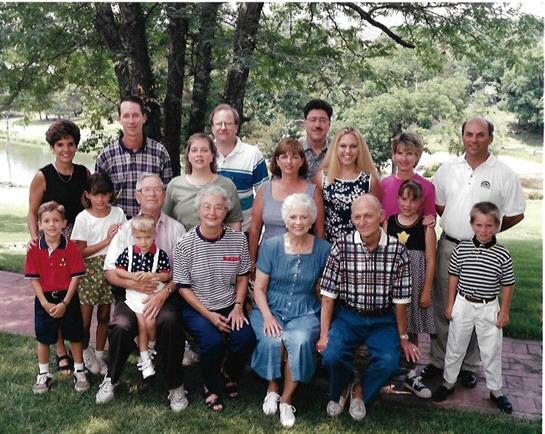 I am very sad to find out about the passing of Steven! He has always had a special place in my heart! My prayers go out to his whole family!! I wish I was able to see or speak to him before he left us. That's actually how I found out , I was so excited to reach him and catch up, Steven I have always loved you and wish everything turned out differently! I hope you know how you meant to me Love you , Melissa Livingston
Melissa Kay Jan 16 2021 12:00 AM
I am so sorry for your loss.. His friend Mike Johnson my son passed away in July .. I know your grief and pain. May you feel comfort and love ...
Marcy Smith Dec 5 2020 12:00 AM
May our God and Savior comfort you dear family members with His peace and love. I was privileged to briefly know Steven through GoodDads at Victory Mission. He was trying so hard to conform his life to serving Jesus. He so loved his family. He is sorely missed but we look forward to seeing Steven and all the saints in heaven. Much love to the family. Ron Merritt, co-facilitator of the GoodDads class at Victory Mission.
Ronnie Merritt Dec 1 2020 12:00 AM