Order Flowers now for guaranteed delivery before Rose's visitation.
Rose "Ellen" Morrow
Rose "Ellen" Morrow, age 80 of Battlefield, died December 3, 2020. She was born May 28, 1940 in Ava, Missouri, the daughter of Henry and Agnes (Matejovsky) Rogers. In July of 1960, Ellen was united in marriage to Harold Morrow. Ellen attended Spokane First Baptist Church. She was a homemaker and artist. Ellen enjoyed painting and crafts. She also enjoyed growing flowers and spending time at the cabin. Most of all, Ellen loved spending time with her family and seeing her kids, grandkids and great grandkids. Survivors include: her husband Harold Morrow of Battlefield; children, Mike Longwith of Fordland, Bill Morrow and wife Sue of Spokane, David Morrow and wife Suzie of Fair Grove, LeAnne Price and husband Tim of Galena, Louie Morrow and wife Whitney of Republic, Tommy Morrow and wife Christy of Willard, Lori Leonard and husband Bryan of Nixa, and Steve Morrow and wife Johna of Republic; grandchildren, Beth Lee, Brittany Nelson, McKenzie Morrow, Shelby Morrow, Dustin Price, Dylan Price, Storm Price, Chelsea Beck, Joshua Morrow, Ashley Morrow, Dalton Morrow, Mandi Muse, Kyle Morrow, Kyle Roberts and Emma Morrow; and 12 great grandchildren. Ellen was preceded in death by her parents; and her brothers, Jack, Denny and Jim Redmond. A graveside service for Ellen will be held at 2:00 P.M. Tuesday, December 8, 2020 at Patterson Cemetery, under direction of Adams Funeral Home, Nixa, with Pastor Randall Harwood officiating.
To plant memorial trees or send flowers to the family in memory of Rose Morrow, please visit our flower store.
---
Guestbook
A photo was added for Rose "Ellen" Morrow
Funeral Home Owner Feb 9 2021 12:00 AM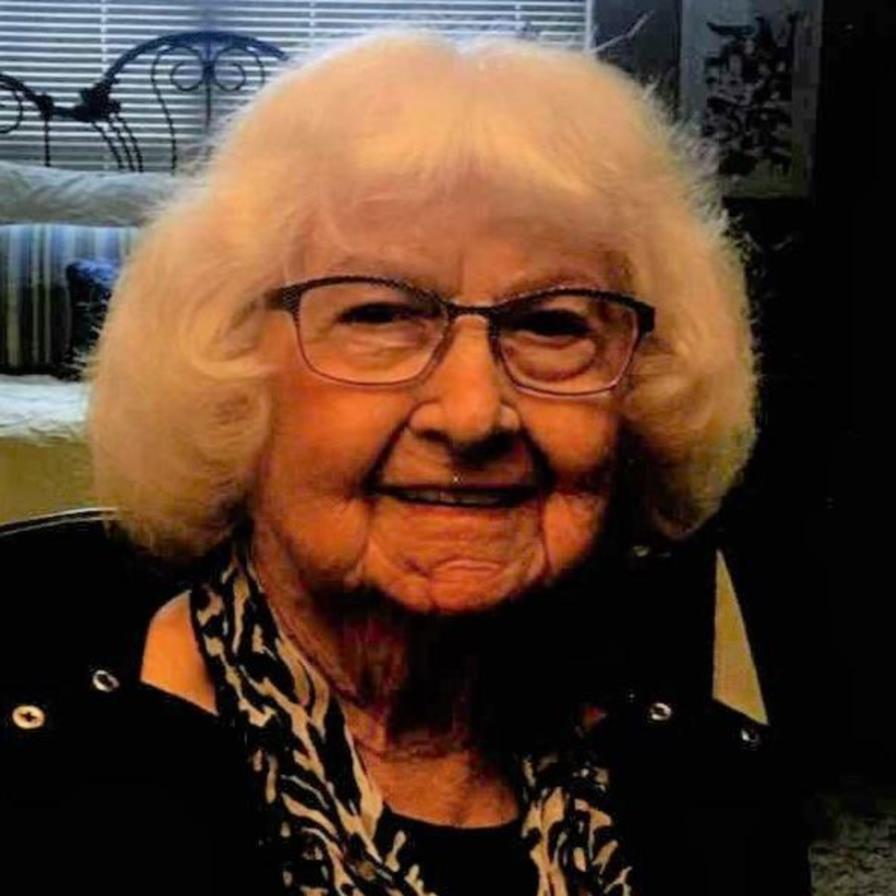 Always really enjoyed going to her and Harold's house. We really enjoyed her meals and her paintings. She will be missed. You have our heart felt sympathy for all of her family. From Kary Crumpley and family.
Kary Crumpley Dec 8 2020 12:00 AM
I cannot believe that she is gone... it just doesn't seem real. There are so many memories to share its hard to know which ones to pick... I was just thinking this morning how I miss walking into her old yellow farm house on a summer morning... she would always have the kitchen window open with the attic fan on so a cool breeze blew through the house. She would be standing at the sink, inevitably, doing dishes as they were never ending with so many people in the house all the time. She would let me pull up a chair and "help" by rinsing in the hottest water known to man... I think she did that to keep me out of the sink, but I helped anyway. I miss sitting with her out back under the giant shade tree while she piddled in her garden... I have no idea what she was doing but she was there, cool rag on her neck, doing this or that while I played. I miss her yelling at me to leave the dogs alone or to go wash my hands because I NEVER listened and played with them anyway. I miss wondering why in the world Victor Newman was still alive... he had to have been ancient when my grandma watched the Bold and the Beautiful EVERY DAY. I miss going to pick blackberries with her and eating more than I put in the bucket, I miss eating her blackberry cobbler! I miss helping PaPa carry in firewood and standing so close to the wood stove I was sure my shirttail would catch on fire. There are countless things I will miss about my grandma Ellen but I am so thankful that she is no longer in pain and that she is in heaven watching over all of us. I love you all.
Beth Lee Dec 4 2020 12:00 AM
Sorry to hear about that God Bless your family. She will always be watching over all of you. Vickie Hanson
Vickie Hanson Dec 4 2020 12:00 AM
A candle was lit in memory of Rose Morrow
Vickie Hanson Dec 4 2020 12:00 AM
So sorry to hear this God Bless all of you. Vickie Hanson
Vickie Hanson Dec 4 2020 12:00 AM
Lit a candle in memory of Rose "Ellen" Morrow
Beth Lee Dec 4 2020 12:00 AM
A candle was lit in memory of Rose Morrow
Beth Lee Dec 4 2020 12:00 AM