Order Flowers now for guaranteed delivery before River's visitation.
River Howald
River Hayden Howald, age 22, of Ozark, passed away Sunday, August 9, 2020 from complications of Crohn's Disease. He was born in Springfield on September 10, 1997. He was a 2017 graduate of Ozark High School. From the time he was two River's dream was to "Dig with Daddy" when he got big. He fulfilled that dream as he worked alongside his father, Jesse Howald, for Howald LLC in construction. His hopes and dreams were to one day take over the company. He loved his work, was dependable, honest, and had great integrity. He was an integral part of the team and will be missed greatly by all those who worked alongside him. River loved his family and friends. He was extremely kindhearted and was the kind of man who would give the shirt off his back to anyone in need. His smile was contagious and he was light hearted with lots of laughter that was sure to fill a room. He had many loves in life including hunting and fishing with his brothers and sisters, guns of any kind, dirt bikes, ATV's, square bodied Chevys, and riding a good horse. He loved learning to cook new things and cooking for others, though he wasn't very fond of the cleaning that always followed. In high school he was part of the Ozark wrestling team and was always a team player, supporting those around him. He also participated in the POW boxing program in Willard, MO and he had a mean right hook. River is survived by: his father and mother, Jesse and Jessica Howald; seven brothers and sisters, Chelsy Howald, Tessa Stoll and husband Jacob, Tyler Mills and wife Taylor, Tryston Howald, Keagan Thornton, Macee Howald and Braddax Howald; niece Brinley Mills; nephews, Jaxson Mills and Micajah Stoll; grandparents, Jessie and Sandy Howald, Glynda and William Linder, and Linda Mills; great-grandmother, Gloria Howald; aunts, uncles, and other relatives. He was preceded in death by his grandfather, Scott Mills. River will be cremated with his ashes placed according to his wishes. Arrangements are under the direction of Adams Funeral Home.
To plant memorial trees or send flowers to the family in memory of River Howald, please visit our flower store.
---
Guestbook
A photo was added for River Howald
Funeral Home Owner Feb 9 2021 12:00 AM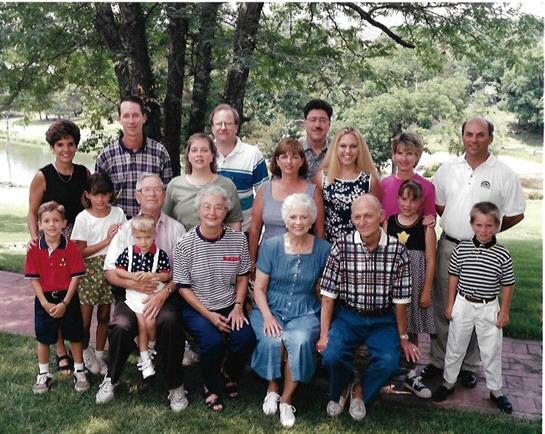 To Jesse, Jessica , brothers, sisters and friends. My deepest sympathy for your family. River was such a kind hearted loving soul. He touched my family's hearts in a very big way. We will miss him so much. We will forever love him and keep him in our heart. My prayers to God is to ease our pain of losing such a wonderful long man. God bless your family! We love you River Howald, Rest In Peace!
Stephanie Navarre Aug 15 2020 12:00 AM
I remember as a kid, River and I would play on the playground together. I guess we got playing kinda rough and his front tooth got chipped. River was not concerned about it at all while I felt terrible. He came back in a few days good as new, not even worried about what happened. River always wanted the best for those around him and even though life seperates us, he won't be forgotten.
Zach Thompson Aug 14 2020 12:00 AM
I love when River wrestled Jordan Chapman who was at least 20 years older to the ground after Jordan was talking trash to him. We all know River didn't like trash talk. While he had Jordan down on the ground he was yelling "say my name" over and over again till Jordan said River! River! River Howald! Love and miss you bro!
Christian Seager Aug 13 2020 12:00 AM
Condolences from the White Family! Death is the lot of the living! The Bible describes death as a state of suspended animation where all knowledge and thought have ceased. This is a provision of a merciful God, for where there is no thought or knowledge there is also no time or space. Eliminate time and space and the day of a person's death becomes for them the day of their resurrection! God bless You and Your Family!
RONNIE WHITE Aug 13 2020 12:00 AM
I have, to my knowledge, never met any of your family. However I lost a son too. I pray that the Lord Jesus be with you in the days ahead. When the times that become quite come, and they will, may the memories bring smiles to your face, the love comfort to your heart, and the Holy Spirit peace to your soul.
Charley Shurtz Aug 13 2020 12:00 AM
A candle was lit in memory of River Howald
Charley Shurtz Aug 13 2020 12:00 AM
Jessie and Jessica , I am so sorry for your loss of your son River. I am at a loss of words to comfort you but his memory will last forever in your hearts. God bless you and your family. Love Fred and Terry Hedgpeth
Fred Hedgpeth Aug 12 2020 12:00 AM