Order Flowers now for guaranteed delivery before Renee's visitation.
Renee Ruth Holmgren
Renee Ruth Holmgren of Nixa, Missouri completed her life at the age of 59 years on the morning of May 5th, 2020. After a difficult year-long battle with kidney cancer, she passed away in her home surrounded by family. Renee was born to Donald Paul and Carol Ann Werchan in Plymouth, Wisconsin on September 8, 1960. She attended St. Paul Lutheran High School and pharmacy school at Drake University. Renee and Tom married in 1991. Together they raised three children: Hanna, Daniel, and Paul. Renee loved spending time with her family, including playing card games and board games, traveling the country, movie nights, and family dinners. She also enjoyed cooking, reading, doing puzzles, and of course, watching sappy Hallmark movies. Renee was a devoted follower of God. She was raised and baptized in the church. She was a member of Redeemer Lutheran Church and was involved in praise team and teaching Sunday school. Renee is survived by her husband Thomas, children Hanna and Daniel, and sister Stephanie Motz. She is preceded in death by her parents Donald and Carol Werchan, and her son Paul Holmgren In lieu of flowers, please give donations to the Music Ministry of Redeemer Lutheran Church or the Kidney Cancer Association. Services are pending at this point in time. An announcement will be made when a celebration of life will take place. Arrangements are under direction of Adams Funeral Home, Nixa.
To plant memorial trees or send flowers to the family in memory of Renee Holmgren, please visit our flower store.
---
Guestbook
A photo was added for Renee Ruth Holmgren
Funeral Home Owner Feb 9 2021 12:00 AM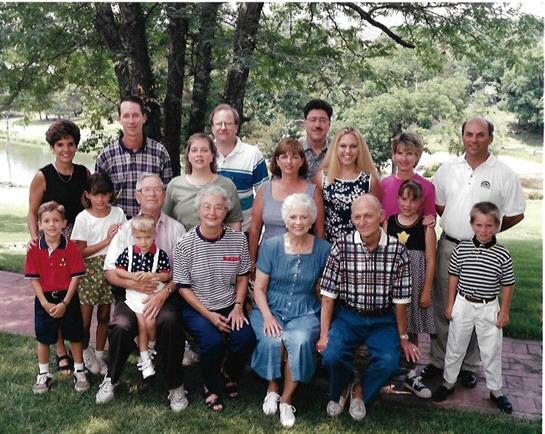 Thoughts and prayers to the family! I went to High School with Renee. I was a year or two older but remember her well.
Robin Diercks Jul 31 2020 12:00 AM
A candle was lit in memory of Renee Holmgren
Robin Diercks Jul 31 2020 12:00 AM
Missing you Renee! So thankful for your friendship and so many times you brightened my day! Seeing you on early morning shopping trips after we dropped off our boys to school and before heading to the office, worshipping together at church, visiting at your home as you were going through your recent journey..... Tom, Hanna, and Daniel - I pray for each of you so very many times each day!
Cindy Naugle May 20 2020 12:00 AM
Tom, Hanna and Daniel, Mike, Rachel and I just wanted to tell you how sad we were to hear about Renee. Some of my fondest memories of Redeemer are the times I spent with Renee playing handbells, leading our Girl Scout troop together and so many other activities at the church and school. I remember how she helped coordinate the moms singing in church for our kids confirmation service - such a sweet memory! While we rejoice that her struggle is done and she is reunited with her parents and Paul, we still ache for your family, left now with only the memories of her sweet spirit, her beautiful smile and that infectious laugh of hers! I can still hear it and it makes me both smile and cry at the same time. Love and hugs to all of you. Laura Engel
Laura Engel May 13 2020 12:00 AM
Tom, Hanna & Daniel Our hearts are heavy with sadness at the loss of Renee. She was a wonderful person, I enjoyed talking with her when she would be bringing the kids around for Scouts or Buddy out walking around the neighborhood. I always admired how active she was with the kids and their Scout activities. I know I was a Brownie / Girl Scout Leader only for a few years with one child, I know it takes a tremendous amount of love, dedication & creativity in many areas, with projects, camping, etc. We are sorry that she has passed on, We know that she is out of pain, although we know these words do not help with the pain you are all feeling with her loss. We pray that you find comfort and healing during this difficult time, and that the memories you have will always bring a smile to your heart, knowing she is always with you. Kris & Trevor Pickett
Kris Pickett May 12 2020 12:00 AM