Order Flowers now for guaranteed delivery before Penny's visitation.
Penny Macheall Pinkley
Penny Pinkley, age 58, of Springfield passed away Friday, February 26, 2021. She was born May 12, 1962 in Springfield to John and Phyllis (Carsten) Cobb. She grew up in Ozark and graduated from Ozark High School. Penny worked various jobs most of which were in sales. She could do anything from growing the best flower garden to working on cars. Her family compares her to Rosie the riveter from the World War II poster. She made holidays very memorable. Her favorite holiday was Christmas. She cooked and baked many special dishes like pumpkin bread and banana nut bread. Her family says the aroma of her home at Christmas was heartwarming. Penny was the most kind and generous lady. She would drop everything to help anyone. She worked hard and was a devoted mother and daughter. She was very funny and told the most amazing jokes. Penny was a joy to be around and she will be dearly missed. Survivors include daughters Macheall Lance, her husband Shiloh of Clever and Brittany Ott of Springfield; grandchildren Morgan Lance, Spencer Lance, Dawson Linsington and Wrigley Linsington; and her mother Phyllis Cobb. Penny is preceded in death by her father, and a brother James Cobb. A visitation will be held from 5:00 PM to 7:00 PM Wednesday, March 3, 2021 in Adams Funeral Home, Nixa. A graveside service will be held at 2:00 PM Thursday, March 4, 2021 at Jones-Chastain Cemetery, Nixa. Arrangements are under the direction of Adams Funeral Home, Nixa.
To plant memorial trees or send flowers to the family in memory of Penny Pinkley, please visit our flower store.
---
Guestbook
Macheall and Brittany, Love you guys so much. I'm so sorry for your loss. <3
Marie Owens Mar 4 2021 12:00 AM
A candle was lit in memory of Penny Pinkley
Marie Owens Mar 4 2021 12:00 AM
A photo was added for Penny Macheall Pinkley
Marie Owens Mar 4 2021 12:00 AM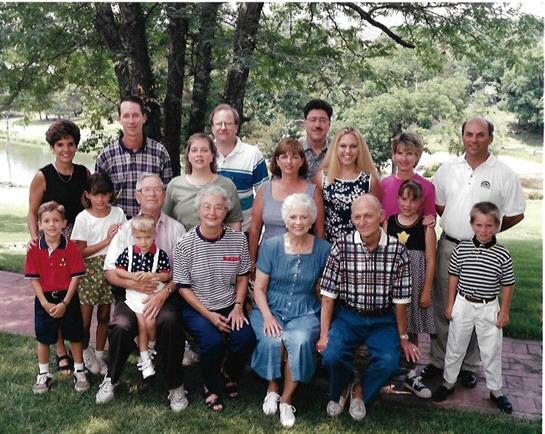 Macheall, Your in my thoughts and prayers. So sorry for your loss.
Debbie Owens Mar 2 2021 12:00 AM
Our thoughts and prayers are with the families.
Dave and Beta Walker Mar 2 2021 12:00 AM