Order Flowers now for guaranteed delivery before Norma's visitation.
Norma Biggs
Norma Lee Biggs, age 78 of Nixa, MO passed away Thursday, June 11, 2020 in Cox South Hospital, Springfield, MO. Norma Lee Severance was born on January 16, 1942. She was born in Stevens County Hospital, Morris, MN. She was the daughter of Merle and Luella (Voges) Severance. Norma was Baptized in the Name of the Father, and of the Son, and of the Holy Ghost, on April 5th, 1942 in the Methodist Church, Chokio, MN. She resided on a farm south of Chokio, MN. She attended Chokio Elementary School and graduated from Chokio High School in 1960. Norma later joined the Army in 1961 as a Cryptographer and received an Honorable Discharge from Fort Leavenworth, Kansas in June 1963. On August 29, 1970, she was united in marriage to Claire Albert Biggs in Topeka, Kansas by Claire's brother Darrell Biggs. They had one child, Bethany. Before and after their marriage, Norma had various jobs before taking a position as Clerk-Typist with Immigration & Naturalization Services in May, 1978, Parole Clerk with U.S. Parole Commission from September, 1983 until she started with Bureau of Prisons, Kansas City as Administrative Assistant. She retired in June of 2005. Norma was an active member at Nixa Christian Church, Nixa, MO, where she had served as a Deacon. She is survived by her husband, Claire Biggs and daughter Bethany Lee (Philip) Voi, Grandchildren, Jacob, Zachary and Grace all of Nixa, MO.; siblings, Aryls (George) Pederson, Orville (Donna) Severance, Lyle (Norma) Severance, sisters-in-law, Rowe Ann Biggs, Ardith Vaughn, and Ruth Severance; and many nieces, nephews, and other relatives and friends. She is preceded in death by her parents: step-mother; brothers Earl Severance, James Severance; sister LaVonne Mathisen; and sister-in-law Viola (Stein) Severance. She was loved by all that knew her and will always be remembered. In lieu of flowers, contributions in Norma's memory may be made to the Nixa Christian Church, 400 Northview Road, Nixa, MO. 65714. A visitation will be held from 11:00 AM until 11:30 AM Friday, July 10, 2020, with a memorial service to follow at 11:30 at Nixa Christian Church, with Pastor Alex Cobb officiating. Burial will be at 1:00 PM in Missouri Veterans Cemetery, Springfield, with full military honors. Arrangements are under the direction of Adams Funeral Home, Nixa. LOVE GOD - LOVE OTHERS, AMEN. MAY YOU REST IN PEACE
To plant memorial trees or send flowers to the family in memory of Norma Biggs, please visit our flower store.
---
Guestbook
A photo was added for Norma Biggs
Funeral Home Owner Feb 9 2021 12:00 AM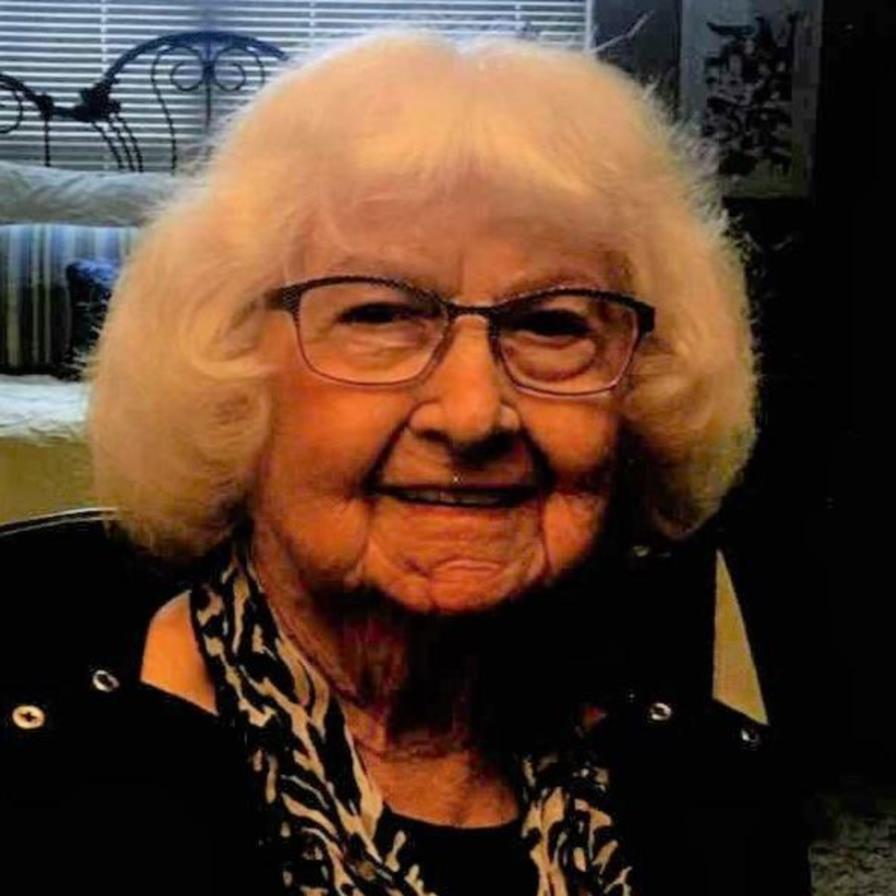 Claire, Beth, and family, I will always treasure my FRIENDSHIP with Norma. The many laughs and great times we shared in our office in Kansas City, Missouri, are etched into my mind. She was so very supportive of me in my development in that job. She was someone that I enjoyed working with immensely. I was so touched after Claire told me that I was one of her favorites. That means a lot to me. I am so thankful to GOD that HE sent my journey through KCMO and I had the privilege and honor to meet Mrs. Norma Biggs. I am a much better man for the experience. Each of you are in my prayers.
Chris Zepher Jul 10 2020 12:00 AM
Claire, Beth, and family, Norma was a wonderful neighbor and friend. She will be missed. Jan and John Chapman
Janice Chapman Jul 8 2020 12:00 AM
I read Norma's obituary in our Chokio Review, Chokio, Mn and I wanted to extend to you my Sincere Sympathy. My husband John and I both graduated with Norma in 1960, and it was so much fun seeing her at our 50th class reunion, what a great time. Gods Blessings to Norma's family. Classmates John and Ardyce (Heins) Brethorst.
Ardyce Brethorst Jul 8 2020 12:00 AM
Aunt Norma was such a beautiful woman and that smile and those hugs were so special! She was one of a kind and will be dearly missed. Anytime she would show up to meet us or come to the house you had better of been ready for pictures of her grands and family or if she didn't bring the pictures she had bunches on her phone. She was our Ray of sunshine. Love and hugs to Uncle Clair and Beth and family. Our deepest sympathy, Gordon & Deb
Deb and Gordon Severance Jun 23 2020 12:00 AM
Claire, Beth, and family. I was very saddened to hear about the loss of MY FRIEND, Norma. She was a very special FRIEND to me while I was in Kansas City. I can still remember all the great times we shared. Her heartwarming smile was infectious to all she came in contact with. She really lightened up the office each day she was there. I'm very thankful to GOD to have her as part of MY JOURNEY. I will always cherish her memory. She was on of THE BEST. My thoughts and prayers are with each of you. Chris Zepher
Chris Zepher Jun 19 2020 12:00 AM
Claire, Beth, and family - We are saddened to lose such a beautiful person. We enjoyed our camping experience with Claire and Norma. Norma always greeted us with a big smile, a forever hug, a kiss, and an I love you. Love and Prayers to the family and especially Claire. Gloria & Jack Ibach
Gloria Jun 17 2020 12:00 AM
A candle was lit in memory of Norma Biggs
Gloria Jun 17 2020 12:00 AM