Order Flowers now for guaranteed delivery before Nona's visitation.
Nona Blevins
Nona Ellen Blevins, 93, of Highlandville passed away on Friday, October 9, 2020 at her home. Nona was born in Christian County on September 12, 1927; the daughter of William Enos and Melissa Eugenia Pearl (Thompson) Cook. She married Leonard Blevins on September 26, 1943. He preceded her in death May 5, 2012. She was also preceded in death by her parents; one daughter, Carolyn Bass; and one son, Ronald Blevins. She is survived by six children, Marsha (William) Kinner of Ozark, Gloria (Mike) Keithley of Ozark, Kenneth (Mary Jo) Blevins of Highlandville, Alvin (Cathy) Blevins of Highlandville, Allen Blevins of Highlandville, and Dale Blevins of Highlandville. A Funeral will be held for Nona at 11:00 A.M. on Wednesday, October 14, 2020 at Adams Funeral Home in Nixa. Friends and relatives are invited to a Visitation with the family from 5:00-7:00 P.M. the evening prior to the service, Tuesday, October 13, 2020, at the funeral home. Following services, Nona will be interred next to her husband of 68 years in Spokane Cemetery.
To plant memorial trees or send flowers to the family in memory of Nona Blevins, please visit our flower store.
---
Guestbook
A photo was added for Nona Blevins
Funeral Home Owner Feb 9 2021 12:00 AM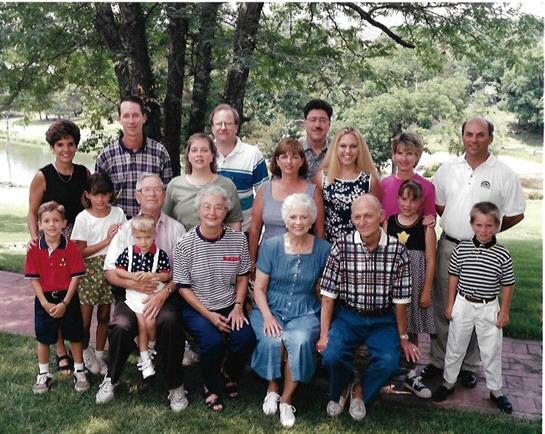 Mom always had that smile and those hugs went on forever that's what I will miss the most
marsha kinner Oct 16 2020 12:00 AM
Thank you loyd and Connie she was a special lady and I will miss her dearly but she raised me in a way that I will become her she would say this is life Marsha
marsha kinner Oct 16 2020 12:00 AM
Aunt Nona and Uncle Leonard lived near us when they were young marrieds at Highlandville, I never called them Aunt or Uncle as she was only a few years older than me. She visited with Mom, her sister Mae, nearly every day. And then, Kenny was born. A sweet cute little boy! After they moved and the years passed; their family grew and I married so seeing each other seemed to happen with family reunions or funerals. With large families, this happens, especially with the Cooks! Aunt Nona had that beautiful smile, personality and original way of making a lasting impression on everyone. She will be remembered for those big hugs and the love she gave to all of us. Your loving Niece, Martha Joye.
martha Joye Kane Oct 11 2020 12:00 AM
Sincere condolences in the loss of your mother. You made her life a happy one by making it possible for her to remain in her own home all these years. Your family will be in our prayers as you say your temporary goodbyes to her.
Loyd & Connie Todd Oct 10 2020 12:00 AM