Order Flowers now for guaranteed delivery before Nelda's visitation.
Nelda Gann
Nelda Maxine Gann. age 81, of Ozark, passed away Wednesday, July 22, 2020. She was born July 18, 1939 in Ozark, MO to Ralph and Clora Plank. She grew up in the Shady Grove community. Nelda accepted Jesus Christ as her Savior and Lord at a young age and was His faithful follower throughout her life. Nelda married Dale Gann June 3, 1956 and God blessed them with two children, Monte Dale and Joy Gayle. Nelda attended college at Southwest Baptist University and Southwest Missouri State. She became a 4th grade teacher and taught while Dale was attending seminary. Nelda served alongside Dale as a pastor's wife. In 1964, Nelda and Dale were appointed as missionaries to eastern Africa with the International Mission Board, SBC. Nelda worked in women's and children's ministries in the areas where they worked. She was the director of the Women's Department of the Baptist Seminary in Arusha, Tanzania during their last 9 years in Africa. Following their return to Missouri, Nelda again served as a pastor's wife at First Baptist Church, Chadwick, MO. At the time of her death, Nelda was a member of First Baptist Church, Ozark, MO. Nelda was preceded in death by her parents Ralph and Clora Plank, her son Monte Gann, and other relatives. Nelda is survived by her husband, Dale Gann of Ozark, MO; her daughter, Joy Burnett and husband, Doug of Paris, MO; daughter-in-law, Cindy Gann of Bolivar, MO. Nine grandchildren; Dale Burnett and wife Payton, Joel Burnett, Brad Burnett, Megan Burnett, Cheyenne Jones and husband Steely, Dale Gann and wife Emily, Noah Gann, Jesse Gann, and Ben Gann; and two great-grandchildren, Sophie and Asher Burnett.; and many other family members and friends. A memorial service will be 3:00 PM Sunday, July 26, at First Baptist Church, Ozark, with Dr. Phillip Burden and Pastor Chris Thixton officiating. Arrangements are under the direction of Adams Funeral Home, Ozark. Memorial contributions may be made to the International Mission Board, SBC.
To plant memorial trees or send flowers to the family in memory of Nelda Gann, please visit our flower store.
---
Guestbook
A photo was added for Nelda Gann
Funeral Home Owner Feb 9 2021 12:00 AM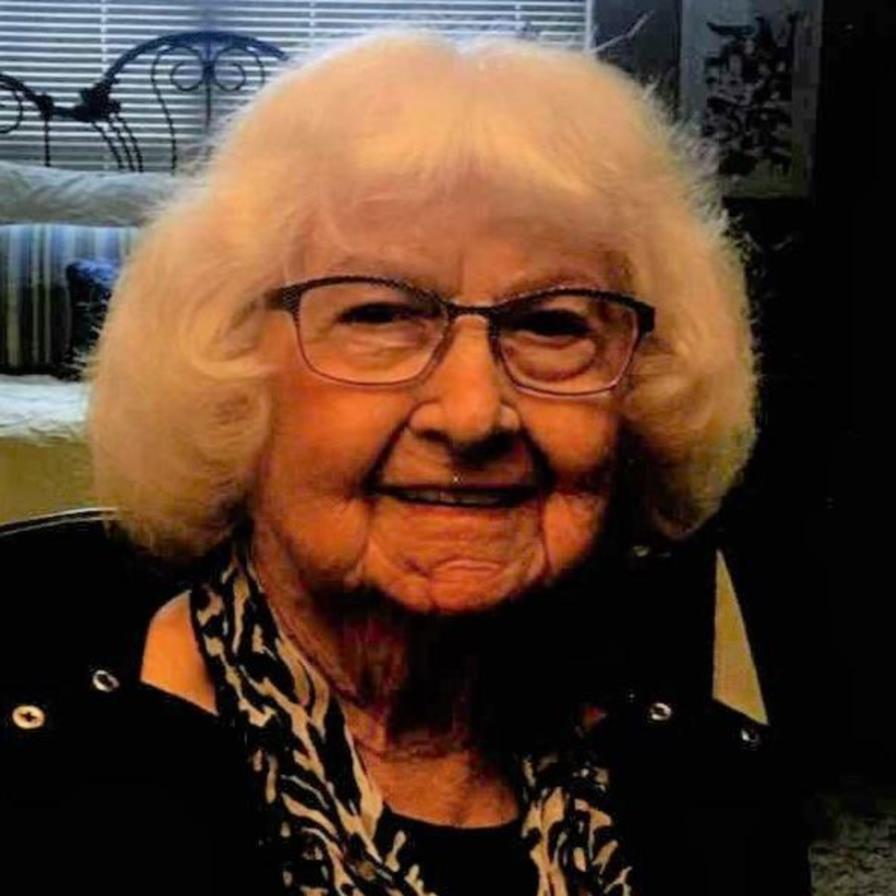 You And Dale came and visited me when I was at my worst and continued to write me until times get better. I am so thankful for our time in Ozark and how important and loved you are to our family. I am forever grateful and will cherish your memory. You will surely be missed! Love, Shane McCormick
Shane McCormick Jul 28 2020 12:00 AM
Our deepest condolences to the family and to the friends for the loss of this dear lady. Our thoughts and prayers go out to you in this hard time. Debbie and Danielle Jones
Debbie & Danielle Jones Jul 26 2020 12:00 AM
Nelda was always a true beauty inside and out with a heart of gold and smile that lit up any room she entered. She was an inspiration in seeking positives, perseverance, having faith, and unconditional love. She followed His example and His path literally through out the world. She is now at peace in His loving hands and reunited with her son. She is an eternal light in the lives of all who knew her, and I consider myself privileged to have known her and proud to be family.
Shanda, Jon, Dalton, Kierynn, & Angelica Jul 24 2020 12:00 AM
Dear Dale, Joy, Cindy & all the grandkids, We feel so deeply your loss. Your (& our) loss was definitely HEAVEN'S GAIN. Nelda (& Dale), you were some of closest/dearest personal friends that we have ever had. We treasure the fond memories of our living next door to you two at the seminary in Arusha. Nelda lived her faith. She was a wonderful role model for the women that she taught at the seminary. She was a joy to know; she set a high standard of what it meant to be a "missionary woman/wife." She will be greatly missed by all of us who knew and loved her. Dale it was a bitter/sweet joy to visit with you on the phone today. We are sorry that we will not be able to be with you for the memorial service. However we are/and will be lifting you up to the Father. We rejoice in the precious memories of "our dear friend" Nelda!!!! We are praying for all the family as you gather to remember a "life well lived!" We are sending our love & prayers for all of you. Will J and Marie Roberts
Will J Roberts Jul 24 2020 12:00 AM
Our hearts and love go out to Dale and the family. What a tremendous lost to the family and to us. Yet, our loss is heaven's gain. While the Gann's were at the Seminary in Arusha, I served as Church Planter in the Arusha Area and worked closely with Dale and Nelda and oh what a blessing they were to Janice and me. What an example Nelda was to us as a Christian and missionary. Again, much love and prayers for God's grace and comfort to each member of the Gann family during this time.
Billy Oliver Jul 23 2020 12:00 AM
Our deepest sympathy for Dale and all the family. Although our time together in Tanzania was much too short Nelda (and Dale) are among those who were the best role models we had as new missionaries. Our love and prayers, Bill & Pauline Eardensohn
Bill & Pauline Eardensohn Jul 23 2020 12:00 AM
Dear Dale, Joy and family, My heart hurts so deeply for you over the passing of beautiful. faithful and loving wife Nelda. I send my deepest sympathy and prayers for you all during these difficult days. May the Lord wrap His arms of comfort and peace around you all.
Myrtice Owens Jul 23 2020 12:00 AM