Order Flowers now for guaranteed delivery before Marie's visitation.
Marie Applegate
Mary Marie Applegate, age 96, of Chadwick, passed away Monday, March 2, 2020, a resident of Nixa Nursing and Rehab. She was born January 22, 1924 in Chadwick, where she continued to live throughout her life. Marie was the daughter of William and Lillie (Lemler) House. She was united in marriage to Delmar Applegate. Marie had worked for Fasco Industries. She was a long time member of First Pentecostal Church of Chadwick. Marie enjoyed gardening and always welcomed family and friends to her home. Survivors include: Two children and their spouses, Darlene and John Sutton of Climax Springs, and Joe and Pat Applegate of Chadwick; four grandchildren; nine great-grandchildren; six great-great-grandchildren; three sisters, Beulah Maynard of Arizona, Pauline Dobbins and Maude Fleeman of California; nieces and nephews. Marie was preceded in death by her husband Delmer, parents Bill and Lillie House, mother-in-law Laura Applegate, granddaughter Lori Trabold, a brother, Johnny House, and sisters Sarah Andrews, Blanche Keene and Pearl Bilyeu. A graveside funeral will be 1:00 PM Wednesday, March 4, in Old Boston Cemetery, Oldfield, with Pastor John Mitchell officiating. Arrangements are under the direction of Adams Funeral Home, Ozark.
To plant memorial trees or send flowers to the family in memory of Marie Applegate, please visit our flower store.
---
Guestbook
A photo was added for Marie Applegate
Funeral Home Owner Feb 9 2021 12:00 AM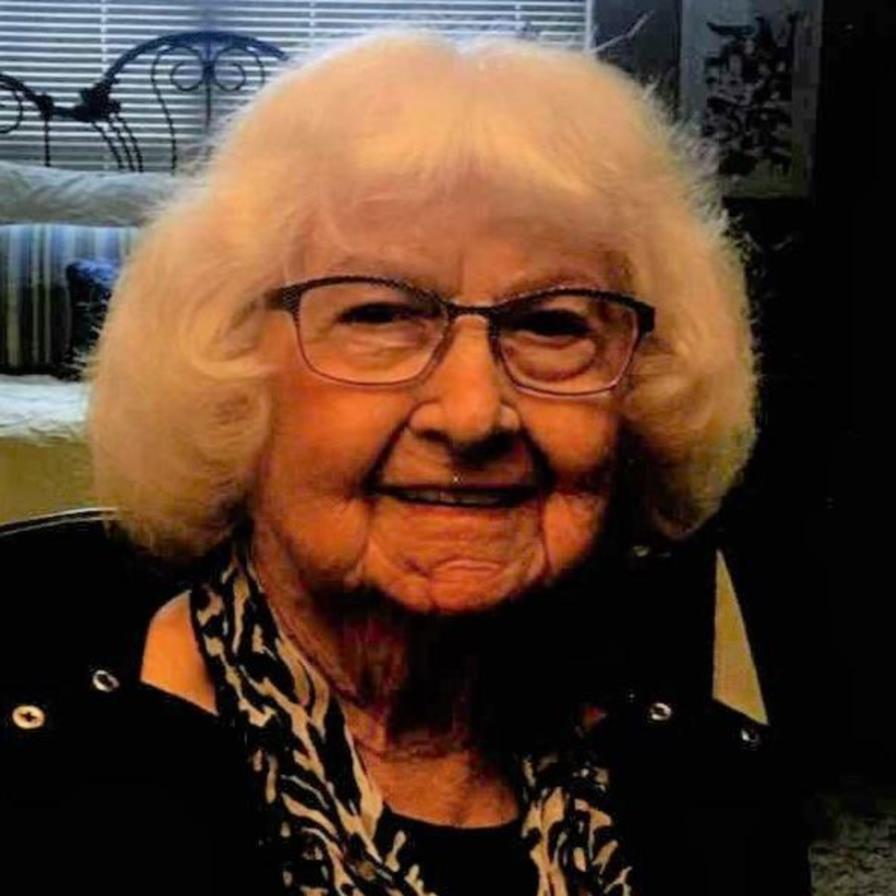 I've been married to Marie's grandson Bill for 30 years and she always had a smile for whoever she seen and I always said she could work me under the table when we were all working cows cutting wood or cleaning up the fields she will always have a place in my heart
Terri Applegate Mar 4 2020 12:00 AM
I knew Marie most of my life . I remember her in church at Chadwick. She always had a smile for you!!!
Charlene DeLisle Mar 4 2020 12:00 AM
She was the sweetest most kind hearted lady you could ask for . she helped my dad raise me from the time I was 2 until my dad remarried when I was 5 . in later years my late teens she gave me a place to live and watched over me just like when I was little . even during the times I screwed up in life she stood behind me and never give up on me . she loved her family and friends . I will always have you in my heart grandma ...
Bill Applegate Mar 4 2020 12:00 AM
Grandma Marie wasn't just my grandma, she had enough love in her heart for many! Every summer since I could remember I would come down to either grandma's or my uncle Joe's place for the summer! Wether it was cutting wood, going to the sale barn, coon hunting, picking wild strawberries, water cress at the old house property or just walking through the woods enjoying the scenery grandma was their for almost all of it! If she wasn't there was a fried egg sandwich upon return! Silver dollar city I remember grandma being there! Love you grandma!
Paul David gardner Mar 3 2020 12:00 AM