Order Flowers now for guaranteed delivery before Marcy's visitation.
Marcy Burk
Julie Marcell Burk, AKA Marcy, AKA Garky, was called home to heaven on September 26, 2020. Marcy was born in Abilene, Texas on April 14, 1964 to Doyle Davis and Carolyn Sexton. She and her younger sister, Kim, were raised in the foothills of Valley Springs, California. Her father Doyle, who preceded her in death, was waiting with open arms to welcome her to heaven. Marcy graduated from Calaveras High School in 1982 and then became a registered dental assistant through Adrian College. Marcy and Allen became best friends first for many years before she realized the one she was searching for was right next to her. They married June 13, 1987 and with their son, Chad, began their beautiful life together. One year later they welcomed twins, Kirkton and Kourtney. Of the many adventures the "Burk Bunch" shared, moving to Missouri was one of the biggest. They were excited that so much of their family joined them in that move. When they bought their home, Marcy had dreams of building on a family room. However, one night prior to their move, two young girls showed up on her doorstep, looking for a safe haven. Marcy and Allen welcomed Liz and Michelle into their home, into their family and into their hearts forever…the family room dream changed to two extra bedrooms. Marcy had a career in HR at CoxHealth for a number of years, taking a leave to lovingly care for her father, until he passed. Then finally leaving her position at CoxHealth to care for her grandsons…and was blessed to do so. Marcy was the spark that was noticed by everyone around her. She loved her family more than anyone could possibly imagine. Each family member is certain that they were her favorite…as she was certainly favored by each of them. Marcy loved her little farm, she loved being outdoors…kayaking, camping or simply enjoying a cup of coffee on her porch swing. She was the most artistic and creative person. Her creativity is scattered throughout her home as well as the homes of her loved ones. Marcy will be remembered most by the unconditional kindness, love, and support that she would give anyone who had a need…without boasting or expectations. Marcy was truly the strength of our family and as much as we are hurting, we will try to carry on as she would want. We would love for everyone to please remember Marcy with love and laughter…and maybe even a stiff shot of Wild Turkey. Marcy is survived by her loving husband, of 33 years, Allen Burk; her beautiful children…Chad (and wife Stephanie), Kirkton (and wife Janel) and Kourtney. Marcy was an incredible grandmother to her six grandchildren who she loved with all her heart…Baylor, Kash, Kade, Lilly, Kolby and Kizer. Marcy is also survived by her mother; Carolyn Sexton and her sister; Kim Buster (and husband Gary), nephews; Dustin Kendrick (children Zana and Remi) and Shane Kendrick (wife Sarah), an uncle; and a multitude of loving aunts and cousins. We will be having a celebration of life on Saturday, October 3, 2020 at 11:00 am, at the home of Marcy's nephew, Shane, 471 Riverview Road, Clever, Missouri. Please dress comfortably, Marcy loved bright colors. Several will be sporting our Dallas Cowboy jerseys.
To plant memorial trees or send flowers to the family in memory of Marcy Burk, please visit our flower store.
---
Guestbook
A photo was added for Marcy Burk
Funeral Home Owner Feb 9 2021 12:00 AM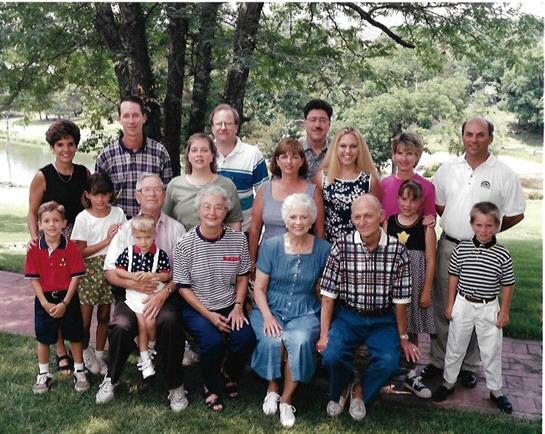 Hey AllanI can hardly believe the loss of Marcy has occurred. She was such a spitfire the years that she worked with us at the dental office, and it was the one and only time that Joe and I have done a singing telegram in grass skirts and coconuts (use your imagination) for Marcy's 40th birthday. She was full of energy, full of personality and such a joy to be around. It was a sad day when you guys moved to Missouri. God bless your family as you get through this sad loss.
Tony Albertoni Oct 2 2020 12:00 AM
I went to school with Marcy from Kindergarten to 12th grade. She was a lovely woman. I am so sorry for her family's loss.
Jennifer Robie Wilson Sep 29 2020 12:00 AM
Dear Burk Family, I remember Marcy full of Laughter and Love. I knew Marcy when she lived in Escalon, California. My daughter Megan was the same age ,2 years old as Kirkton and Kourtney became playmates and into everything all the time. Marcy would always laugh, because the twins, Kirkton and Kourtney would never leave their clothes on. As soon, we would walk through the front door at home, off came the clothes and diaper. Marcy and I would always laughed, because she would say, at least we made it home. Marcy front door was always open to anyone that needed a Smile or Big hug. Heaven had gained a angel and the brightest Star above. The Long Family, Susan, Megan and Kyle.
Susan Long Sep 29 2020 12:00 AM
So hard too believe Marcy Burk is gone. We had so many memories, I don't know where to again! I she had a big heart for everything, I don't care what is, if she could help she would be there in a heart beat! I stayed with Marcy for a little while I was pregnant with Richard. That was so much fun, she had a big bird. I spent some time with that bird, when I left. The bird drove her crazy. The bird was talking to me everyday while she was at work. If you know me I never shut up. So now you know the bird didn't either. Love you Mary Burk
Sherry Bell (Marcy's Cousin) Sep 28 2020 12:00 AM
Allan, Chad, Kourtney and Kirkton - Marcy was such a special person. Even though we haven't been around each other in a few years, we messaged here and there (mostly about each others' adorable grandchildren!). We think of your family often and have such great memories of you all. Marcy loved everybody, and she will always be remembered for that! We love you all and are sending our love for healing.. Mike & Patty Schuler (and the kids of course)
Patty Schuler Sep 28 2020 12:00 AM
Marcy was a super fun person to be around. She had the gift of hospitality, always making sure her guests were comfortable. I enjoyed the times we had together.
Missy Burk Sep 28 2020 12:00 AM