Order Flowers now for guaranteed delivery before Leonard's visitation.
Leonard Love
Leonard Lewis Love, age 91, of Sparta, passed away Saturday, August 17, 2019. He was born February 4, 1928 in Reece, Kansas, the son of Ira Calvin and Mary Frances (Gentry) Love. Leonard grew up in Eureka Kansas and served in the military from 1946 to 1952. He graduated from Emporia State University receiving a Bachelor of Science, Master of Science, and Specialist in Education Degree. He continued his education by completing the class requirements for the Doctorate program. Leonard was a dedicated educator and school administrator throughout his career. He served first in West Mineral, Kansas, where he met and married the love of his life, Anna Marie Proffitt, on November 26, 1954. Leonard called upon the name of the Lord Jesus Christ to save him as a young man, and served Him the rest of his life. Leonard was passionate about the Lord, his wife and his family, but found time to enjoy friends, and to spend time on the golf course. Survivors include: His wife Anna Marie; two daughters and their husbands, Cindy and Eddie Beach of Apopka, Florida, and Sherry and Mark Trotter of Dallas, Georgia; five grandchildren and their spouses, Chad and Jennifer Beach, Crystal and John Shupert, Candace and Ryan Little, Justin and Morgan Trotter, and Jacie and Justin Higgenbotham; and nine great-grandchildren. He was preceded in death by his parents, two sisters, six brothers, and two great-grandchildren. Funeral services will be 11:00 AM Thursday, August 22, in Adams Funeral Home, Ozark. Burial will follow in Missouri Veterans Cemetery with full military honors. Visitation will be from 10 AM - 11:00 AM Thursday preceding the funeral.
To plant memorial trees or send flowers to the family in memory of Leonard Love, please visit our flower store.
---
Guestbook
A photo was added for Leonard Love
Funeral Home Owner Feb 9 2021 12:00 AM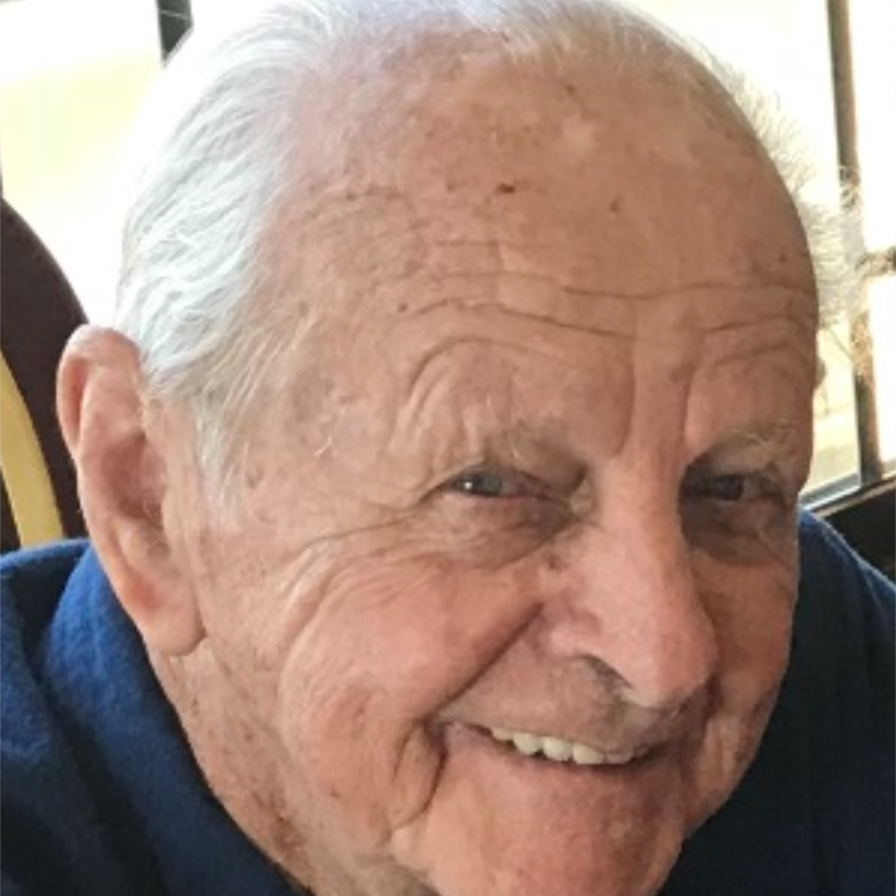 Granddad, I cannot believe you are gone.. you fought hard these last couples of years, dealt with so much and yet never complained. You were a man of few words but when you spoke it was meaningful and important... I can remember being so excited to come visit and we always went to Silver Dollar City when we were younger....you would always take a "short cut" which felt like forever as a kid but you would ride all of the rides with us no matter how big or small! Going backwards on Thunderation was one of our favorite rides. You never slowed down and were always willing to do whatever was needed for someone. The golf course was your favorite place to be, no matter how hot, cold or snow! I know your Heavenly home is on a golf course today. Although we are saddened here on this earth to be here without you, we know you are now in a better place and no more suffering of the daily struggles. I am so thankful for the time I had with you especially this last year and that my son Jordan and my husband John were able to meet such an amazing man! Granddad you had so many visitors coming to see you while in the Hospital... I am so glad I was one of them and I could be by your side and talk to you as your final day came near... I know Jesus welcomed you into Heaven with a hug and for the 1st time hearing Jesus's voice saying, "well done my good and faithful servant." We surrounded you in bible verses and songs on your hospital walls as you were being called home, your favorite song, "How Great Thou Art" was playing and I bet that was a sign for us that you were singing it to Jesus already! I love you Granddad and you are greatly missed by everyone who has met you. With all my love your Granddaughter, Crystal (The picture attached was the sky the night he passed away.. it followed us home from my grandmas house to my sisters. What does it look like you?! We saw doves and Angel's in the sky...what a great way to confirm that he is in Heaven and they are rejoicing!)
Crystal Shupert Aug 20 2019 12:00 AM
I am sorry to hear about Leonard's passing, It was always a pleasure to see him at the Ozark Senior Center. A sweet spirit and always the gentleman. I considered him a friend. Katrina Green
Katrina Green Aug 19 2019 12:00 AM
Thank You Kristy and Lynn ~ your prayers mean sooo much!!!
Cindy 'Love' Beach Aug 19 2019 12:00 AM
Our sincere sympathy to Anna, Sherry, and all the family. Leonard will be missed by many.
Brenda Aug 19 2019 12:00 AM
To the Love family, all of you are in our prayers! Lynn and Kristy Flick, Bolivar, MO
Kristy Flick Aug 18 2019 12:00 AM