Order Flowers now for guaranteed delivery before Krystel's visitation.
Krystel Elaina Breshears
Krystel Elaina Breshears, age 34 of Ozark, passed January 30, 2021. She was born July 28, 1986 in Colorado, the daughter of Rick Kuntzelman and Angela (Wood). Survivors include: her partner, Matt Ryan of Ozark; children, Mya Breshears, age 14, Easton Ryan, age 3, and Kenley Ryan, age 9; former husband, Daniel Breshears; her father, Rick Kuntzelman and wife Mariana; her mother, Angela Terrebrood; and her brothers and sisters, Eric Kuntzelman, William Martin, James Martin, Angel Martin and Nichole Mascho. Krystel was preceded in death by a sister, Denon Burrier; her maternal grandfather, John Wood and paternal grandfather, Gerald Kuntzelman. Krystel constantly put others before herself. She saw the good in all people. She loved being a mother and spending time with her family and ensuring they were provided for first. Much like the sunflowers she loved, her smile and personality could light up a room. A funeral service will be held at 11:00 A.M. Monday, February 8, 2021 at Adams Funeral Home, Ozark with Pastor Terry Bench officiating. Visitation will be from 2-5 P.M. Sunday, February 7, 2021 at Adams Funeral Home, Ozark. Cremation will follow traditional services.
To plant memorial trees or send flowers to the family in memory of Krystel Breshears, please visit our flower store.
---
Guestbook
A photo was added for Krystel Elaina Breshears
Funeral Home Owner Feb 9 2021 12:00 AM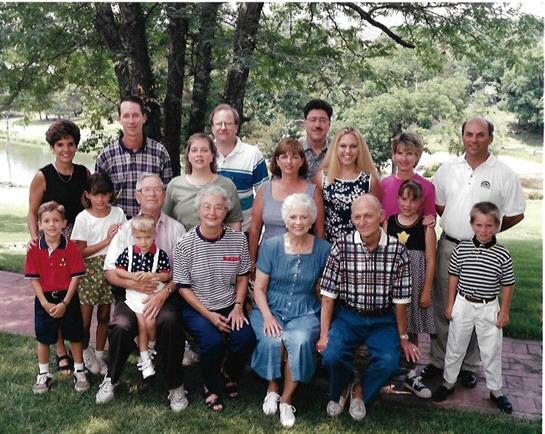 Trying again. I am so sorry! Krystel was my student at Glendale. She was also a friendly, caring loving human! She had a lovely soul and a winning smile. She will live on in my heart as one of my favorites! Ken Hopper
Kenneth L Hopper Feb 9 2021 12:00 AM
Krystel and I were going on 27 years of friendship. I have so many memories of us playing as kids. We had our own mystery club, made bead jewelry for fun. Endless giggling at sleep overs. She was my sister in every way that mattered. To say she will be missed is an understatement.
June-Ashley Dean Feb 5 2021 12:00 AM
Matt, we were so sorry to hear of crystals passing. Our thoughts and prayers are with you during this difficult time, Aunt Diane and uncle Mike.
james Ryan Feb 4 2021 12:00 AM
Matt: Sue and I are so sorry for your loss. Please know that you and the kids are in our thoughts and prayers. Aunt Sue and Uncle Bill Ryan
WILLIAM P RYAN Feb 4 2021 12:00 AM
I met Krystel in 2011-12 when I helped out at my son's law firm. She did have an amazing smile and often had me laughing when we were supposed to be working. From day one she called me Mama Harris. I think she decided Erma was too informal and Mrs Harris was way too formal so "Mama Harris was the best of both. I always loved my special title. Mya was a beautiful tiny little girl when we met and she loved to tell us about her adventures. She loved that little girl so very much. We stayed Facebook friends through the years so I have continued to watch Mya grow and succeed. When Easton came along it was fun to watch and read and laugh about Krystel's new adventures as the mama of a baby boy. My prayer is for comfort for Krystel's family as they face a future without her. I know that Matt and Daniel will never let Krystel's love for her children or her short life be forgotten. Krystel, I'm glad I knew you. Mama Harris
Erma Harris Feb 4 2021 12:00 AM