Order Flowers now for guaranteed delivery before Karen's visitation.
Karen Farnsworth White
Karen Farnsworth White, age 68 of Ozark, passed away Saturday, February 21, 2015. She was born April 6, 1946 in Susquehanna, PA, to parents Phil B. and Claudine Farnsworth. On profession of faith, Karen was baptized and became a member of First Free Will Baptist Church in Ozark. She loved her church and was faithful in sending cards and goodies to church members which was a big part of her life. Karen graduated from high school in Carlisle, IA and graduated from Nursing School in Reeds Spring, MO. She worked many years as an LPN in area hospitals and nursing homes. Her passion was caring for others. Survivors include: A son Aaron Shoemaker and wife Sheila of Fulton MO; a daughter Lisa Lea Stout and husband Jared of Dallas, TX; eight grandchildren; one great-grandchild; her mother, Claudine Farnsworth; a sister, Penny Friesen and children Rebecca Sue Braden, Johnny Walker and Daniel Walker; a brother A. Phil Farnsworth and wife Virginia and their children, Birdie, DeeDee, Ashley Philip, and Robert Farnsworth; a brother Lowell Eric Farnsworth and two daughters Monique and Chelsea Farnsworth. Karen was preceded in death by her father, Phil B. Farnsworth, a nephew Shawn Farnsworth; and husbands Virgil White and Paul Shoemaker. Funeral services will be 2:30 PM Wednesday, February 25, in Adams Funeral Home, Ozark, with Pastor Gary Mitchener officiating. Burial will follow in Selmore Cemetery. Visitation will be from 5:00 - 7:00 PM Tuesday in the funeral home. A memorial in Karen's name has been set up at Empire Bank in Ozark.
To plant memorial trees or send flowers to the family in memory of Karen White, please visit our flower store.
---
Guestbook
A photo was added for Karen Farnsworth White
Funeral Home Owner Feb 9 2021 12:00 AM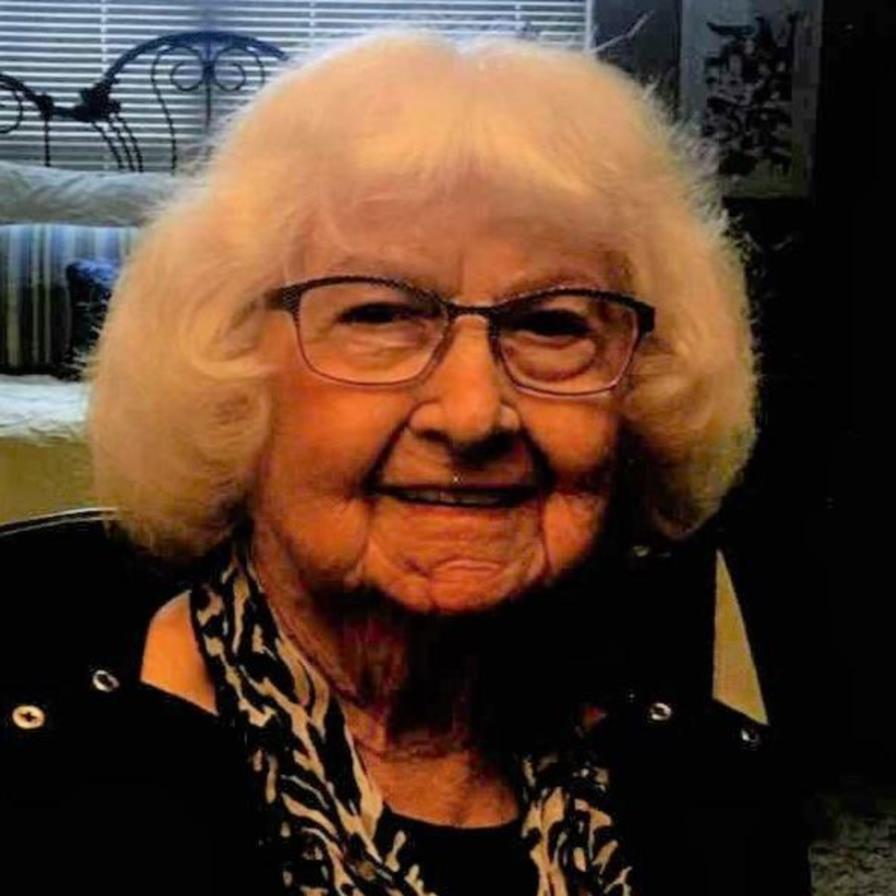 I am so sorry to hear about Karen. We just found out. She was a good person and we loved her. She is dancing in heaven with Virgil and they are both smiling down on us. Have good memories. Can't tell you how sorry I am. Our family sends our love and prayers. Aaron Lisa she loved you guys very much. Always remember the good times. Cecil
cecil white messer Mar 7 2015 12:00 AM
Thank you for all the wonderful conversations we shared, Miss Karen. You were a spectacular neighbor and you will be missed dearly.
Beth Parmley-Strain Feb 25 2015 12:00 AM
I remember as a little girl the summers I would come to Ozark to visit. I often stayed nights with my Great Aunt and we would stay up all night crafting, scrap booking, and painting. I still have a pillow case of a carousel horse I insisted on painting black with colorful sequins and when we went outside to take a picture, I dropped it in a puddle and the black paint bled a bit. She was swift to discipline when needed but quick to spoil me after with an ice cream.
Richelle Lancaster Feb 24 2015 12:00 AM
A candle was lit in memory of Karen White
Richelle Lancaster Feb 24 2015 12:00 AM
I knew Karen through Rebecca and there were times we would go to her house and do crochet lessons and watch TV, laugh, and overall just have a good time. She was always supportive and would ask how my crocheting was going. I finished a blanket and showed her the picture and she was just so proud and asked to see it in person... She never got to see it and it breaks my heart. Karen, you will be deeply missed
Amy Dear Feb 24 2015 12:00 AM
A candle was lit in memory of Karen White
Amy Dear Feb 24 2015 12:00 AM
We are so sorry for the passing of Karen. It will be difficult seeing her empty pew at church on Sunday mornings. Our thoughts and prayers are with you. Mike and Robin King
Mike and Robin King Feb 23 2015 12:00 AM
I will miss you Karen. I am so glad i had the privilege to know you and that we went to the same church together. You were always so sweet. I will miss our visits i was looking forward to in the coming weeks, months.. God took you too soon, but i am so happy for you to not be in any more pain, and i know you are having the time of your life being in God's presence and getting the reward you deserved for being a child of God. Until i see you again, dear friend. I love you. Emily
Emily Blesi Feb 22 2015 12:00 AM