Order Flowers now for guaranteed delivery before Joyce's visitation.
Joyce Ellene Head
Joyce Ellene Head, nee Carns, passed away on July 20th as a result of Alzheimer's Disease and complicated by stress and disruptions caused by the pandemic. Joyce was born in Dade County, Missouri in 1933. She graduated from Dadeville High School in 1951, and married Charles Head in 1952. Joyce had a long career working for organizations that contributed to the strength and wellbeing of her community, including the Ozarks Area Community Action Corporation's Neighborhood Youth Corps, the Council of Churches of the Ozarks, and the Greater Missouri Alzheimer's Association. She was a caring wife, mother, grandmother, aunt, cousin, neighbor, coworker, and friend to many. Joyce was preceded in death by her parents, Rollo and Nora Carns, nee Claypool, husband Charles Head, son Joel Dean Head, and great-grandson Breck Elliott. She is survived by her brother Jerry Carns, of Springfield, daughter Kelley Head, of Moberly, daughter Tracey Bradley and husband Scott, of Ozark, and son James Head of Washington, D. C.; granddaughters Laura Head-Elliott and husband Seth, of Ozark, Rainey Fowler and husband Shane, of Sparta, and Norrie Bradley, of Springfield; great granddaughters Brooklyn Elliott and Genevieve Fowler, and great-grandson Jackson Fowler. Joyce's immediate family will gather at her graveside to say their last goodbyes. They want to express love and strength to extended family members and friends who would have gathered with them to mourn Joyce's passing during normal times. They want you to know that you will all meet again. The family offers deep thanks to the staff at Century Pines Assisted Living and the Cottage at Century Pines in Ozark, for their thoughtful care over the years, and to the staff of Seasons Hospice. In memory of Joyce, please give to the Alzheimer's Association, St. Louis Chapter via this GoFundMe link: gofundme.com/f/joyce-head-memorial-fundraiser-for-alzheimer039s or visit GoFundMe.com and search for the "Joyce Head Memorial Fundraiser for Alzheimer's" Arrangements are under direction of Adams Funeral Home, Ozark.
To plant memorial trees or send flowers to the family in memory of Joyce Head, please visit our flower store.
---
Guestbook
A photo was added for Joyce Ellene Head
Funeral Home Owner Feb 9 2021 12:00 AM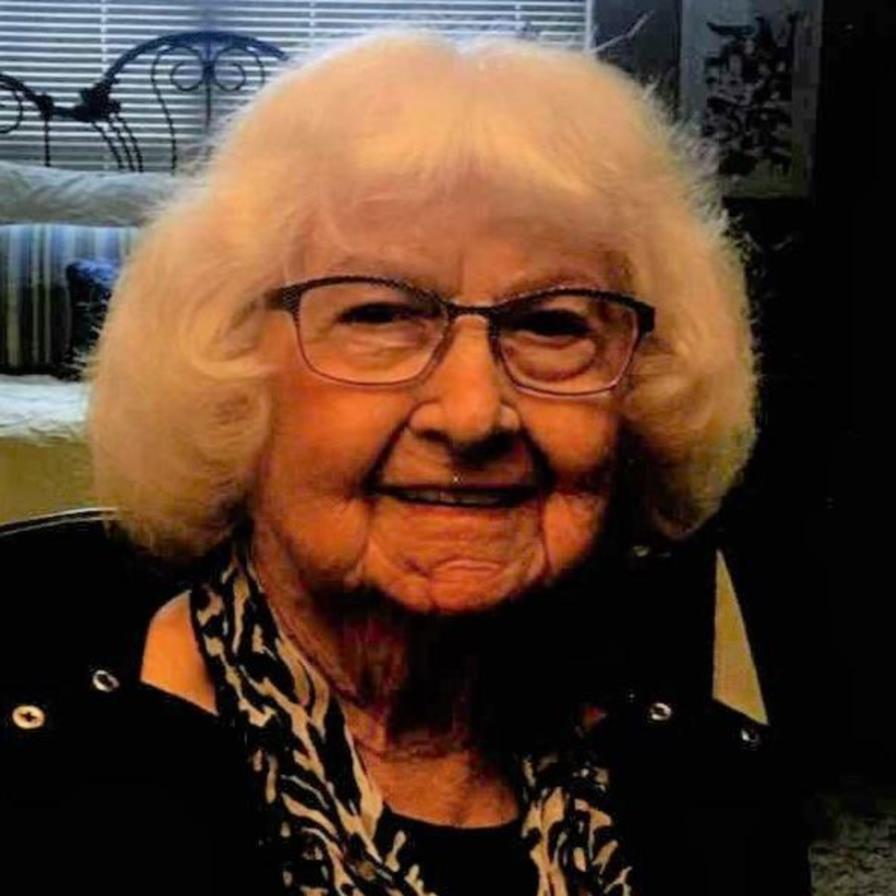 Joyce and I worked together on a Council of Churches building project. It was a pleasure to work with her.
M Elise Crain Jul 26 2020 12:00 AM
Joyce was a sweet lady. She kept in touch with my parents while they were living and she and Jerry attended their funerals. I am sorry for your loss. I'm sure that you have many good memories to comfort you as you adjust to her passing. Roberta Carns McReynolds, daughter of Bob and Mary Carns.
Roberta McReynolds Jul 23 2020 12:00 AM