Order Flowers now for guaranteed delivery before Jewell's visitation.
Jewell Dalton
Jewell Nettia Dalton, age 87 of Ozark, passed away January 24, 2021. She was born February 22, 1933 in Ozark County, the daughter of Vernon A. and Iva Ann (Fletcher) Johnson. On October 13, 1951, Jewell was united in marriage to Lawrence Junior Dalton, who preceded her in death in 2003. Survivors include: her siblings, Nada Stehle of California, Roy Johnson and wife Charlene of Thornfield, Missouri, Wayne Johnson of Oregon and Ronald Johnson of Ohio. Jewell was preceded in death by her siblings, Russell, Raymond, Oveda (Johnson) Jennings and Harold. Though childless, she will be remembered with love by her many nieces and nephews, their children and grandchildren, and by all who were touched by her friendship, generous nature and wonderful sense of fun and humor. Jewell owned and operated the service station, Campbell Oil with her husband for many years. A graveside service will be held at 2:00 P.M., Thursday, January 28, 2021 at Prospect Cemetery, Ozark, under direction of Adams Funeral Home, Ozark, with Reverend Dale Roberts officiating. Friends and family are welcome to pay their respects to Jewell from 9:00 A.M. until noon on Thursday, January 28, 2021 at Adams Funeral Home, Ozark.
To plant memorial trees or send flowers to the family in memory of Jewell Dalton, please visit our flower store.
---
Guestbook
Aunt Jewell was an amazing lady who will be greatly missed. Her and Uncle Lawrence are reunited again.
David Jennings Feb 14 2021 12:00 AM
A photo was added for Jewell Dalton
Funeral Home Owner Feb 9 2021 12:00 AM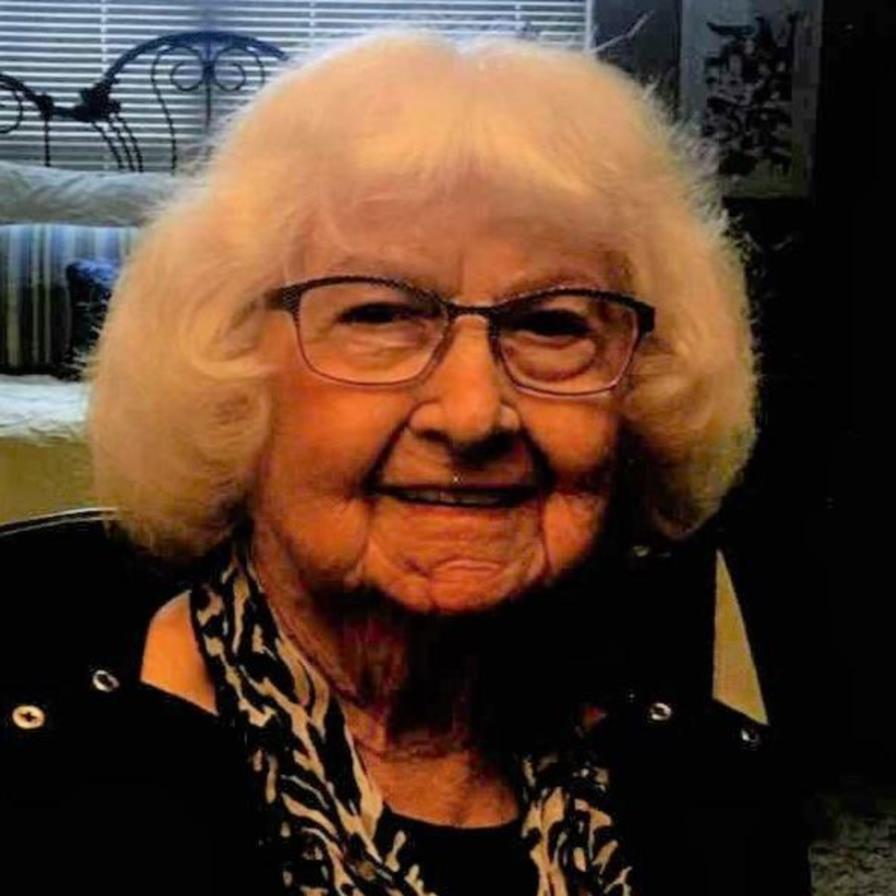 Even tho she was not really our Aunt, I always called her Aunt Jewell. Will truly miss her and her fun loving nature and sense of humor. (she was married to Clarence Dalton, wife Flo Dalton who was Sister to our father Kelly Brown) Marcia (Brown) Ridgway
marcia ridgway Feb 9 2021 12:00 AM
To Jewels family She was my aunt (more like a mother to me), I love her and miss her terribly as we lost contact a few years ago. We always made a point to visit her when we traveled there from Washington state. Lawerence was my fathers brother, who was Clarence Dalton. Spent many hours talking to her.. We live in Leavenworth Wa so could not attend memorial (actually just found out today that she had passed.) Could someone call me Carolyn Dalton Steiner. Thank you so much and take care. Number is listed.
marcia ridgway Feb 9 2021 12:00 AM
Pamela Cox I delivered meals from the Senior Center to her. She was so nice and always grateful. Penny Farnsworth took such great care of her while tending to her mother Claudine Farnsworth. Rest in peace.
Pamela L Cox Jan 30 2021 12:00 AM
A candle was lit in memory of Jewell Dalton
Pamela L Cox Jan 30 2021 12:00 AM
Lit a candle in memory of Jewell Dalton
Joyce Slavens Jan 29 2021 12:00 AM
A candle was lit in memory of Jewell Dalton
Joyce Slavens Jan 29 2021 12:00 AM
Lit a candle in memory of Jewell Dalton
Jessica Gideon Jan 28 2021 12:00 AM
A candle was lit in memory of Jewell Dalton
Jessica Gideon Jan 28 2021 12:00 AM