Order Flowers now for guaranteed delivery before James's visitation.
James (Jim) Rantz
James Willard Rantz, JR (Jim or JR to those that know him), 64 of Nixa, Missouri, died at his home on September 17, 2019, after a year-long battle with cancer. Jim was born on December 3, 1954, in Springfield, Missouri to Willard and Wilma Rantz. He was a graduate of Nixa High School in Nixa, MO. Jim married Brenda Gold, his high school sweetheart, on January 19, 1974, and they have remained in love and devoted to each other ever since. They remained in Nixa and chose to build their house, farm, life, and family there. Jim lived most of his life as a farmer in addition to operating a trail ride at Mutton Hallow in Branson, owning JR's Feed and Western Supply, being an award-winning announcer, and working at Nixa Hardware. In 2011, he heard the call from God to go into the ministry full time and founded Finley River Cowboy Church where he has served as the pastor since its founding. Jim is survived by Brenda (Gold) Rantz, his wife of 45 years, his only child Zac, his father Willard, his brother Tom and wife Vicky, brother-in-law Denny Gold and wife Sandy, brother-in-law Dwain Gold and wife Mary Jo, his nieces & nephews Colter Rantz, Nathan Gold, Jon Gold, Amanda (Gold) Martin, Caleb Gold, and Daley Gold-Swan as well as numerous other relatives, adopted family Curtis and Loretta Watkins, Jeremy and Summer Keithley and their children Trenton and Shelby, and his loyal buddy Tuffy. Jim was preceded in death by his mother Wilma Rantz, mother-in-law Dee Horne, father-in-law Raymond Gold, father-in-law Ron Horne, and family friend Helen Price. Services will be held on Saturday, September 21, 2019 at 1 p.m. at Finley River Cowboy Church in Highlandville, Missouri. Visitation will take place on Saturday from high 12-noon to 1 p.m. at Finley River Cowboy Church. Jim will be laid to rest in the McConnell-Bledsoe Cemetery. Adams Funeral Home in Nixa is charge of arrangements. In lieu of flowers, the family asks that donations be made to the Gideons at www.sendtheword.org to purchase Bibles.
To plant memorial trees or send flowers to the family in memory of James Rantz, please visit our flower store.
---
Guestbook
A photo was added for James (Jim) Rantz
Funeral Home Owner Feb 9 2021 12:00 AM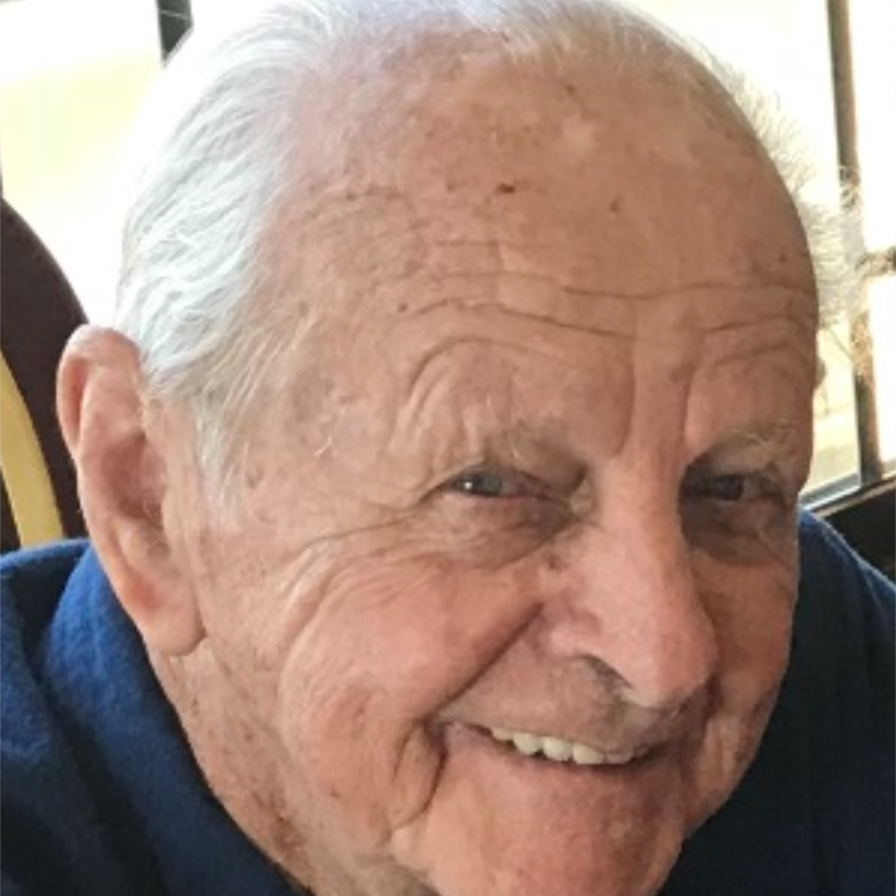 1 file added to the tribute wall
Michael McLaughlin Sep 24 2019 12:00 AM
I enjoyed Jim's grilled hamburgers at the baseball fantasy league picnic several times. He and Brenda were gracious hosts, and I looked forward to the occasion every year. Don truly enjoyed the baseball league and appreciated Jim's work to keep it going. I know he will be missed by many. Mary Gray (Don Gray's wife)
Mary Gray Sep 22 2019 12:00 AM
I first met Jim went I visited Fremont Baptist Church in 2007 he was the Adult Sunday school teacher. I like his teaching so much I came back to hear his teaching some more. The church felt like home to be so I join the church. Jim was going on vacation and he knew that I had experience in sound and recording. So he ask me to fill-in for him. Being I had experience in recording I made the sound better by rewiring a few things. It was on Easter Sunday morning that he ask me to take over the sound duties of the church. And I was grateful to him for giving me that job. I feel like it was God's will for my life is the be the sound person at my church. And Jim gave that chance and I am very grateful to him. My sympathy goes out to Brenda, Zack and family for your loss. Love you all, Your Friend, Audie.
Audie Lawrence Sep 21 2019 12:00 AM
Curt and I have been attending Cowboy Church for a little over a year and half, but the impact Pastor JR has had on Curt and our lives has been a blessing. We will always be grateful for the day Curt recommitted his life to Jesus as his Lord and Savior. Without JR's influence I am not sure that would have occurred so suddenly. Brenda, you and JR were the anchors to a wonderful church and I pray that it continues to flourish and grow under yours and Zac's ministry. We as members of Finley River Cowboy Church should continue to support you in this endeavor to keep JR's legacy alive and growing. Brenda and Zac there is never an easy way to convey how sincere and heartfelt our thoughts are for you during this time of sorrow, but know we are there for you. We have the blessed assurance that someday we all will have a beautiful reunion with our loved ones in heaven and as the song says "What a day, glorious day that will be!" Until then, may God continue to comfort and bless you both. Curt and Amy Hinken
Amy Hinken Sep 19 2019 12:00 AM
Corrrection, over three and a half years.
Amy Hinken Sep 19 2019 12:00 AM
Jim and Brenda are just plain good folks. My longtime friend will be sorely missed Les wilson
les wilson Sep 19 2019 12:00 AM
Pastor Rantz raised a wonderful son who has been blessed to carry on his good name. Sending love and prays to you and your family from Arizona. Donna McBride
Donna McBride Sep 18 2019 12:00 AM
Pastor Jim Rantz sure made the deepest Impression on our daughter Michelle Lynn Eddings! She loved this little church said it made her feel welcome. Pastor had prayed with Michelle three weeks before she passed helping her to prepare for her heavenly home. It was unexpected her passing but this church and Pastor really helped her. Deepest condolences to Brenda & Zack. Love you and praying for comfort in your time of need. Love you both. Let me know if you need anything. Joy Burk
Joy Burk Sep 18 2019 12:00 AM
Brenda and Zac, I am so very sorry for your great loss. I know it's trite, but truly our loss is heaven's gain. We know that JR is home with his heavenly Father, but the void left here by his passing will always be felt. May you find comfort and peace in the arms of the Father. Love you both.
Dena and Ron Boutwell Sep 18 2019 12:00 AM
Show More Entries