Order Flowers now for guaranteed delivery before James's visitation.
James David (J.D.) Kreider
James David (J.D.) Kreider, age 32 of Clever, died May 30, 2020. He was born May 3, 1988 in Springfield. J.D. was a 2006 graduate of Clever High School. He enjoyed basketball and golf. J.D. spent a great deal of time outdoors hiking and rock and arrowhead collecting. He loved joking around with everyone - especially his mom. J.D. was always happy. His goal was to make everyone laugh. Survivors include: his sister; Kristie Kreider; his niece, Marcella, age 13; his nephew, Logan, age 11; his mother; Lori Scheel; his father; Robert Kreider; grandfather; Gary Scheel; uncles and aunts, David and Jane Kreider, George and Barbie Kreider-Luce and Jim and Debbie Kreider; cousins, Chris Scheel, Shanie Scheel, Kevin Scheel and Debbie Scheel; great aunt, Donna Scheel; other family members; and many, many friends. J.D. was preceded in death by his grandfather, James David Kreider; and his grandmothers, Gunda Kreider and Karen Scheel. A memorial service will be held at 5:00 p.m., Saturday, June 6, 2020 at Adams Funeral Home, Nixa. Visitation will be from 4:00 P.M. until 5:00 P.M. immediately before the service. A private burial will be held at Rosedale Cemetery, Nixa at a later date. Flowers may be delivered to Adams Funeral Home, Nixa, 109 N. Truman Blvd. The Kreider family invites J.D.'s friends and other family members to speak at his service on Saturday. If you would like Father McDevitt to read a favorite memory about J.D., please write it down and bring it with you to the service Saturday at Adams Funeral Home, Nixa.
To plant memorial trees or send flowers to the family in memory of James Kreider, please visit our flower store.
---
Guestbook
A photo was added for James David (J.D.) Kreider
Funeral Home Owner Feb 9 2021 12:00 AM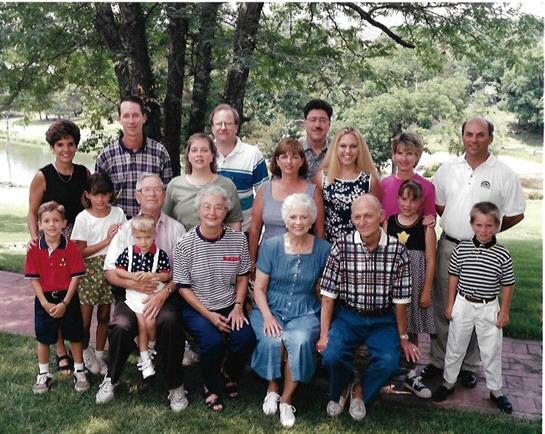 Beautiful times like this are exactly how JD will be remembered.
Jaimee Rice Beck Jun 5 2020 12:00 AM
Even when having a bad day, JD would come down the hall with that big smile on his face making silly jokes and you couldn't resist smiling or laughing. It always made the day better. He will be missed. I wish you peace in your time of sorrow. Daphne Henson
Daphne Henson Jun 5 2020 12:00 AM
Lol I love him. He always lit up a room
Kristie Kreider Jun 5 2020 12:00 AM
To the family of J.D., I am so sorry for your loss. I played baseball with him from first grade all the way to eighth grade, before moving to Kansas. I don't know what it is about the little league team we had but it still remains as some of my most cherished memories of being a kid. It saddens me to see him pass at a young age and it makes me wish we were not in such a hury to grow up.
Levi Eisenhour Jun 5 2020 12:00 AM
So so sorry for your loss. JD was a great friend of mine the whole time a worked around him. He would always make me laugh alot.
Dean Chandler Jun 4 2020 12:00 AM
A candle was lit in memory of James Kreider
Dean Chandler Jun 4 2020 12:00 AM
JD was always kind and funny. He always did his best to make sure everyone felt like they belonged. I wish we had stayed in touch. My prayers go out to his family and friends.
Michael Burden Jun 4 2020 12:00 AM
I am so sorry for your loss. My heart is hurting. Although he may not have realized it, J.D. holds a special place in my memory. He was part of my very first freshman English class when I began teaching. My favorite memory of J.D. happened during his senior year. He was not on my journalism staff, but he crashed the J-staff's Christmas party. Kristie, I guess he thought he should have been invited because he was the sibling of a J-staff alumnus. He turned out to be the life of the party. All the laughter seemed to be centered around J.D. and his jokes. Please know that my family and I are praying that God will fill you all with comfort in this indescribably hard time. Jeffrey Lawson Clever High School P.S. ( I used my wife's Facebook account to post this as I am not on Facebook.)
Relyn Chrisner Lawson Jun 4 2020 12:00 AM
Lori, I am so sorry or the loss of you son. I know as a mother your heart is broken. Kristie, I know JD was the best friend you ever had, I am so sorry, I know your heart hurts even more in a different way, and I hate it for your children. I was pleased to know that when he got to heaven my mom Karen Scheel was there to greet him........she loved him so. Praying for you both in this time. Sending love, hugs and Blessings Heather and Phil Long
Heather Long Jun 4 2020 12:00 AM
Show More Entries