Order Flowers now for guaranteed delivery before James's visitation.
James Carl Helt
James Carl Helt, age 79 of Clever, died April 10, 2020. He was born August 3, 1940 in Tabernash, Colorado, the son of Thomas Franklin and Jesse Edna (Sutton) Helt. On April 12, 1958, James was united in marriage to Carolyn Miller. James worked as a masonry contractor. He enjoyed working in his shop, wood working and creating clay tile products. James attended Hurley Baptist Church. Survivors include: his wife, Carolyn Helt of Clever; children, James "Jim" Helt of Brighton, Barbara Stogner and husband Dee of Clever and William "Bill" Helt and wife Teresa of Clever; grandchildren, Amanda Barke and husband Chris of Highlandville, Franklin Helt of Clever, John Stogner and wife Autumn of Republic, Anita Bean and husband Chris of Lee's Summit and Kevin Helt and wife Erin of Clever; 13 great grandchildren, two brothers, Ed Helt and wife Donna of Potosi and Richard "Rick" Helt and wife Alice of Arkansas; a sister, Bibi Lee and husband Frank of Arkansas ; and a host of nieces and nephews. James was preceded in death by his parents; and his other siblings. A graveside service will be held at 2:00 P.M. Wednesday, April 15, 2020 at Frazier Cemetery in Boaz, under direction of Adams Funeral Home, Nixa. Visitation will be from 11 A.M. -1 P.M. Wednesday, April 15, 2020 at Adams Funeral Home, Nixa. Friends are welcome to pay their respects to Mr. Helt by entering the Adams Funeral Home Nixa chapel one or two at a time Wednesday, April 15, 2020 from 11:00 A.M. to 1:00 P.M. in order to comply with health safety measures set forth by the governor, the county and the city. To help protect our community and those we serve, we will be following safety practices as we navigate this ever changing situation with COVID-19. As of March 23, our governor implemented a 10 person limit at gatherings which includes funerals. We will be working with families to create opportunities to honor their loved ones while keeping them and the public as safe as possible. Please check the obituaries on our website for specific information about each service. Because of the fluidity of this situation, our practices may need to continue to change. We will do our best to update the public to those changes. Working together with our community we hope will help bring a swifter end to this challenging and concerning situation. As always, if there is anything our staff can do to help community members or if you have any questions, please don't hesitate to call. May God bless you all.
To plant memorial trees or send flowers to the family in memory of James Helt, please visit our flower store.
---
Guestbook
A photo was added for James Carl Helt
Funeral Home Owner Feb 9 2021 12:00 AM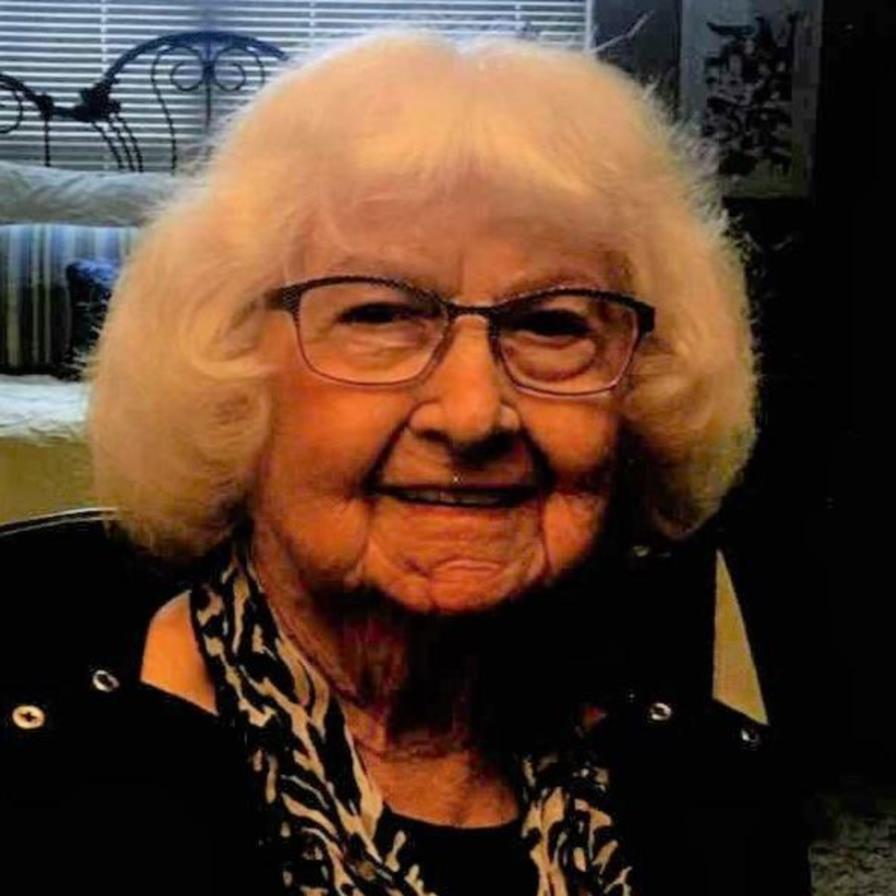 Aunt Carolyn, Jim, Barbie, Bill and family, I am so sorry for your loss of this great man. Although I didn't get to be around him a lot through my childhood, I remember him as a humble, kind person whose wisdom was liberally sprinkled with humor. Even as a kid, I remember him as a person who loved his family deeply, including my dad (Ray Helt). Dad always lit up when J was on the phone. I will always appreciate his phone calls to check in on mom after my father passed away. It meant so much to us all. I know my dad was grateful beyond words for the love and care shown to their father, Frank Helt. JC and Carolyn took him into their home for his last days and were completely amazing. I know there is a reunion going on in heaven now that has to include some tall tales, good food and lots of music. Maybe even a mule and a cow or two. Love and prayers to you all, Debbie Young (Helt)
Deborah YYoung Apr 15 2020 12:00 AM
To my Aunt Carol, Jim, Barb, Bill, all the grandchildren, and the all great grandchildren, My Deepest Sympathy for your loss. Uncle JC carried the standard of what it means to be a Helt. Numerous times in my miss-spent youth he provided advice, room and board, and employment. Even though I have not been in contact much recently (which I sorely regret), he has often been on my mind. I loved him. Some things I fondly remember: * JC came to visit us in Glover, MO when I was maybe 7 or 8? He was driving an early 60s blue Cadillac. During the visit he, my dad Ray, and my mom's brother Tinker went for a walk down the railroad tracks with their pistols. They were walking into the wind and onto a bridge. They didn't hear the train come onto the bridge behind them. Tinker made it to the end of the bridge. My dad was just coming on the bridge and had room to squeeze to the side (he was nearly hit as he was intent on watching JC who was in the middle of the bridge). JC threw his pistol so it wouldn't go off when he landed and jumped off the bridge into the creek below. He hurt his foot and had crutches for a while. I still think about that blue Cadillac and that pistol. * My family was visiting JCs family when I was maybe 12. JC had bought a small horse for Jim but it was a bit wild and Jim couldn't ride it. JC asked me to "ride the horse down". I managed to stay on the thing as I was a bit too big for it. I was proud that he asked me to do it. * When I was 17, I rode a motorcycle from Washington state to Springfield to work for JC for the summer. He took me in and treated me like a son. We worked in the cool of the day starting before the sun was up and usually knocked off by 4 or so. The work was hard and JC would show me what to do and expect it to be done right and fast. After work sometimes we would go swimming, BBQ, and eat a lot of corn on the cob. One day I was trying to work on my Honda with the inferior tools that came with it. JC went out and bought a socket tool set for me. He had a beautifully restored 1928 Model A Roadster with a rumble seat. I think it was maroon and black. One day I suggested that we could trade rides for a day, he could ride my motorcycle and I would take his Model A out. I really couldn't believe it when he agreed to it . His son Jim and I had a great time tooling around Springfield and the surrounding countryside. I'm pretty sure that he enjoyed the motorcycle too. When I left JC and Carol's to go back to Washington on my motorcycle I was stronger than I had ever been and what I learned about masonry work has served me ever since. * A friend and I were driving from Virginia to Oregon in January of 1975. I called JC and Carol out of the blue and asked if we could stop by. They fixed steaks and gave us a place to sleep for the night. * On another cross country trip 1976 or 77, a friend and I stopped by JC & Carol's. Again we were treated very well. What stands out about that visit was the pair of large matched mules they owned and riding them with their backbones like a 2x4 on edge. * Many years passed, but in 2004 or 5, JC came to help my wife Tamara and I build a large fireplace and chimney on a house we built in Oregon. It was good to work with him again.... Sorry for the long and rambling note. I tried to tell Carol how much JC meant to me on the phone the other day but got all choked up, so I had to write instead. James Carl is in Heaven with his brother Ray, (my dad), and all the rest of them up there are going to have to step up the pace a bit. Then again, maybe they will just find time to go swimming together, BBQ, and have some corn on the cob. Don Helt
Donald Helt Apr 13 2020 12:00 AM
The likes of James Helt and that entire generation of real men is passing on. Our heartfelt sympathy goes out to his wife, children, grandchildren and great grandchildren. Even though we haven't visited with him in many years, his legacy has been passed down thru generations and he leaves a trail of an unforgotten lifestyle of true honor. He will be missed. Sympathy especially for Teresa and Bill, we love all of you. Calvin and Elaine Thomas
Elaine Thomas Apr 13 2020 12:00 AM
Not only was he a hard worker and did the brick on our house , I remember I drove by his house a couple of years ago and he was on top of his roof patching it . I stopped and told him he was to old to be on top of the roof by himself, and I called his Grandsons and told on him lol . But I know I will be the same way ! One of hardest workers I ever met. I'm praying for all of you!
Yvette mitchell Apr 12 2020 12:00 AM