Order Flowers now for guaranteed delivery before Jacquie's visitation.
Jacquie Chaves
Bonita Jacqulyn (Jacquie) Chaves, age 73 of Ozark, went to be with the Lord on Monday, October 5, 2020. Jacquie had valiantly battled cancer for over five years, and passed peacefully surrounded by her children, in her home on the Chaves family farm. Jacquie was born on December 13, 1946, to Lemuel Frank and Nola Elaine (Steward) Hardaway, in Humansville, Missouri. She attended Ozark Schools for all twelve years, graduating in 1964. On July 16, 1966, Jacquie was united in marriage with (Lloyd) Wayne Chaves. They spent nine years in Anchorage, Alaska, where they started their family and had many good times camping and fishing. They returned home to Ozark in 1978 where Jacquie enjoyed reconnecting with dear friends from her OHS years. Raising her family was Jacquie's life mission and her greatest joy. She also found pleasure in painting and many other arts and crafts. Jacquie later discovered a passion for horses and spent some of her happiest hours training and riding Fox Trotters. None of this however, compares to the delight brought by her four grandchildren. Jacquie is survived by her mother and her mother's husband, Lowell Sauter, of Springfield; four children and their spouses, Sheila and John Day of Phillipsburg, Missouri, Michelle and Jeff Lawhorne of Fort Worth, Texas, Chris and Alicia Chaves of Ozark, Noelle and Chris Chaves Babich of Columbia, Missouri; four grandchildren, Ainsley Rose Lawhorne, Jordyn Alexandra Chaves Babich, Kylie Alysa Chaves Babich, Lane Aaron Chaves Babich; sister, Rebecca Hardaway of Springfield; sister in law, Theresa Hardaway of Stafford, Virginia; aunt, Evelyn Gray of Willard, Missouri; and numerous cousins, nieces and nephews. Jacquie was preceded in death by her husband, Wayne; her son, Michael Wayne; her father, Frank; and her brother, Lemuel Bruce. In lieu of flowers, Jacquie would be pleased by a donation to the veteran's organization of your choice. A graveside funeral service will be held at 10:00 A.M. Wednesday, October 7, 2020 in Chaves Cemetery, Ozark, under direction of Adams Funeral Home, Ozark, with Pastor Bob Long officiating. Friends and family are also welcome to pay their respects to Jacquie anytime between the hours of 4:00 P.M. and 7:00 P.M. Tuesday, October 6, 2020 in Adams Funeral Home, Ozark.
To plant memorial trees or send flowers to the family in memory of Jacquie Chaves, please visit our flower store.
---
Guestbook
A photo was added for Jacquie Chaves
Funeral Home Owner Feb 9 2021 12:00 AM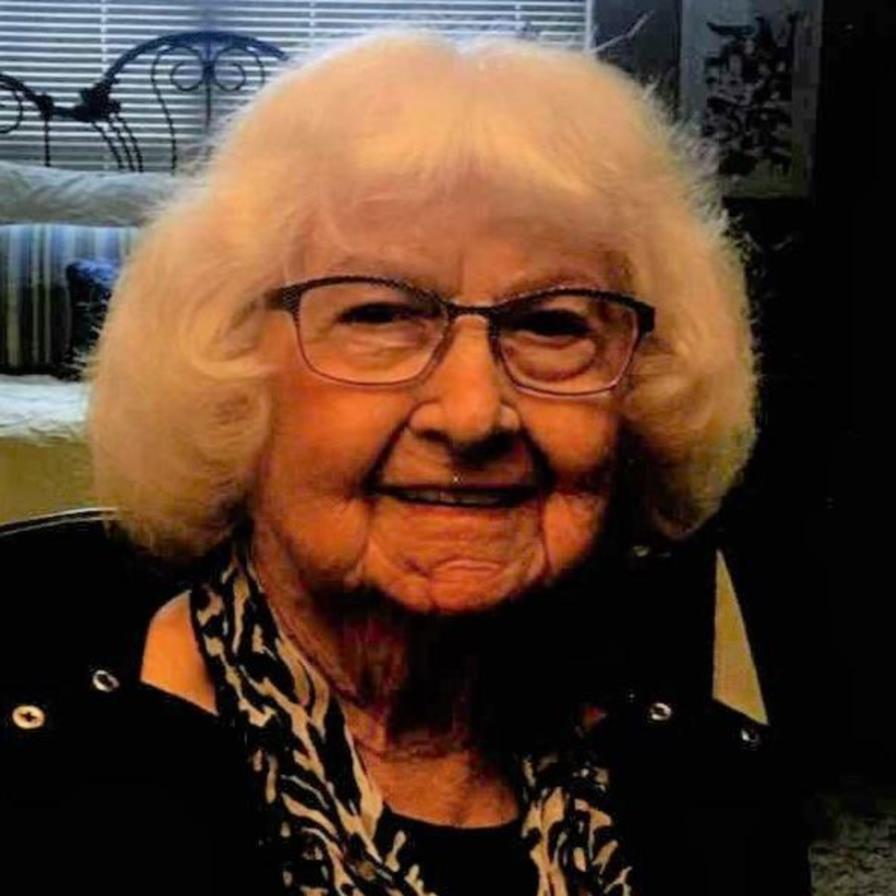 May her memory be a blessing to her family she loved so very much. Always a smile and a warm embrace whenever we would meet. Thank you Jacquie for sharing your warmth and love with the world. You will be missed!
Angela Brown Oct 6 2020 12:00 AM
This picture is great; it shows her great smile which she had as a child and an adult. She lit up the building when she came to vote!
Hon Dr M Elise Crain Oct 6 2020 12:00 AM
So sorry to hear about Jaquies passing!.She was a very sweet lady!
Betty DeLisle Oct 6 2020 12:00 AM
You will be missed Aunt Jacquie. I have so many wonderful memories of time spent with you, and you will always be in my head and in my heart. I love you.
Rhonda Morrison Oct 6 2020 12:00 AM
A very special person, with a loving, gentle spirit. She will forever be missed, & remembered with much love. Was so proud of all her children& their mates, and grand children. Will forever love my sweet niece.
Evelyn Gray Oct 6 2020 12:00 AM
So very sorry for your family's loss. I have known Jacquie about all of my life. We were neighbors and attended church at Calvary Baptist when we were growing up. She was a sweet lady! Please extend my sympathies to Elaine and Rebecca also.
Joyce Clinton McGillen Oct 5 2020 12:00 AM
Sorry for your loss.Our prays and thoughts are with you at this time. Gene & Mary Beth Phillips.
Mary Beth Phillips Oct 5 2020 12:00 AM
I have great memories of Jacque working at the drugstore in Ozark, such a fun place to go after school. She was always so sweet and fun. She has such a big beautiful family that will miss her so much. She was much loved !!!
Brenda Buddette Oct 5 2020 12:00 AM