Order Flowers now for guaranteed delivery before Ilene's visitation.
Ilene Page Workman
On Thursday, January 29, 2021, Iva Ilene (Page) Workman, beloved mother and grandmother (Mimi), entered eternal life peacefully at the age of 89 in Columbia, MO after a long life of serving others. Ilene was born on June 6, 1931 in Christian County, MO to James Clell and Willie Irene (McLean) Page. On November 24, 1956, she married Cecil Lester Workman, Jr. at Selmore Baptist Church and following lived in several towns throughout Southwest Missouri before eventually settling in Springfield. They attended Second Baptist Church for nearly 50 years. She was very active in her Sunday School class, the Sonshine Ministry (corresponding with shut-ins) and the Grand Oaks Mission. Her very favorite pastime was singing in the Senior Adult choir. She followed the MSU Lady Bears (basketball), attending games for many years. Her numerous friends often referred to her as the "cruise director" since she frequently planned group get-togethers. She worked with University of Missouri-Extension for over 40 years, teaching Missouri residents how to "make the most of their food dollars." Following retirement, Ilene and Les traveled extensively, making note that her favorite trip was the Mediterranean cruise where they toured the Holy Land. She is predeceased in death by her parents, her loving husband, Les, twin sons, Peter and Paul, her brothers, Gerald (Helen) and James (Charlene) and granddaughter, Haven Rose Grimes. Surviving her are her son, Andy (Jeannie) Workman and children; Amanda, Scott, Carolyn (Gustavo), Rob, Chris (Kathleen) and sons, Lincoln and Oscar. Her daughter, Sara (Greg) Grimes and children, Drake and Deacon. Further survived by beloved nieces, nephews, other relatives, and many close friends. Her funeral service will be held on Saturday, February 6, at 11:00 A.M. at Adams Funeral Home, 504 W. Walnut St., Ozark MO 65721, immediately followed by interment at Selmore Cemetery. The service will also be online on Livestream. Check here for the link. Memorial contributions may be made to Second Baptist Church, Senior Adult Choir fund (https://www.secondbaptist.org/give) or Reborn Blessing Boxes, 217 Heather Lane S, Columbia MO 65203. "For I am persuaded that neither death nor life, nor angels nor principalities nor powers, nor things present nor things to come, nor height nor depth, nor any other created thing, shall be able to separate us from the love of God which is in Christ Jesus our Lord." Romans 8:38-39 To view Ilene's Funeral Livesteam, please click the link below:
https://joinobit.com/obituaries/599-ilene-workman-1931_06_06-2021_01_29
To plant memorial trees or send flowers to the family in memory of Ilene Workman, please visit our flower store.
---
Guestbook
Ilene was a life member of Epsilon Sigma Phi, the extension professionals organization. May you find comfort in many treasured memories and reflect on the difference she made in many Missouri's families lives.
Karma Metzgar Feb 11 2021 12:00 AM
A photo was added for Ilene Page Workman
Funeral Home Owner Feb 9 2021 12:00 AM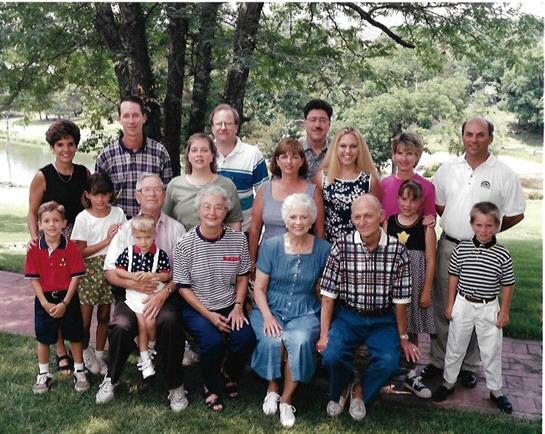 A photo was added for Ilene Page Workman
Andy Feb 9 2021 12:00 AM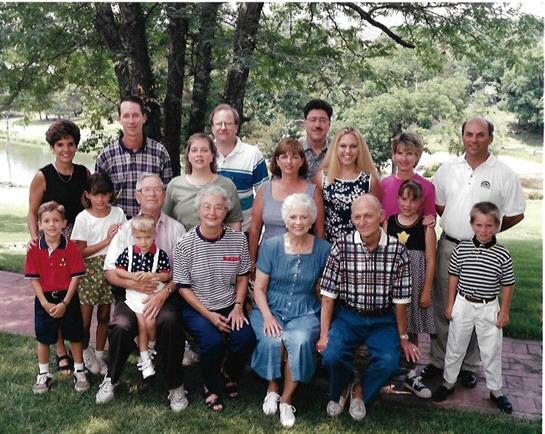 My prayers are with Sara, Greg, Drake, Deacon and the rest of the Workman Family. Ilene was well loved by all that knew her. She was a lovely woman and so very gracious to myself and my family over the many years that we knew each other. She will be missed by all, but will live on in our memories and thoughts and near to our hearts.
Gretchen Gutierrez Feb 4 2021 12:00 AM
1 file added to the tribute wall
Jeannie Workman Feb 2 2021 12:00 AM
Andy, Sara and families, I am so sorry for your loss. Les and Ilene were such a fine couple. They were both kind, thoughtful, and thinkers. They helped provoke thought and helped us all look at things from other prospective. I have noting but fond memories of them both. So sorry for your loss, but Heavens gain.
Les Wilson Jan 31 2021 12:00 AM
Loved having her and Lester travel with many times in the United States and overseas. A good friend of my sister Mary Kissee. Lovely lady.
Jeanne Sleeth Jan 31 2021 12:00 AM