Order Flowers now for guaranteed delivery before Gretchen's visitation.
Gretchen Richart
Gretchen Richart, born Gretchen Louise Hanson, passed away, at age 90, Thursday, January 28, 2021. She was born June 18, 1930 in Kansas City, KS to Edwin and Hazel (Steele) Hanson. Gretchen graduated from Wyandotte High School in 1948. She married Harold Richart in 1950 celebrating 70 years of marriage. Together they raised three beautiful children. R. Gene Richart, his wife Dianne of Nixa, LuAnne Baughman, her husband Wayne of Saddlebrooke, and Greg Richart of Nixa. Being a Santa Fe Railroad family, they have lived in Oklahoma, Shawnee, KS, Table Rock Lake at Lampe and then settled in Nixa. There are six grandchildren and 12 great-grandchildren all of who brought her great joy. Gretchen was a homemaker while her children were at home and later worked as a secretary for a heavy equipment sales company. Gretchen is survived by her husband; her children; grandchildren; great-grandchildren; a sister Wilma (Hanson) Neblock of Lee's Summit; and many nieces, nephews and friends. Gretchen is preceded in death by her parents; and siblings Edwin Hanson, Jr., Bob Hanson and Margaret McFadden. Memorial donations in lieu of flowers may be made to Convoy of Hope P.O. Box 1125 Springfield, Missouri 65801. A visitation will be held from 1:00 PM to 2:00 PM Monday, February 1, 2021 in Adams Funeral Home, Nixa. The funeral service will follow at 2:00 PM in the funeral home. Cremation will follow the service. Arrangements are under the direction of Adams Funeral Home, Nixa.
To plant memorial trees or send flowers to the family in memory of Gretchen Richart, please visit our flower store.
---
Guestbook
A photo was added for Gretchen Richart
Funeral Home Owner Feb 9 2021 12:00 AM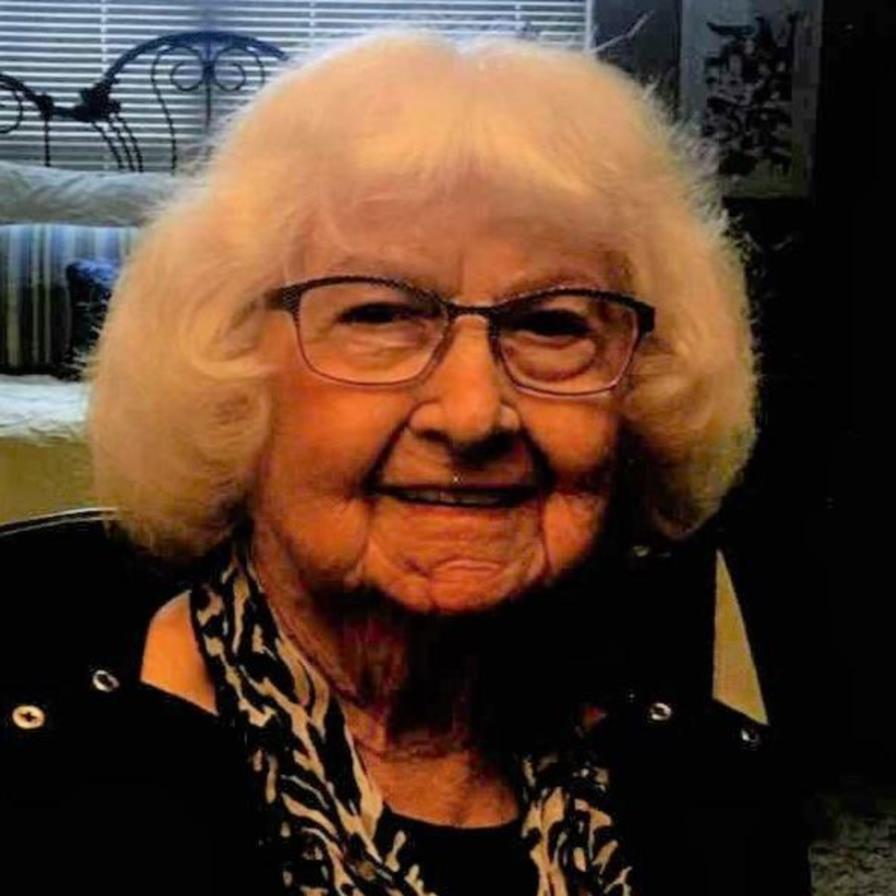 I had the privilege of taking care of Mrs. Gretchen at ORM. She had such a beautiful smile. She was so sweet to the staff at ORM and the other residents at ORM. She would light up when Harold would come to visit which was alot. This last year was hard ger and the other residents. When Harold came to be a resident at ORM. Mrs. Gretchen jumped up and ran to him. Harold sit down and Mrs. Gretchen jumped on his lap. It's been a long time since we seen her that happy.......We all at ORM is happy she's in HEAVEN now. Praise GOD shes having a good time... Miss you Mrs. Gretchen Love and will Miss you Sarah a CNA
Sarah Collins Jan 31 2021 12:00 AM
What a gift it was and still is to be your older sister, Wilma. Our memories will last forever and I will ALWAYS love you MORE and MORE. I will not be coming to the services as my age and COVID will keep me away. I will always remember our last phone visit, even though you couldn't speak, you did acknowledge me and you knew it was me-and for that I am forever grateful-I will hold you in my heart and I will see you again. Love you MORE! WILMA
WILMA Jan 31 2021 12:00 AM
A candle was lit in memory of Gretchen Richart
WILMA Jan 31 2021 12:00 AM
How do I bring my sorrow to paper? How to sum up a life full of love and laughter in just a few lines? My dearest Auntie, you will never leave us....Everyone of us has our own special memories that we will cherish forever. Mine include Ruby Ave and family Thanksgivings, Christmas parties with all the Hanson Clan and your oh so infectious laughter during my summer visits to the Ozarks. Lu, Greg, Gene, my arms are around you all--across all the miles. Harold, my boys and I send you our heartfelt condolences. Adieu, my lovely little Aunt Gretchen... I miss you already. Love, Sheryl
Sheryl Bauchwitz Jan 31 2021 12:00 AM
A candle was lit in memory of Gretchen Richart
Sheryl Bauchwitz Jan 31 2021 12:00 AM
So sorry to hear about Gretchen, there are so many memories over the 63 plus years I knew Harold and Gretchen. Gretchen was truly the most pleasant lady ever. In all those years there was never a time when I didn't enjoy our visits and experiences. We first met when I went to work for Harold when he was Signal forman for the Santa Fe Railroad and we have been friends ever since. My thoughts and prayers for the family at this difficult time.
William L Henry Jan 30 2021 12:00 AM
I graduated with Gretchen in 1948 from Wyandotte High School. We talked several times over the years when I was updating classmates current addresses. ! will miss talking to her. Allen E. Boyd
Allen Boyd Jan 30 2021 12:00 AM
So sorry to hear about Aunt Gretchen's passing. I have many fond memories of her. She was a beautiful and loving lady, who had the best smile! Her joy for life was infectious. I remember how gracious she was in entertaining so many of the Hanson events. I will not be able to attend her memorial due to a work commitment in Alabama. Please know that Beth and I will be thinking of your family. Bobby and Beth Hanson
Bob Hanson Jan 30 2021 12:00 AM
I'm so sorry to hear the news about Gretchen. Our thoughts and prayers are with you all. I have great holiday memories of Gretchen. She was so loving and had a great laugh. She always made us feel loved and welcome when we would come over for the family gathers. She will be missed. With All of Our Love, Jeff & Earlene Hanson
Jeff & Earlene Hanson Jan 30 2021 12:00 AM
Show More Entries