Order Flowers now for guaranteed delivery before Gayle's visitation.
Gayle Lynn Maples
Gayle Lynn Maples, age 61 of Spokane, died December 9, 2020 after a short battle with cancer. She was born September 17, 1959 in Moline, Illinois, the daughter of Russell and Patricia (Goss) Heatherly. On July 22, 1977 Gayle was united in marriage to Tim Maples. To this union a daughter, Crystal was born. Gayle enjoyed her time on the farm with all the animals and raising Rottweiler puppies. Gayle was a real estate agent for more than 25 years, and a business partner with her husband Tim, helping him with his building and commercial properties. Gayle's infectious laughter was well known to her friends and family. She was a volunteer for the Muscular Dystrophy Association for over 12 years. She especially loved her Jerry's kids: Adam, Jamie and Brad who she is dancing with in heaven right now. Gayle taught REFIT dance fitness. Gayle founded Danceabilities and loved each child as her own. She loved being "Gigi" to her twin grandsons. Gayle loved to travel with Tim and her grandsons, taking them on many vacations. She loved vacationing in Hawaii with her loving husband. Gayle's faith in God could be seen with each person she touched. Survivors include: her husband, Tim Maples of Spokane; her daughter, Crystal of Clever; grandsons, Canon and Carter; her sisters, Gina Hewitt and husband Curt and Tyla Heatherly; her mother, Patricia Heatherly; and special friends, Debbie, Henri, Jaymie, Julie and Jan. Gayle was preceded in death by her father, Russell Heatherly. A celebration of life will be held at 6:00 P.M. Saturday, December 12, 2020 at Adams Funeral Home, Nixa, with Gary Swearengin and Steven Dopp officiating. Visitation will be from 4-6 P.M. immediately before the memorial service in the funeral home. Burial will be at a later date at Union Ridge Cemetery. Memorial donations may be made to MDA or Downs Syndrome of the Ozarks. The Livestream for Gayle's Memorial service may be viewed at: http://joinobit.com/obituaries/404-gayle-lynn-maples-1959_09_17-2020_12_09#obit
To plant memorial trees or send flowers to the family in memory of Gayle Maples, please visit our flower store.
---
Guestbook
A photo was added for Gayle Lynn Maples
Funeral Home Owner Feb 9 2021 12:00 AM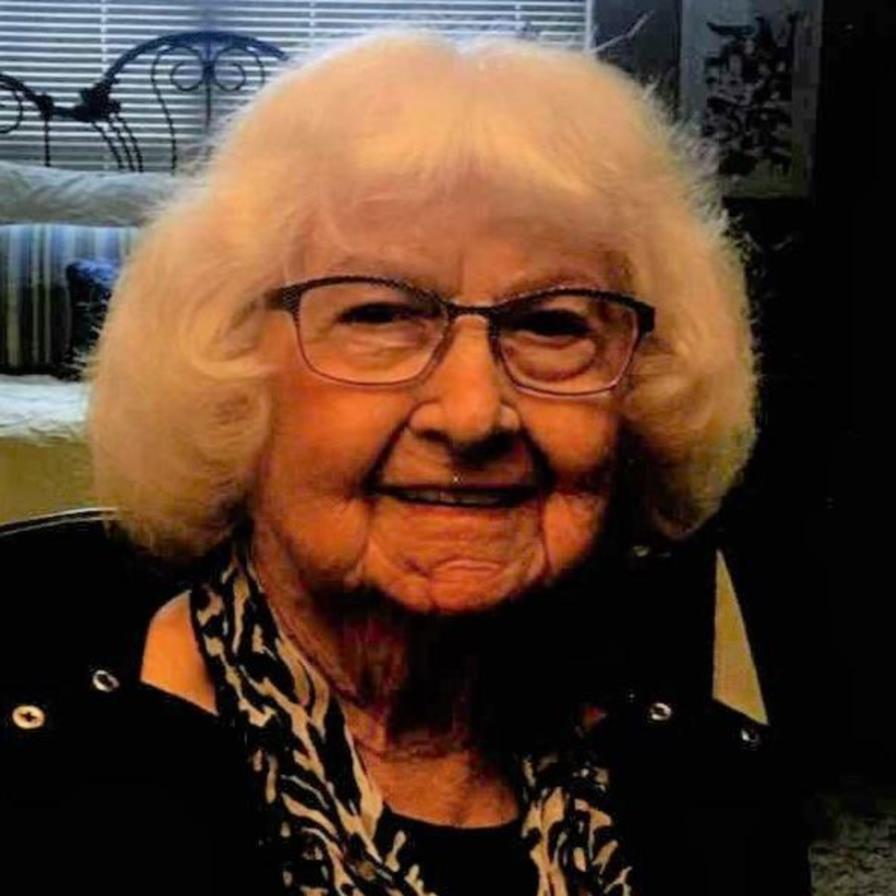 I met Gayle thru Deb Bradley. I had the pleasure of taking a cruise with her where we spent more time getting to know one another. She was a true joy. Always smiling, laughing, and dancing She was truly brought happiness to all those around her. So thankful she became a part of my life and I will truly miss her.
Patty Smith Dec 11 2020 12:00 AM
One of my 'genuine' friends! I was blessed to know this angel!
Mark Eakins Dec 11 2020 12:00 AM
Sweet, sweet Sista friend, Gayle! I will always cherish your friendships...the antics...the road trips...the laughter and fun. I'm blessed that REFIT brought us together and the Sisterhood bonded us together. Love you..... rest high on that mountain! Looking forward to dancing with you again.... until we meet again!!
Leslee McCoy Dec 11 2020 12:00 AM
Gayle was such a great friend. I moved here 2007 not knowing anyone and moved into one of the meanest street in town..she became a surve of courage and strength to me. It was so cool because we were so much alike in what we liked to do, eat, how we decorated etc. We hit it off and she called me "sis" which mean more than she realized. If i ever needed help w my dogs or a puppy due to working she'd let them out as well as getting neighbors cows out of my yard. Her laugh was infectious and could make any bummed out day better in an instant. I will miss her terrible but Jesus has her and i pray somehow she can reach thru the cloud and somehow touch her loved ones here letting us know shes just great w loved ones in heaven and she'll never leave our hearts here. LOVE YOU SIS
Gail attanasio Dec 11 2020 12:00 AM
Mom & I lived next door to her dad on 5th St. in Ozark. That's how we met. She was always so sweet, kind, loving & funny. Spunky. Your presence here on earth will be deeply missed, My Dear Friend. Wrap your arms around your loved ones & help them get through your crossing; let them know you are ok. Blessings, Gayle, on your new journey.
Linda Eng Dec 11 2020 12:00 AM
A candle was lit in memory of Gayle Maples
Linda Eng Dec 11 2020 12:00 AM
We (Lauderdale's) lived across the street in Sun Ridge from Gayle and Tim and Crystal. We shared lots of visits and laughs as our kids grew up. Gayle was always pleasant to be around. You all are in our prayers. Jim and Hazel, Shelley (Hampton) and Scott Lauderdale.
Jim and Hazel Lauderdale Dec 10 2020 12:00 AM