Order Flowers now for guaranteed delivery before Fay's visitation.
Fay L. Worrel
Fay L. Worrel, age 81, of Marionville passed away Thursday, May 28, 2020. She was born March 4, 1939 in Quincy, MO to Seth and Blanche (Walker) Breshears. She married Gary May 8, 1971. Fay went to Bear Creek School, a small country school near Osceola. She and her sister rode a pony to school. Fay graduated high school in Corder. She went to work for ARMCO Steel in Kansas City as a benefits manager. While working her job she went to Avila College and earned a master's degree in business. Fay met Gary Worrel through a friend on a blind date. They drove to Las Vegas to get married in his 1968 Corvette. Gary was surprised to learn that Fay owned a corvette also. Fay retired from ARMCO Steel after 20 years and went to work for the Social Security Administration in Kansas City. She retired in 1994 and moved with her husband to Marionville. Fay loved to travel. She and Gary traveled the fifty states and the world. They also went on six cruises. Fay is survived by her husband, Gary, of 49 years; a son Ray Scott of Kansas City; a grandson Jonah Scott; and a sister Leone Scovil of K. C, KS. Fay was preceded in death by her parents. A visitation will be held from 11:00 AM to 12:30 PM Tuesday, June 2, 2020 in Adams Funeral Home, Nixa. A funeral service will be held at 12:30 PM following the visitation in the funeral home. Burial will follow at Missouri Veterans Cemetery, Springfield.
To plant memorial trees or send flowers to the family in memory of Fay Worrel, please visit our flower store.
---
Guestbook
A photo was added for Fay L. Worrel
Funeral Home Owner Feb 9 2021 12:00 AM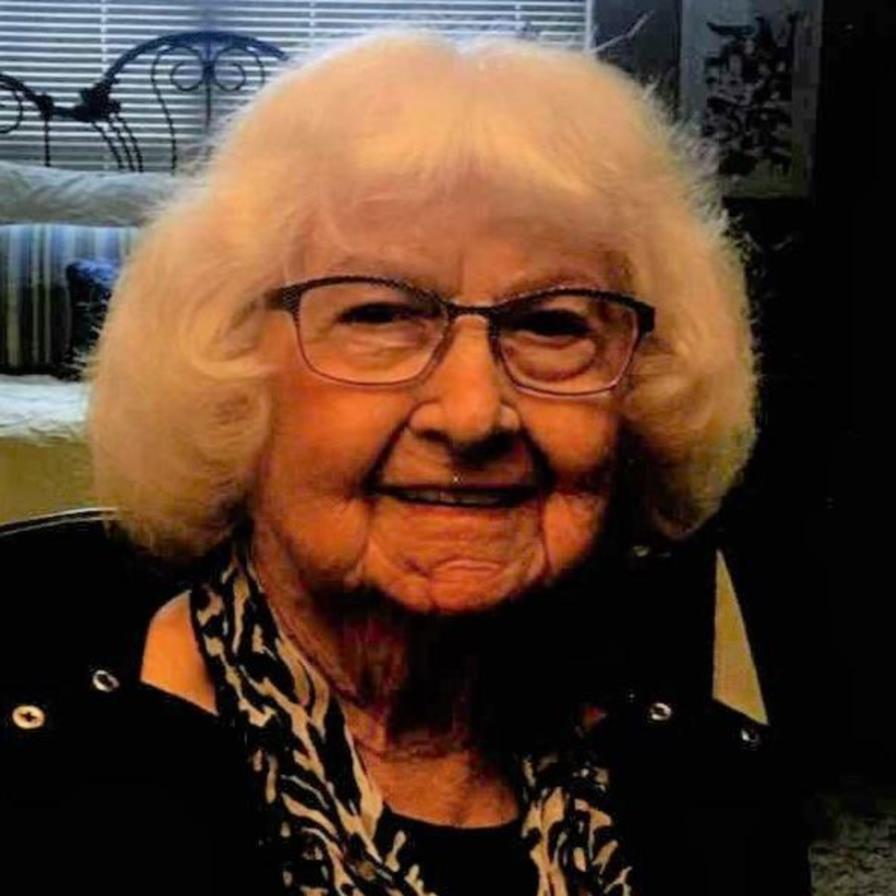 Uncle Gary (I hope you don't mind me still calling you uncle.) I struggled with whether or not to share this with you privately or openly in this tribute, but I ultimately decided everyone who knows/knew you and Aunt Fay should hear this, because it is a testament to you both. I have never told anyone this, but I had a schoolgirl crush on you both. That may seem like a shocking statement, but it is sincerely the most innocent and truest expression of my feelings as a young teenager. I thought Aunt Fay was one of the most beautiful women I had ever seen. Her eyelashes were so perfect, and they gave her a classic Hollywood movie quality, but it was her demeanor and quiet, calming presence that made her absolutely stunning to me. And you, Uncle Gary, were larger than life and the perfect manly compliment to her femininity. You were, to me, the perfect couple (thus my crush) and your love for each other always filled the room. You didn't know I was watching, but every silent gesture you made towards one another resonated with me. Your passion for each other wasn't overt, it was intimate and deep like a slow-moving river and it caught me up in its truth. I wanted that same love in my life, and although I have struggled, I feel your love has guided me to be a better mate, even when I haven't always wanted to be. I am sure your relationship had its struggles (it wouldn't be a love story if it didn't) but knowing that you were by each other's side for 49 years underlines the true depth of your love and commitment. Aunt Fay will be missed by everyone who knew and loved her, which most certainly includes me, but I want you to know her memory and the memories I have of you both together have deeply affected my life, and they will stay with me forever. I love you. ~ Jodi
Jodi Zweifel Jun 1 2020 12:00 AM
Lit a candle in memory of Fay L. Worrel
Darlene Jun 1 2020 12:00 AM
A candle was lit in memory of Fay Worrel
Darlene Jun 1 2020 12:00 AM
Fay was my oldest and dearest friend. Together we have shared much laughter and tears, much joy and sorrow. I believe she has touched the hearts of so many people because to know her was to love her. Her memories will linger forever. I hope her family can be at peace knowing that God has reserved a place for Fay and His angels are now taking care of her.
Darlene Jun 1 2020 12:00 AM
Sent a gift in memory of Fay L. Worrel
Jodi Zweifel Jun 1 2020 12:00 AM
A candle was lit in memory of Fay Worrel
Jodi Zweifel Jun 1 2020 12:00 AM