Order Flowers now for guaranteed delivery before Edgar's visitation.
Edgar W. Armstrong
Edgar (Ed) W. Armstrong, Jr., age 84, of Nixa passed away in his home Sunday, July 26, 2020. He was born December 10, 1935 in Carthage to Edgar W. Sr, and Gladys (Schreck) Armstrong. Ed was raised in Carthage and graduated Carthage High School in 1954. He attended college at SMS, now SMU, and graduated from Drury University with a Bachelor of Science degree and then a master's degree in education specializing in Chemistry, Biology and Physics. Ed enlisted in the Army National Guard in 1958 and served as a training NCO. Ed was honorably discharged after eight years of service. Ed met the love of his life Carolyn Clevenger and they married May 29, 1959 celebrating 61 years of a wonderful marriage. Ed started his teaching career in 1959 at Nixa High School. He taught at Nixa for eight years. He taught at Cherokee Junior High School in Springfield for 27 years and retired in 1994 after 35 years of teaching. He loved kids and enjoyed teaching the spunky kids. Ed loved the Lord and he and Carolyn attended Ridgecrest Baptist Church. He served as deacon and an elder in the church. Ed was also an ordained minister and filled in for Pastor Randy Harwood at Spokane Baptist Church. Ed was a private pilot and he and Carolyn were members of the Hedge Hoppers Flying Club. He flew a Cherokee 180 and a Cessna 172. He was also in the Springfield Radio Controlled Airplane Club and built many RC planes especially after he crashed them. Ed had a wonderful sense of humor and will be remembered for all the children's lives he had influenced over the years. Ed is survived by his wife Carolyn; daughter Cynthia Armstrong; grandchildren Mark Freeman, Jr., Isaac Armstrong, Ruston Armstrong and Jessie Armstrong; grandchildren by choice; Mason Peck, Hannah Peck Howland, nieces Amanda Ragsdale, Keri Bachman, Mercedes Murray, Stephanie Stephens, Tracy Clevenger, Kara Clevenger, Deborah Armstrong; nephews Dale Clevenger, Craig Masterson, Adam Clevenger, Doug McCorkle, Bradley Murray, Joey Kincheloe, Kaiser Clevenger, Dale Armstrong, David Armstrong and Andy Armstrong; and three great-great nieces. Ed is preceded in death by his parents; his son Bill Armstrong; and his brother Ernest Armstrong. A graveside service will be held at 1:00 PM Friday, July 31, 2020 at Frazier Cemetery in Boaz. Memorial donations in lieu of flowers may be made to St. Jude's Children's Hospital.
To plant memorial trees or send flowers to the family in memory of Edgar Armstrong, please visit our flower store.
---
Guestbook
A photo was added for Edgar W. Armstrong
Funeral Home Owner Feb 9 2021 12:00 AM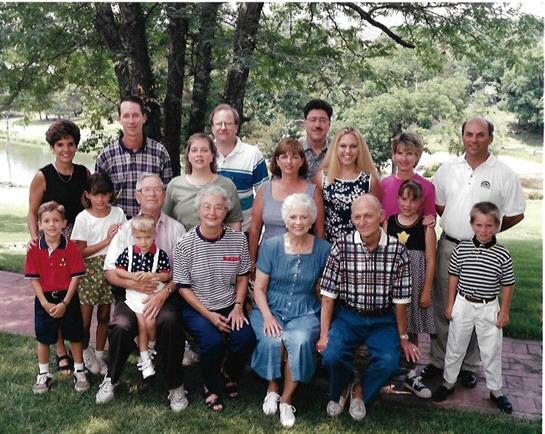 Dear Carolyn, We are so sorry to hear of Ed's passing. He certainly will be missed by all who knew him. Prayers for you & your family. Ed & Judy Cox
Ed & Judy Cox Aug 3 2020 12:00 AM
Carolyn we are so sorry for your loss. Ed was a very special man. He lived a witness for the Lord and the love of sharing the gospel. You made a wonderful loving couple and witness to all the love of Jesus. You both were always ready to care for and help others. We know you will miss him but you have the assurance of seeing him again in glory. We love you both. Jim and Hazel Lauderdale
Jim/Hazel Lauderdale Jul 31 2020 12:00 AM
When I think of a humble man, I think of Eddy. He had a lot of talent that was directed to the Lord. He loved to laugh and tell stories. He ministered to my mother and many others when he and Carolyn would have services services at local nursing homes. He would to to a country without any plans or reservations to sight see. He loved to share stories of those trips. He dearly loved Carolyn, his wife and family. His memory needs to be honored and celebrated.
Gary Smith Jul 30 2020 12:00 AM
Mr. Armstrong was my 8th grade science teacher. One of the kindest souls I have ever met.
Monique Martin Jul 29 2020 12:00 AM
I will always treasure the friendship that Ed and I had. He helped me through some very difficult times that I had with my daughter. My daughter, Gina, had Ed as her teacher. She loved his class and respected him as a person. We both extend our sincere sympathy to his family. Donna Espy Gina Gannaway
Donna Espy Jul 29 2020 12:00 AM
GREAT neighbor and friend. God Bless and comfort you, Carolyn. A VERY SPECIAL COUPLE !
Denny and Shelby Hicks Jul 29 2020 12:00 AM
Mr. Armstrong (still Mr. after all these years) was my science teacher in junior high and high school at Nixa. My sympathy to the family. I will be out of town Friday, but my thoughts will be with the family.
Myra Massey Jul 29 2020 12:00 AM
Carolyn, so sorry to hear this.
Kathy McDaniel Jul 29 2020 12:00 AM
Uncle Ed took me on my first flight over the Carthage square. He was always telling jokes and stories. I have such fond memories of him. Rest In Peace. Chally Armstrong Growing up my family spent many weekends going to air shows and spending time with Uncle Ed and Aunt Carolyn. They always made us feel loved and welcome. He will be missed. Dale Armstrong
Dale and Chally Armstrong Jul 29 2020 12:00 AM
Show More Entries