Order Flowers now for guaranteed delivery before Debra's visitation.
Debra Penn
Debra Lynn Penn, age 66, of Ozark, passed away in her home, Tuesday, June 29, 2021. She was born December 4, 1954 in Mishawaka, Indiana, the daughter of Arbie Morris Peifer and Phyllis Laven (Peppers) Peifer. Debra loved to travel and after marrying Robert Ray "Bob" Penn on April 8, 2001, they enjoyed honeymooning on a cruise to St. Lucia. More cruises and travel were to follow. Debra could often be found enjoying a good book. Survivors include: Her husband, Bob; her daughter, Molly McCool of Springfield; a grandchild Erin Lee McCool; her mother Phyllis Peiffer of Mishawaka, Indiana; step-daughter Tania McAndrew and husband Jim of Marseilles, Illinois; step-grandchildren, Caelye McAndrew, Brandon McAndrew, and Natalye McAndrew; sisters and brothers, Sharon Schimmel, Pat Peiffer, Bob Peiffer, Lee Peiffer, Paul Peiffer, and Eugene Peiffer. Debra was preceded in death by her son Thomas McCool, her father, Arbie Peifer, and step-son Scott Penn. A memorial service will be Saturday, July10, at 5:00 PM in Adams Funeral Home, Ozark. Burial will be in Hopedale Cemetery.
To plant memorial trees or send flowers to the family in memory of Debra Penn, please visit our flower store.
---
Guestbook
I remember Debbie as very kind to my family. She always welcomed my family with open arms when we would come to visit. I was able to share my first grandsons first, second and third birthday with her. I will remember the many times we had lunch at the tea rooms around the area. I always looked forward to seeing her. My regret is I didnt visit her sooner. She will surely be missed
Sherrie Vogel Jul 12 2021 12:00 AM
We are thinking of you all during this difficult time. Our thoughts and prayers are with you all. Love, Steve and Diana
Tribute Store Jul 9 2021 12:00 AM
A photo was added for Debra Penn
Tina Wolfram Jul 8 2021 12:00 AM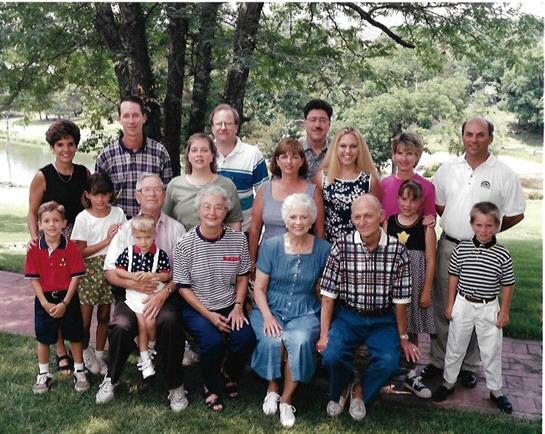 Our sincere condolences
- Travis & Keith Penn Jul 8 2021 12:00 AM
Rest In Peace my dear cousin you will be missed greatly love you
Kenneth Wolfe Jul 7 2021 12:00 AM
Remember that we love and care about you.
Gary, Judy, Keith and Travis Jul 7 2021 12:00 AM
With deepest sympathy, many memories to cherish. Until we meet again.
Love, Randy Peppers & Amy Donaldson Jul 6 2021 12:00 AM
With heartfelt sympathy.
Tribute Store Jul 5 2021 12:00 AM