Order Flowers now for guaranteed delivery before Craig's visitation.
Craig Alan Fuller
With a heavy heart, we announce the death of Craig A. Fuller, aged 74, of Ozark, MO. Born in Davenport, Iowa on October 9, 1946, he moved to West Covina, California at the age of 15. Craig passed away on Wednesday, December 16, 2020 at Cox Hospital in Springfield, MO. Family and friends are invited to attend the viewing at Adams Funeral Home, located in Ozark, MO, on Saturday, December 19, 2020, between 2:00 and 4:00 p.m. We also encourage you to share a memory on the Craig Alan Fuller memorial page to pay him a last tribute. Craig's ashes will be interred at the Veterans Cemetery in Springfield, MO at a future date with a celebration of life ceremony to follow. Craig was loved and cherished by many people, including his wife Sheila Fuller (Rinde) of 54 years; his children, Heather Croke (Michael), Jennifer Sinkwitts (Scott), Joe Fuller (Nicole), and Sarah Williams (Jason); and his nine grandchildren named in order of birth: Eden, Nolan, Addison, Braeden, Ruby, Devin, Rocco, Jack, and August. Craig graduated from Edgewood High School, located in West Covina, California, in 1965. After graduation, he served time in the United States Army as an oral surgeon assistant and lived in Munich, Germany for two years with his high school sweetheart (wife) Sheila. After his discharge in 1969, he accepted a position with GMAC Financial Group (now Ally Bank) and studied at Mt. San Antonio college on the G.I. bill. He had a fulfilling career and retired in 1998 after holding multiple positions in Pasadena, CA; San Bernardino, CA; San Diego, CA; Detroit, MI; San Antonio, TX; and Springfield, MO. Although Craig worked hard, he also enjoyed camping, fishing, boating, playing racquetball, mowing his lawn, spending time outside, and maintaining close friendships across the country. Not only is he survived by his immediate family and relatives, but also by his many friends who considered him as close as a brother. His name is already stamped on our hearts forever. Visitation will be held from 2-4 P.M. Saturday, December 19. 2020 at Adams Funeral Home, Ozark. The family has requested that masks be mandatory and that all visitors wear a mask. The family will be practicing social distancing and will be conducting virtual hugs and high-fives only. Thank you for your understanding. In lieu of flowers, the family requests that memorial donations to the National Breast Cancer Foundation - https://www.nationalbreastcancer.org/get-involved/give/
To plant memorial trees or send flowers to the family in memory of Craig Fuller, please visit our flower store.
---
Guestbook
A photo was added for Craig Alan Fuller
Funeral Home Owner Feb 9 2021 12:00 AM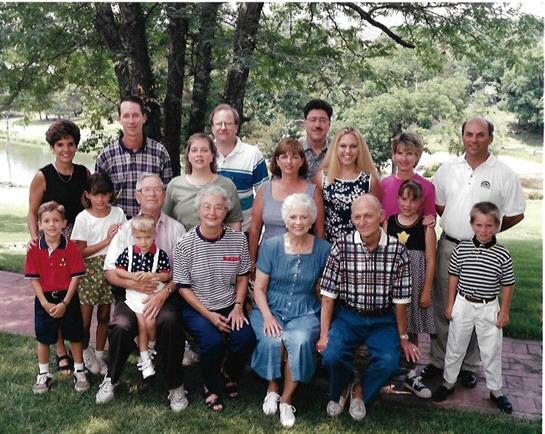 Craig was the nicest and BEST man I have met in all my travels. I will be forever grateful that our families became such close friends. His will/grit to live in recent years will always be a lasting inspiration for me. No one deserves a great place in heaven more than this very special man. All the very best to Sheila and your family treasures tonight. Jim + Susan Nelson.
jim Nelson Dec 20 2020 12:00 AM
Our deepest condolences, our thoughts and our prayers to the family. So happy I was able to chat with Craig a few weeks ago while at mom and dad's. He's always put a smile on face. He'll be greatly missed by so many but never will he be forgotten. Rest In Peace.... Amy Scarminach Meyer
Amy Meyer Dec 19 2020 12:00 AM
Our heartfelt condolences go out to the entire Fuller crew and all those extended friends and family that were privileged to have known Craig Fuller. His humor and mischievousness were always front and center and made for constant laughter, fun memories and good stories about "Pops", as his family all call him. You will be missed Craig, but I know that your energy, spirit and sense of humor will be carried on in not only your children, but your grandkids who were so lucky to have you as such a guiding presence in their lives. Much love and peace to you all. -Karin Conklin and family
Karin Conklin Dec 19 2020 12:00 AM
So glad we were able to visit recently. Will always remember our last dance! condolences to this family we have known for years and have some pretty special memories. Love and prayers.
Mike and Marty Hinz Dec 19 2020 12:00 AM
Sending blessings to the Fuller family and all who knew and loved Craig. "Pops" was one-of-a-kind and raised a family of genuinely kind, hard-working, fun-spirited, faith-filled children and grandchildren. He and Shiela's visits to see Heather in California were always a special treat to be a part of. Well done, good and faithful servant. Love to all. Vycki Smaldino
Vycki Smaldino Dec 19 2020 12:00 AM
Eternally grateful for the friendship of a man that made me laugh for 36 years. Gary Larson
GARY LARSON Dec 19 2020 12:00 AM
Our prayers are with Sheila and the family. Craig always had a great story to tell , loved seeing him out in the driveway just watching the cars go by. Even though he didn't always feel great he had time to bring a smile to anyone's face that went by. He will be greatly missed in the neighborhood. Dan and Robin
Robin Oquist Dec 19 2020 12:00 AM
I know Craig has a new heart, new hips, new kidney..........and best of all no pain so he can be dancing for our Lord........save a dance for me Craig! I was lucky enough to go to high school with Craig and Sheila and doubly blessed to be a Chick with Sheila...........so I know lots about "the Man" "the Myth" "the Legend". While visiting them in 2017 they took us to the Bass Pro Shop headquarters and cave tour, and the great hotel and restaurant the two of them love. When leaving I asked Craig to pray for our travel mercies for the road trip back to San Diego......Nothing would do but we stand in the driveway, holding hands, and Craig lifting us up to be covered. I heart hurts for his family and Sheila, but you all have the best memories of the best husband, father, and grandfather. Rest in Peace Good Lookin' Pam Of: Pam and Howard Irwin
Pamela Irwin Dec 19 2020 12:00 AM
Favorite photos of my dad and I.
Jennifer Sinkwitts Dec 18 2020 12:00 AM
Show More Entries