Order Flowers now for guaranteed delivery before Coralee's visitation.
Coralee Patrick
Born October 15, 1943 to Wayne and Eunice (Wilcox) Mynatt of Springfield, Missouri, they were proud to welcome their first child into the world, Coralee Frances Mynatt. At age 16, Coralee, her parents, and the addition of two brothers, relocated to Nixa, Missouri. While attending Nixa High School, she met the love of her life, Eddie Lee Patrick. Their love was so evident, their high school yearbook crowned them, " Most Romantic Couple" of 1961. Two years after their graduation, the love birds were married in 1963 and began their life together in a little house on Belmont Street in Springfield. 1970 brought along a blue-eyed baby boy, Michael. Needing more living space, they built a new home back in Nixa where she resided for the remainder of her life. Coralee's name can't be mentioned without a few things coming to mind: her love of family, an unstoppable work ethic, great hunter and repairer of all items considered antique, legendary cooking, and masterful quilts. Her work career began at an early age working in the family business, a legendary Springfield restaurant, Coleys, which was famous for the secret family chili recipe. After graduation she attended SMS and then began working in the insurance field. In 1977 she began a 30 year career as City Clerk and Finance Director for the City of Nixa. Her dedication and hard work certainly helped the unprecedented growth of Nixa. In 1999, she became President of the Missouri Municipal League of City Clerks. Her tireless work earned her several awards including being named the State of Missouri City Clerks & Finance Officers "Outstanding Clerk of the Year" award for 2001. In 2002 the Missouri House of Representatives issued her a special proclamation recognizing her many years of tireless work for the City of Nixa and the State of Missouri. In her free time, Coralee and Ed shopped many flea markets and attended auctions to find their next household treasure. During her lifetime, they amassed impressive collections of glassware, dishes and furniture that filled their home. Already a master of needlework in her 30's, she began constructing quilts. She considered it a privilege and labor of love to create a special quilt for precious family members and special friends. Each one was a unique work of art and each stitch done with great pride and affection. Coralee nourished and loved fiercely all those who she considered "hers". No baby was immune from her gentle touch and sweet spirit. She volunteered many years in the Nixa First Baptist Church Nursery. Her famous pies will be forever missed, but thankfully she gently taught next generations how to hold their own in the kitchen. March 6, 2020, the Lord decided he needed this special lady in Heaven. Coralee left her mortal life to join missed loved ones waiting for her in her celestial home, including her parents, brother Jim Mynatt, and nephew Scott Mynatt. Surviving her is: her husband of 56 years, Ed Patrick, of Nixa; her devoted son, Mike Patrick of Branson; brother Richard Mynatt (wife Dian), of Indiana; niece Jeni Miller (husband Dean), of Nixa; niece Julie Desper (husband Chris) of Indiana; nephew David Mynatt (wife Logan), of Indiana; nephew Carter Mynatt (wife Rydell), of Springfield; nephew Jake Mynatt, of Nixa; Aunt Erma Stockman, of Texas; and many beloved great nieces and nephews. A visitation for family and friends will be held Monday, March 9, 4pm - 8pm at Adams Funeral Home in Nixa. Coralee loved so many people and the family looks forward to greeting and visiting with all. A private burial ceremony will be held at a later date in Delaware Cemetery in Nixa.
To plant memorial trees or send flowers to the family in memory of Coralee Patrick, please visit our flower store.
---
Guestbook
A photo was added for Coralee Patrick
Funeral Home Owner Feb 9 2021 12:00 AM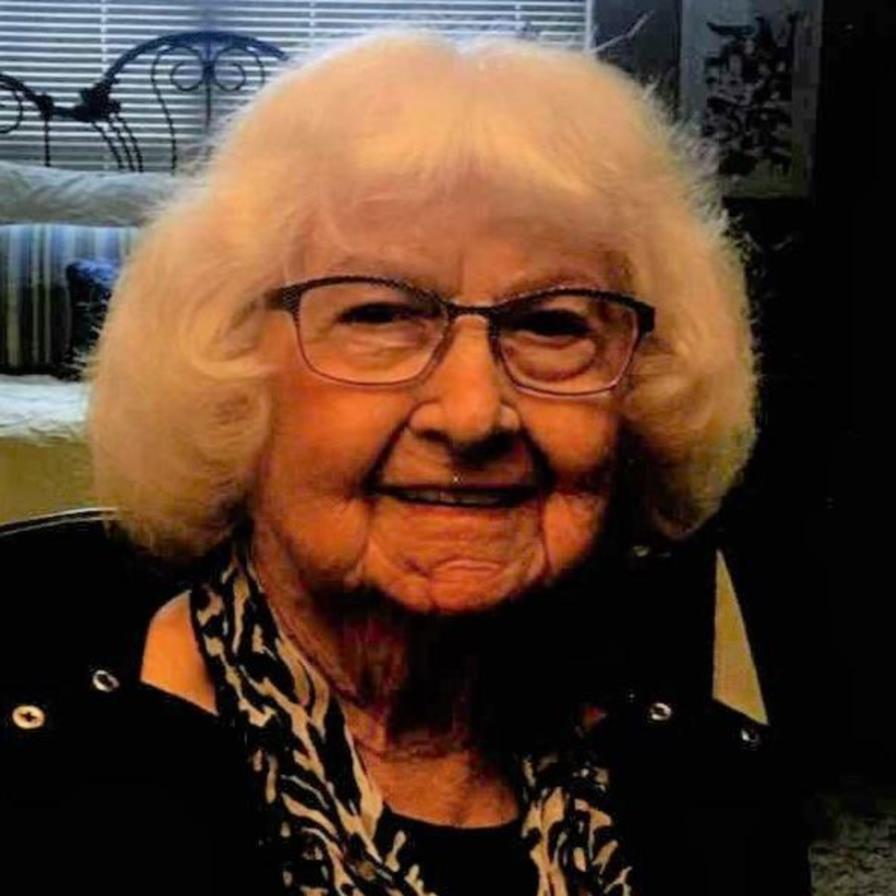 Coralee was a lovely lady inside and out. I only met her a few times at the the family Sisterhood gatherings and have fond memories of our time together. She lived life well working hard and caring for everyone around her. She leaves a beautiful legacy for her family and friends to live up to. We extend our heart-felt condolences to the family. Ron and Joann McDowell
Joann McDowell Mar 9 2020 12:00 AM
I never got to meet your mom Mike but I have met you. You have my condolences. Hugs to you all.
Annette Mar 8 2020 12:00 AM
I am so sorry to learn of the death of my cousin. Coralee's mother and my mother were first cousins of the Wilcox family. I remember the family reunions that would happen at parks and at Coralee's grandmother's house when we were young. Coralee and I had exchanged copies of pictures of Wilcox family members to help complete an album. We were starting to reunite after several years. I will miss our times of bring up old memories. My sincere sympathy to her family, Nancy Bergeron
Nancy Bergeron Mar 8 2020 12:00 AM
Praying for you, your Dad, and the rest of you loved ones. Won't it be wonderful there!
Beverly Massegee Mar 7 2020 12:00 AM
When Richard Crawford my husband first met Coralee, my precious cousin, back in the 90's, he quickly dubbed her "WONDER WOMAN That day she had made a beautiful(intricate) quilt, worked on miniature furniture for her room sized Doll House, cleaned the house ,cooked dinner with home made Chocolate meringue pie for dessert(our grandmother's recipe) and to top it off helped build a large wood deck with Ed off the back porch of their house! Coralee was so special to me. I learned so much from her throughout my life and always looked up to her. I know she is enjoying Paradise with our loved ones who have gone before her!
Bev Crawford Mar 7 2020 12:00 AM
Our Most Heartfelt Sympathies to You, Mike & your Dad and Family !!! She must have been a GREAT Impression on You, Cause WE ALL LOVE YOU !!! WAS LOOKING FORWARD TO KNOWING HER MORE !!! PEACE & PRAYERS go with yous... And if you have an over flow of family coming in ...WE are at the Wyndham Meadows this week off 165 ...We have a 2 bedroom lockoff , which we aren't useing , ANY of your Family or Friends welcome to it !!! Just give me a Call or Message me WE have the keys and Number !!! 715-360-5588 Thanks for being a Friend Mike !!! Gerry & Ray Eckert
Gerry - Ray Eckert Mar 7 2020 12:00 AM
1 file added to the tribute wall
Velva Cort Mar 7 2020 12:00 AM
Flowers sent by : Beverly & Charles Massagee
Adams Funeral Home Mar 7 2020 12:00 AM