Order Flowers now for guaranteed delivery before Connie's visitation.
Connie Bilyeu
Connie Bilyeu, born Consuelo Lane Bilyeu in 1942 to Ruby and Earl Bilyeu of Spokane, Missouri, was the 9th of 9 children born to that family, eight of whom survived to adulthood. The Bilyeu family was immersed in country life - farming, ranching, and engaging in the life of the community - but they equally prized erudition and learning: Attaining a broad, deep education, including learning to play and sing music, they considered the hallmark of a well-rounded person. And learn Connie did, with voracity, going on to attain her music degree magna cum laude in 1964 from Southwest Missouri State University and completing all but 4 hours of a masters degree from the University of Colorado in Boulder. Along the way, she became a nonpareil pianist and vocalist, skills which she faithfully applied and generously shared until Alzheimer's disease rendered her unable to do so. It was in the course of sharing, communicating, and teaching her musical skills that Connie Bilyeu changed for the better the lives of tens of thousands, working as a vocal music teacher in Springfield Public Schools - at Pipkin Junior High, Central High, and Kickapoo High - for 32 years beginning in 1966; and serving as pianist and co-music leader with husband Bob at South Haven Baptist Church for 42 years beginning in 1972. People whose first contact with music was through Connie may be forgiven for taking her deep accomplishment as commonplace - artistry which on a given day she might display in her ability to simultaneously chew gum, talk to a friend, sight-read a difficult piano piece, and register displeasure at a sound problem - because Connie expressed her deep mastery with such seeming grace and ease, cultivating what her grandson Joel has called "casual excellence." But there was nothing casual or lax about Connie's expectations as a teacher and musician. Connie's students set records for 1 ratings and first prizes at state vocal music competitions at such an alarming rate that the state eventually reframed competition rules to limit the number of entries a single school could bring to competition. For this reason, the standards of excellence she set in that domain are likely to remain unrivaled. She served her profession in state offices throughout her career and won awards too numerous to mention, including the Luther Spayde award for Missouri Choral Director of the year. Students and fellow worshippers alike revered Connie not merely for her ample musical skills, but for her generous friendship, sense of humor, fierce loyalty, and commitment to serving others. Former students frequently became friends. Some considered her more of a parent than a teacher, and to those friends she became a loving and giving wish-mom. Her life as mom and wife was Connie's spiritual center. She married Bob Bilyeu in 1964 and remained his loving companion and musical partner until her death of Covid-19 in the early morning hours of December 14th. They had two sons, Jody and Mark Bilyeu of Springfield, who followed in their parents' musical footsteps, with Mark founding the family bands Big Smith (of which Jody was a member) and the Creek Rocks with wife Cindy Woolf, among others. Connie and Bob's musical work endures not only through those with whom they shared their gifts, but in recordings they made with the early vocal group the Waymakers, CDs they made as a duet, and as guests on a Big Smith children's album. In addition to Bob, Jody, Mark, and Cindy, Connie is survived by former daughter-in-law Stacie Bilyeu and grandchildren Joel and Ruby Bilyeu, all of Springfield. Connie would have it said that no role in life made her happier than that of being her grandchildren's Mawmaw. Connie leaves one surviving brother, Richard Bilyeu. Connie leaves in mourning as well myriad nieces, nephews, and other relatives, not to mention a community of learning, faith, and music that she helped to build. She leaves that community saddened by her passing, naturally, but reminded, too, of how deeply they have been enriched by and are now able to rejoice in the life she shared. A private family graveside service will be held on Friday. In lieu of flowers, the family asks for donations to the Connie Bilyeu Vocal Music Scholarship at Kickapoo High School via the Foundation for Springfield Public Schools at supportsps.org/donate. The family will announce plans for a public celebration of life after the danger of the pandemic that took Connie's life has passed.
To plant memorial trees or send flowers to the family in memory of Connie Bilyeu, please visit our flower store.
---
Guestbook
A photo was added for Connie Bilyeu
Funeral Home Owner Feb 9 2021 12:00 AM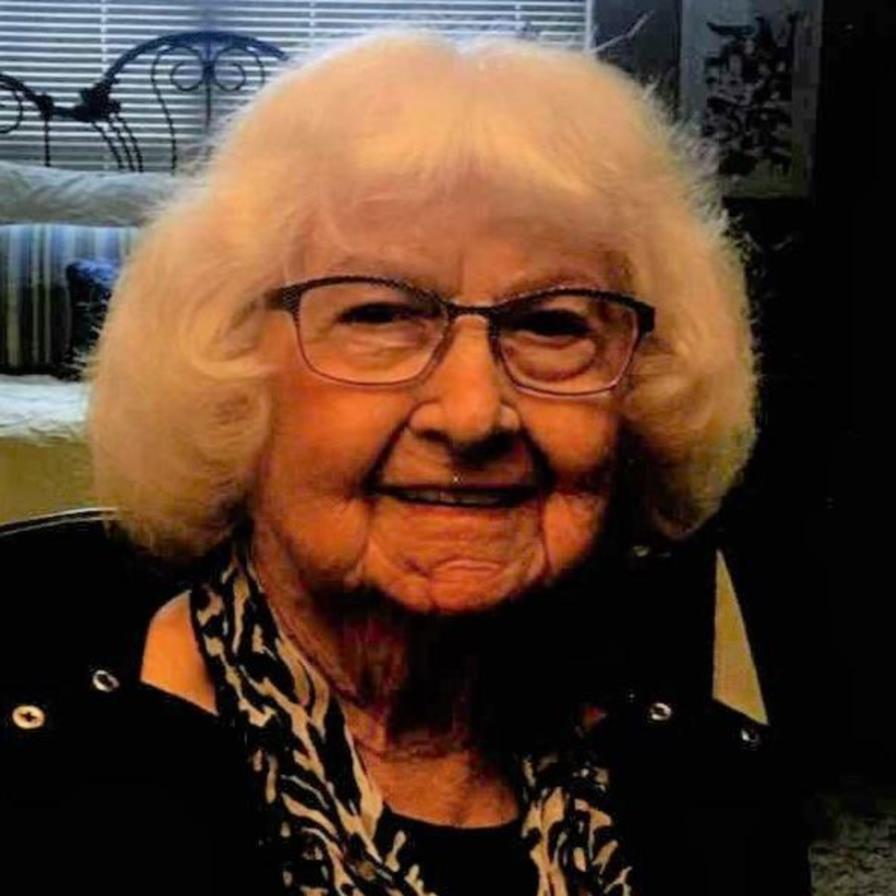 I loved the years I enjoyed playing the piano for the Waymakers. Connie was a mentor to me during that time. Even though I have lived apart from Connie for years, she was one of my dearest friends.
Carolyn Thomas Dec 21 2020 12:00 AM
Was sorry to hear of her passing. She was a member of a great family from Spokane. Our community was a better place because of them.
Ralph L Vest Dec 19 2020 12:00 AM
Sincere condolences to the entire family. You'll be in our thoughts and prayers. Although we did not know Connie here, we look forward to hearing her sing and play in Heaven, someday.
Loyd & Connie Todd Dec 16 2020 12:00 AM
We miss her very much and send our deepest sympathy in this tremendous loss. We wish you comfort and also rejoice to know we will be together again some bright morning. -Jeff, Megan and Ellie Rowe
Jeff, Megan & Ellie Rowe Dec 16 2020 12:00 AM
Ms. Bilyeu was my favorite teacher at Pipkin Junior High in 1967 through 1969. Please RIP.
Jim Spivy Dec 16 2020 12:00 AM
I was a student of Mrs. Bilyeu's at Kickapoo high school. She was a gifted choir director and taught me a lot about vocal performance. I was sorry to learn of her death.
Kelli Phillips Dec 15 2020 12:00 AM
LOVE, HUGS, and PRAYERS to all of the family. Connie was so gracious, loving and accepting. Her love made me feel like part of the family. She used her talent and wit to glorify God. She has touched and influenced countless others who were blessed to know her.
Becky Sawyer Dec 15 2020 12:00 AM
When my husband and I moved to Springfield, MO, we attended South Haven Baptist Church where Connie played the piano and sang often. She was very comfortable sharing her faith by song. Prayers of peace and comfort to the family for this loss.
Teresa Young Dec 15 2020 12:00 AM
When I think of Connie I remember what a talented pianist she was and how she always seemed to enjoy playing so much. I'm sure she's is heaven rejoicing right now! You all have been in my prayers. Love to you all Darla Linebaugh
Darla Dec 14 2020 12:00 AM
Show More Entries