Order Flowers now for guaranteed delivery before Cleta's visitation.
Cleta Allen
Cleta Allen, 82, of Seneca, MO (formerly of Chadwick, MO), passed away peacefully in the early morning hours of Nov. 23, 2020, to rejoice forever in the presence of Jesus Christ, her savior. She was resting beside her son at their residence in Seneca after a hard-fought battle with Multiple Myeloma, a painful and aggressive bone cancer which was diagnosed on Sept. 16, 2019. She fought courageously and with a grateful heart for the loving prayers and kind and constant support of her family and friends. Cleta was born April 14, 1938, in Chadwick to Charlie and Eula Mae Shipman. She accepted Jesus Christ as her savior at an early age, and she followed him faithfully and prayerfully throughout her life. She attended both the Chadwick Union Church and the First Pentecostal Church in Chadwick. She attended Chadwick High School and Southwest Missouri State University, and she worked for the University of Missouri Extension Center in Ozark, MO for 36 years, diligently serving the Christian County community. On Nov. 24, 1965, she and Clarence "Red" Allen were united in marriage. To this union an only son, Denny Lee Allen, was born. The apple of their eye! As one relative said lovingly and lightheartedly about Cleta, "God help anyone who gets between her and her cub." Cleta was preceded in death by her husband, Clarence in 2004, after 38 years of marriage. Also preceding her in death were her parents, Charlie and Eula Mae Shipman; a brother, Leo; a sister, Mary Ellen Neff; and other dearly loved aunts, uncles, cousins, nieces, and nephews. Survivors include a son, Denny Allen, Seneca, MO, two brothers, Paul Shipman, Klamath Falls, OR.; Farris Shipman and his wife, Wanda, Chadwick, MO; many nieces and nephews, great nieces and nephews, several cousins, and countless cherished friends. Cleta loved her family and friends. Her generosity and loving kindness were constant and tireless. She hosted family reunions and other gatherings for family and friends at which love, laughter, good times, and delicious food reigned. Her nieces and nephews remember riding in her car, going to McDonald's and shopping. The many country cooked meals, the gatherings at Swan Creek, the laugher, the warmth … they live in our hearts always. Cleta showed her profound love, kindness, and generosity not only during the good times, but also during the darkest days. She was a blessing to so many. The consummate caregiver, she cared for her husband and her parents, and her care extended to other family members - her sister, aunts, cousins-through many seriously challenging times and illnesses. During tough times or hospitalizations, Cleta was there as their advocate and caregiver. With these treasured memories, and with broken hearts, we say goodbye to Cleta. We will miss her kindness, gentleness, generosity, and love. We have been blessed to know a sensitive and loving soul who lived in and for her Christian faith. Cleta, she of gatherings and reunions, is now guest of honor at a reunion of beloved souls with their maker. We can only imagine. A funeral service will be held at 1:00 P.M., Friday, November 27, 2020 in Adams Funeral Home, Ozark, with Reverend Jerry Applegate and Reverend Darrell Mead officiating. Cremation will follow the funeral service. Visitation will be from noon to 1 P.M. immediately before the funeral in Adams Funeral Home, 504 W. Walnut, Ozark, MO 65721. In lieu of flowers, memorials would be appreciated to St. Jude Children's Research Hospital. https://www.stjude.org/donate/donate-to-st-jude.html The family thanks C.H. Chub O'Reilly Cancer Center, Mercy Hospital Oncology Floor, and Integrity Home Care & Hospice of Springfield and Joplin for their compassionate and professional care.
To plant memorial trees or send flowers to the family in memory of Cleta Allen, please visit our flower store.
---
Guestbook
A photo was added for Cleta Allen
Funeral Home Owner Feb 9 2021 12:00 AM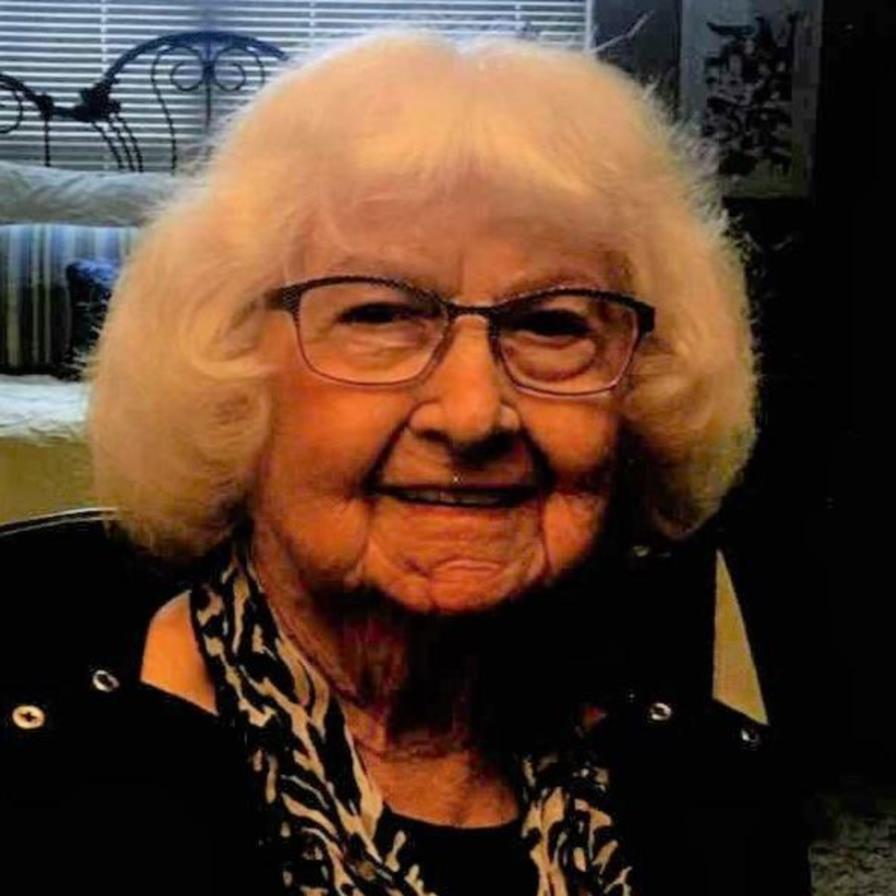 So Sorry to learn of your mother's death. What a beautiful lady she was and such a good friend to our family. The Proctor kids we always very close to the Shipman family. Loved them all. God Bless you and your family. Ollie Mae Long and Imogene Noel.
Ollie Mae Long Dec 5 2020 12:00 AM
Cleta always meant a lot to the Walker family. I will miss her. God bless you Denny for being a good son and caregiver.
Vergie Walker Abney Dec 3 2020 12:00 AM
Cleta was always so nice to me when I went into the Extension Office. She would let me play on the adding machine. Matthew DeCocq
Matthew DeCocq Nov 27 2020 12:00 AM
I want to share so many memories of my Mom, and I want to share in yours as well. She was such a caring and kind person; I know she made a difference in so many lives, mine most of all. I'm so grateful and proud to call Cleta Allen my Mother. I remember when I was little, and she would drop me off at my cousin Lorene's house before going to work. I would cry for her not to leave. She hated to have to leave me, too. Of course, a little while after she left, I was fine, having fun with my cousins and aunts-Lorene, Hazel, and Elsie-who took care of me. But by the end of the day, I was always watching and waiting for her to come pick me up. "Mommy is here! Mommy is here! I remember one day when Dad took me and a friend to Swan Creek to go swimming after school. My dad, Red, never got in much of a hurry to leave Swan Creek. Most of you probably know this. He and Mom loved it, like we all do. So, we swam and swam. Suddenly, Mom pulls up with a beautiful smile on her face carrying a cakepan full of pan-fried steaks and potatoes. The most delicious food I had ever tasted, right there on the banks of Swan Creek. Need I say more? If it was fun, she made it more so, with love. That was my Mom. I remember going to Blue Creek with all the Shipmans and the Neffs one summer when I was a boy. Mom was in charge of the watermelon, which she put in the cold water next to the huge bridge post. The sun was shining and the water so clear -- was shimmering over the rocks and reflecting on the underside of the bridge. Mom and I ate watermelon and skipped rocks, and later we all lay down to sleep under the starry night sky. I remember Mom smiling in the sun, and the taste of watermelon, and knowing how much I was loved. Christmas was always THE event for our little family. Putting up the tree, arranging ornaments, and setting up tiny nativity figurines were the first traditions on the list. Next, came the Parade of Gifts. You see, when I was little, Santa Claus never came to my house on Christmas morning to drop off presents. Instead, in the weeks leading up to Christmas, Santa's gifts would arrive on a nightly basis, delivered, Mom said, by Santa and his elves. Mom and I would sit on the couch together reading little Golden Books. I would ask her if she thought Santa or his elves would come. She said, "We'll have to wait and see. No sooner did she say it than there was a knock at the door. I would run to the door, open it, and discover presents on the doorstep. Mom would glow with happiness at my delight, and joyfully, we would put the gifts under the tree. It still makes me smile. I remember, when I was five or so, Mom loading me up in the car on a Saturday morning and taking me to see the Blue Angels. It was so exciting! She made a picnic lunch of her delicious fried chicken as we watched the Angels go through their thrilling maneuvers. Her awe matched mine. Smiling, eating fried chicken with me, looking up to see Blue Angels race across the sky: It was a perfect day. And that was Mom's talent. She knew how to make perfect days; how to have fun; how to make those around her feel happy and loved. I have so many precious memories of my mother's love and kindness and humor and strength, and my heart is broken to lose her. But I am also so grateful, and so blessed, to be her son, and to have had this last year to let her know that. Love you forever Mom, Denny
Denny Allen Nov 27 2020 12:00 AM
Oh Johnnye, Thanks for your kind words. Mom and I spoke of you and Gene often and love your visits. We missed you. Please give me a call when you make it back to Missouri. Lovingly, Denny
Denny Allen Nov 27 2020 12:00 AM
Mat, Thanks so much for sharing that with me. That was my Mom when it came to kids. Also, please know that I think of you, your sisters, and your wonderful Mother and Father often. I had so many great times with you and your family. Roberta was a wonderfully kind woman who was always so encouraging and positive to me and my Mom, and many others, I'm sure. Thanks again, Denny
Denny Allen Nov 27 2020 12:00 AM
Debbie, Thank you so much for lighting a candle in memory of my wonderful mother. Thanks for calling, too. It mean so much.
Denny Allen Nov 27 2020 12:00 AM
Love you, cousin! Thanks so much for the beautiful words and kind support. My life always been so much brighter with the love of my cousin.
Denny Allen Nov 27 2020 12:00 AM
To Denny - What a great lady. Gene n I think of you guys often. We are so sorry for your loss. But she has no pain now. May God bless you for taking such good care of your mom.
Johnnye Jenkins Nov 26 2020 12:00 AM
Show More Entries