Order Flowers now for guaranteed delivery before Claude's visitation.
Claude Wayne "Corky"? Meadows
Claude Wayne "Corky" Meadows, 71 of Nixa, formerly of Bloomington, Illinois passed away Saturday (June 13, 2020) at his home in Nixa, Missouri. He was born July 17, 1948, in Ripley, WV, to Claude and Lillie Meadows. Corky is survived by his loving wife of 24 years, Michele; his 2 sons, John (Stephanie) Meadows, Kirkwood, Missouri and Christopher (Andrea) Meadows, McKinney, Texas, from his previous wife, Karen Schwaab; stepchildren, Chris (Anastasia) Stoops, Mahomet, Illinois and Brandy (Dan) Miklusicak, Bloomington, Illinois; grandchildren, Olivia & Cooper Meadows, Connor Meadows, Yeva & Ivan Stoops, and Julia Miklusicak. He is also survived by his nephews and niece: David Skeen (wife Diana), of Stafford, VA, Doug Skeen (wife Pam) of Evans, WV, Danny Skeen of Ripley, WV and Donna Kay Skeen of Ripley, WV. He was preceded in death by his parents and two older siblings, Mary Louise Skeen and Bud Meadows. Corky graduated from Ripley High School, West Virginia in 1966 and has loving memories of the years there as well as the reunions later. He graduated from Marshall University in Huntington, WV in 1970 with a Bachelor of Business Administration. Upon graduation, Corky started his lifelong career with State Farm Insurance Co in Frederick, Maryland as an Administrative and Technical Trainee for the Fire Company. Later he transferred to the corporate office in Bloomington, IL where he made contributions across the company including Accounting, Learning and Development, Human Resources, and Creative Services. He retired in March 2011, after 41 years, as an Assistant Vice-President of the Creative Services department. Corky enjoyed working with people throughout the organization, serving as a mentor and collaborator to help others reach their goals and also making lifelong friends. Most of all, he was incredibly proud and grateful for his years working in the Creative Services department with such a wide-range of truly talented individuals. One of his many accomplishments in Creative Services was when his team, and he as Executive Producer , were awarded a Chicago Midwest Emmy Award for Outstanding Achievement for Informational Programming of a single public affairs program in 2001. He thoroughly enjoyed time with his children, stepchildren and grandchildren. He will always be remembered and forever missed. In lieu of flowers, memorial contributions can be made to: http://rescueonespringfield.com/ (non profit to rescue and help animals) or http://www.leastofthesefoodpantry.org/ (provides food for those in need in Christian County) Private service and Celebration of Life will be held at a later date. Arrangements are under direction of Adams Funeral Home, Nixa.
To plant memorial trees or send flowers to the family in memory of Claude Meadows, please visit our flower store.
---
Guestbook
A photo was added for Claude Wayne "Corky"? Meadows
Funeral Home Owner Feb 9 2021 12:00 AM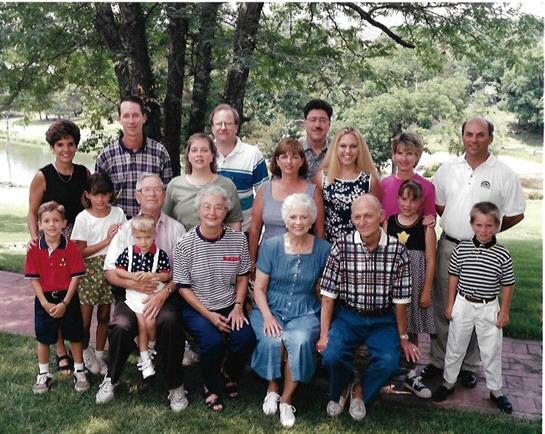 I know the official title of this gathering is a celebration of life in honor of Corky. I also see it as a celebration of love, True Love, the kind some people say in wedding vows, .... in sickness and in health, .... but not just every couple comes close to showing the kind of love Corky and Michele showed each other and so many people throughout their entire marriage. I think it is safe to say that few people would have lived as long as Corky given all the medical challenges, unless they had the incredible love and support, and sometimes Bulldog like doctoring skills, as well as Hospital oversight of head-nurse abilities, that Michele has. And don't forget her great skills as a cook to go along with all of that! Corky and Michele welcomed me into their home about 15 years ago for Christmas dinner because I was kinda on my own here in Bloomington, Illinois. Of course, I had already met Brandy and she invited me, saying this does not mean anything, this is just so you can have a good dinner on Christmas Day ) Over the years, I had the honor and pleasure of having some pretty significant conversations about business and people and life with Corky, and he always encouraged me to go for the next thing, especially when it comes to all the things I am doing in Corporate America with teaching and coaching companies how to apply new agile and lean ways of working in today's highly competitive and unpredictable marketplace. I came to realize that Corky actually embodied many of the values and principles that focus on empowering individuals, building great teams, and doing things with high quality and adding value we now teach and it seems that he just came by it naturally. I had the honor of being at his retirement ceremony has he finished State Farm, a distinguished career, reaching AVP level and more importantly, getting to observe all the heartfelt handshakes and hugs and the long line just waiting to get to say congratulations and well wishes to him. Corky almost looked a little uncomfortable with so much attention, because it was never really about him. I will truly miss the chance to sit and talk with him about these things and more. The world has lost some light now that he is gone.
Dan Mikllusicak Jul 6 2020 12:00 AM
A candle was lit in memory of Claude Meadows
Dan Mikllusicak Jul 6 2020 12:00 AM
I worked for Corky in Human Resources at the State Farm CHQ in Bloomington, IL having transfered from WV Auto Claims. He was a good friend, a great mentor and great person to work for as well as being a great management developer. Blessings and condolences to his family. Bob Gallagher
Bob Gallagher Jul 1 2020 12:00 AM
I first met Corky when he taught a class I was taking. He was likeable, down-to-earth, and funny. An extremely easy guy to like and respect. Then a few years later, he married my cousin, Miki. That's when I got to know him much better and learned what a big heart he had in addition to his other qualities. I saw that aspect of him when he and Miki took her father into their home and carried for him his last few years. Corky did things for Uncle Glen that not many sons-in-law would do. Miki and Corky also did things with my Mom - took her out to lunch, took her to their home for lunch, called her, and sent her cards. She really enjoyed all of that. Much of the time, Corky was dealing with pain, too! Even though I didn't see Corky that frequently, whenever I did, he made quite an impression. He was one of my role models and I will miss him.
Tom Fry Jun 24 2020 12:00 AM
We met 48 years ago in Frederick, Maryland and even though we only worked together a couple of years that time established a lifelong Friendship. Corky and I had long careers with State Farm; but, the time we worked together in Personnel (before HR) was about "as good as it gets. We accomplished a lot and definitely had Fun. He always had an interest and cared about our children. Son Rick really enjoyed Corky helping him build a Go Cart. He and I still talk about that neat experience. Also, have fond memories of their visit with us in Austin in 1977. Boating, trips to San Antonio and Laredo, and seeing the 1st Star Wars movie ( the day Elvis died). On many of my trips to Bloomington, I often stayed at the Meadow's home instead of a hotel giving us opportunities to maintain our friendship. It was a sad day when he called about his Multiple Myeloma diagnosis. With Michelle's very strong support and his strong character, they were able to battle this dreaded disease for a longtime. Rest in Peace Corky Meadows - a person of great character and a friend to many. John Martin
John Martin Jun 23 2020 12:00 AM
An outstanding man with lots of respect and love from everyone who knew him.
Deloris Skeen Jun 21 2020 12:00 AM
I worked for Corky in HR during my time at Corporate. I learned so much from him and will forever be grateful for all of the help and support he gave me. Rest in Peace Corky. You were loved and respected by many. Mary Holman
Mary Holman Jun 19 2020 12:00 AM
I only met Corky and Michele a few months ago, however I was blessed to get to know Corky. He shared his early years, how much he admired, respected and loved his Mom and Dad, and missed them so. His teen years taking risks and hit ridding!! He told of how much he loved his boys, how it hurt him for his boys to have to deal with the divorce of their parents. He was proud of putting himself thru college and working for the same top corporation for over forty years. I saw his face light up as he told me of seeing this beautiful lady in the audience. He said he knew this lady was going to be in his life. He knew he was going to make her his wife! He talked of how much he loves and adores Michele, he couldn't ask for a better wife! He told me about her twins, how he was proud and loved ALL of his family! I feel blessed beyond measure to know Corky and be able to call him my friend. I will see you on the other side my friend!
Sharicia (Shari) Roberts Jun 19 2020 12:00 AM
I worked with Corky for several years in Bloomington, IL. He was so down to earth about people and everyday events. He cared about people as individuals and how they were doing. He could be tough and kind at same time. Wonderful to be around. Judy McCauley
Judy McCauley Jun 19 2020 12:00 AM
Show More Entries