Order Flowers now for guaranteed delivery before Bobbie's visitation.
Bobbie Roberts
Roberta "Bobbie" Roberts, age 86, of Springfield, passed away Sunday, June 14, 2020. She was born January 12, 1934, the daughter of Fred and Agnes (Workman) Dye. Bobbie was baptized at the age of 12 and became a member of Sparta Baptist Church, later transferring her membership to Second Baptist Church in Springfield. On October 3, 1948 she and Ivan "Pete" Roberts were united in marriage. During her working career Bobbie supervised others and was always lovingly thought of by her co-workers. She was called "Mom" by many. She had worked at Producer's Produce, Zenith, Royal-McBee, and General Electric in Springfield. Bobbie never met a stranger and was always full of love and laughter. "Life is short, eat dessert first" was a saying of hers, and she was ready to go anywhere whenever asked. Bobbie's family meant the world to her. She loved each one and delighted in visits from grandchildren and great-grandchildren. Bobbie will be missed by each one. They can now celebrate Bobbie's beautiful voice as she sings with the angels. Survivors include: Two daughters and their husbands, Paula and Dale Phillips of Springfield, and Debbie and Nick Fax of Springfield; grandchildren, Brad Phillips, Lance Phillips, Jason Phillips and wife Shawna; Austin Fax and wife Elizabeth, Taylor Fax and boyfriend Jayden Kensinger; great-grandchildren, Jenna and Cale Phillips and Noah Fax; a daughter-in-law Jackie Roberts; and many friends she held so dear. Preceding Bobbie in death were her husband Pete in 2015, her son Larry Roberts, a sister Tonya Dye and her parents. The family would like to extend a thank you to BirchPoint Health and Rehab, Hospice Compassus, and her home heath care givers for the wonderful loving care given to Bobbie. Visitation will be from 9:00 - 10:00 AM Thursday, June 18, in Adams Funeral Home, Ozark. A funeral service will follow at 10:00 AM in the funeral home. Burial will be in Roberts Cemetery, Sparta. Memorial contributions may be made in Bobbie's name to Second Baptist Church for the benefit of Victory Garden. At 10:00 A.M., Thursday, June 18, the funeral will be available for online viewing through Facebook Live on the Adams Funeral Home Facebook page: https://m.facebook.com/AdamsFuneralHomes/?tsid=0.23197608803472503&source=result https://facebook.com/events/s/bobbie-roberts-funeral-service/318744569120563/?ti=icl
To plant memorial trees or send flowers to the family in memory of Bobbie Roberts, please visit our flower store.
---
Guestbook
A photo was added for Bobbie Roberts
Funeral Home Owner Feb 9 2021 12:00 AM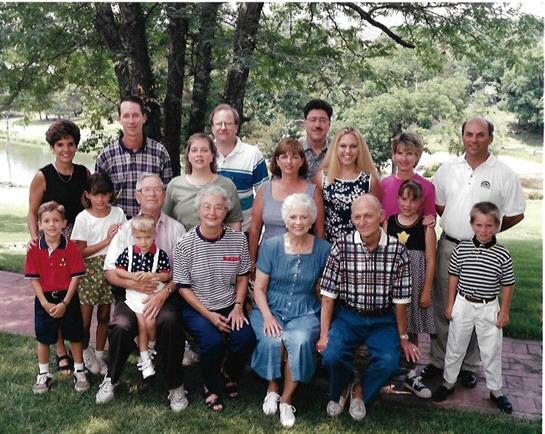 Deb and Nick, Tammy and I are greatly sorry for you loss. BR and Tammy
Brian Randall Jun 18 2020 12:00 AM
She was my supervisor for many years at GE. I loved her dearly
Linda Ramsey Jun 18 2020 12:00 AM
My heart is sadden, but also filled with joy knowing that Bobbie is in heaven and in no pain. Bobbie was a mom to many of us girls that ran around together in high school. So enjoyed visiting and being around her. Sending my prayers and thoughts to the family. In Christ, Sheila Eubanks & family
Sheila Eubanks Jun 17 2020 12:00 AM
Sorry to hear of the loss of Bobbie. She was an awesome lady. Always kind, smiling, and ready for a hug. A great person to know. Prayers to the family from Mark and Zetta Graves
Zetta Jun 17 2020 12:00 AM
Bobbie was the best supervisor I could ever hope to work with. She was the kindest person in the world. She is definitely up there with the angels. My time with her was great a G.E., Always a greeting of how're you doin kid. Many great memories.
Joe D Marshall Jun 16 2020 12:00 AM
God knew what He was doing when He guided us to the pew in front of Bobbie and her group of widow friends at Second Baptist. Oh, how we enjoyed lively conversations about children and grandchildren, fashion, decorating, and food, as well as occasional words of wisdom. And she kept us all on key (mostly) with her lovely singing. Bobbie, we obviously didn't solve the world's problems, but you don't have to worry with that, now. You made our world a nicer place. Sorry we can't be there in person to celebrate your life. Delano and Carolyn Stewart
Carolyn Stewart Jun 16 2020 12:00 AM
A candle was lit in memory of Bobbie Roberts
Carolyn Stewart Jun 16 2020 12:00 AM
Bobbie's love of God and family shined through in everything that she did. She was a beautiful example of grace and joy, and she will live on in those whose lives she touched. With prayers and sympathy, Cairene Burks (Roberts)
Cairene J Burks Jun 16 2020 12:00 AM
A candle was lit in memory of Bobbie Roberts
Cairene J Burks Jun 16 2020 12:00 AM
Show More Entries