Order Flowers now for guaranteed delivery before Betty's visitation.
Betty Lou Holstein
Betty Lou Holstein, age 87 of Nixa, went to her heavenly home on Friday, June 12, 2020. She was born April 25, 1933 in Highlandville, the daughter of Jacob and Ola (Wolf) Davis. Betty was a lifelong resident of Christian County. Betty was a proud and faithful member of Finley River Cowboy Church. She enjoyed going out to breakfast on Tuesdays with the rowdy NLA group, lunch with church friends and family at Double E Cafe, and Friday night dinners at Gateway cafe. She loved spending time outdoors with friends and family, and walking around visiting her neighbors - preferably barefoot. Anyone who knows her, knows that she was full of spunk and had lots of fun everywhere she went. She loved her family with all her heart, and gave until she had nothing left to give. She left a note that said, "My prayers, my love, my blessings are with you all. I love you all forever, till we meet again". Survivors include: son in law, Steve Russell; daughter in law, Sherry Holstein; grandchildren, Shannon Kleier and her husband David, with their children, Dillon and Lori; Brandon Stewart and his wife Rachel, with their children, Cody and Hayden; Chad Stewart and his wife Sarah, with their children Jax and Ava; Jennie Holstein; Holden Holstein; a step-grandson Chris Russell, with his children Kennadi and Maci; a step-granddaughter Kari Russell and her partner James Meador, with their children Sydney and Liam; a stepdaughter Sandra Looney, with her children, Robin Lemaster, Scott Witt, Allen Witt, Lori Steele and Marty Witt; and many nieces and nephews and close friends and family. Betty was preceded in death by her parents, Jake and Ola Davis; her husband, Holland Holstein; her son, Bill Holstein; her daughter Kaye Russell: her brother, Sam Davis; her sister, Jo Jones; and her brother, Frank Davis. A graveside service will be held at 11:00 A.M., Tuesday, June 16, 2020 at Highlandville Cemetery, under direction of Adams Funeral Home, Nixa, with Pastor Terry Kleier officiating, with music by The Baker Family. In lieu of flowers, the family requests memorial donations be made to St. Jude's Children's Hospital.
To plant memorial trees or send flowers to the family in memory of Betty Holstein, please visit our flower store.
---
Guestbook
A photo was added for Betty Lou Holstein
Funeral Home Owner Feb 9 2021 12:00 AM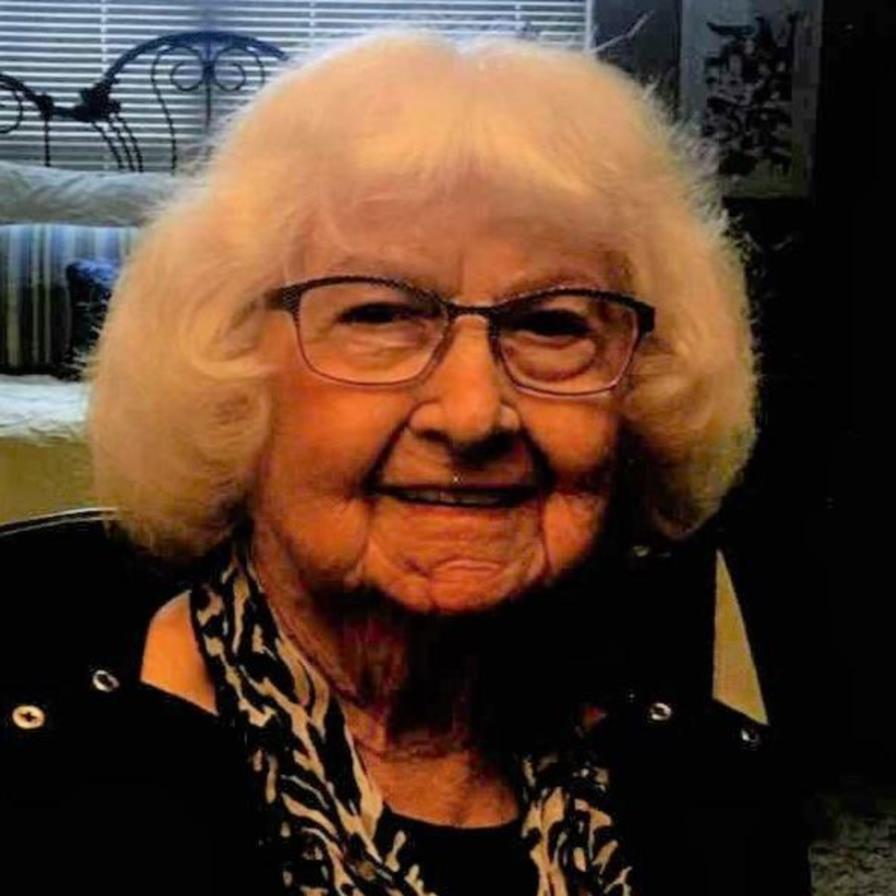 Betty was a great person. My children loved going to her house. She was always so happy. We used to have a lot of fun when we went to Bettys and Hollands house. Will miss her. love, Saundra
saundra Looney Jun 14 2020 12:00 AM
Grandma Betty was such a sweet and loving lady. She loved her family very much. I can remember staying with her and grandpa and Uncle Bill and having the best times. Grandma and grandpa always wanted me to try coffee when we would sit around the kitchen table. Using the had crank washing machine and playing in the yard for hours. They would give us a nickel and let us walk to the old gas station to buy a soda. RIP Grandma you have earned our Halo. Love you, Robin
Robin Michelle LeMaster Jun 13 2020 12:00 AM
There are no words on earth to truly describe Betty. A true friend, a smile when you needed it most. She will be missed by me and all my family. Cari Whitmire
Cari Smith Whitmire Jun 13 2020 12:00 AM