Order Flowers now for guaranteed delivery before Anderson's visitation.
Anderson (Andy) Wesley Howerton
Anderson Wesley Howerton, also known as "Andy," "Sonny Boy," "A.W.," and "Grandpa," to his grandkids as "Papa Andy," went home to be with the Lord on Wednesday, June 10, 2020. He lived an active, long, and full life but struggling with heart disease and Parkinson's in his later years. Andy was born in a one room log cabin on October 3, 1932. He grew up on a small dairy farm in Northwest Arkansas near Berryville milking, hunting, trapping, and shearing sheep. He left the farm at 18 years old to serve in the Army in Pennsylvania at a nuclear missile unit, protecting the homeland during the Korean War. Andy was united in marriage to Marilyn Swor on August 23, 1958 in Green Forest, Arkansas. He attended Southern Illinois University, graduating with a degree in Science and Technology, with an emphasis in horticulture in 1966. While attending college he worked full-time during night shift for 11 years at McDonnell Douglas Aircraft in St. Louis as a quality assurance supervisor. His family of six moved to Nixa, Missouri during the winter of 1967-68 where they purchased and renovated the old McConnell School House. Andy and Marilyn raised four girls on the small farm which had cats, dogs, wild rabbits, chickens, goats, calves, pigs, horses, a small orchard, a produce garden, and an AKC kennel. Andy took great pride in building a new home for his wife Marilyn and himself after the kids grew up and resettled there in 1988. He loved being outdoors attending to his many projects and had a special gift for planting and nurturing trees and flowers. Andy worked for Triple F Feeds as a salesman before landing his position as a design engineer at DAYCO, in Springfield, Missouri, in November of 1968, where he worked for over 30 years until retirement in 1999 as the Lead Design Engineer. Over the years, Andy had 22 U.S. patents for various v-belts with applications in lawn mowers, washing machines, excelling in his specialty area in agricultural belts. He played a major role in development and application of drives and belts that enabled agricultural manufacturers to increase machine capacities and productivity. His main accounts were with John Deere and International Harvester, which required frequent travel to job sites for research. Andy loved restoring antique and classic cars. Over the years he restored several of which he entered into car shows, and four of which were 1960's Mustangs for his teenage daughters. Some of Andy's favorites were Packards with at least one from each decade of production including a safari wagon, which is on display at the Route 66 Museum in Springfield, MO, and a 1950 Rolls Royce. Andy was also a huge sports fan, especially when it came to Cardinals' baseball. His love for the game drew him to coach and play on teams from Calvary Bible Church in slow pitch baseball leagues in the 1970's and 80's. Andy attended Calvary Bible Church of Nixa, Missouri where he was a deacon for several years, helping to oversee expansion of the church facilities. He was preceded in death by his parents, Basil and Maye Howerton, one infant sister, Charlene Howerton, and three brothers-in-law: Norman Marshall, Gerald McClelland, and Theo Jackson. Andy was blessed with many friends and family. He took great pride in spending time with and spoiling his grandchildren. Survivors include: His wife, Marilyn; four daughters and their nine children: Kathy and husband Kenny Doublin (Rebekah and husband David Cole, and Joshua Doublin and wife Sarah), Dolores Norton (Thomas Norton and wife Martha, and Andy Norton), Theresa and husband Roger Rekate, (Jonathan Graif and wife Charity, Cris Graif, and Makenzie Rekate), and Jackie Shalla (Heather Murray and husband Justin, and Jordan Shalla); seven great-grandchildren: Isabella, Peter, and Evelyn Cole, Marian Blossom and Thomas Charles Norton, Heidi and Kent Murray, and four great-step-grandchildren: Lille and Hayes Porter, Levi and Luke Matthews; three sisters: Madeline Jackson, Oleta McClelland, and Nora Marshall; several nieces and nephews; and extended family and friends Lance Shenberger, Rory Shalla, Matt Graif, and Tom Norton; step-granddaughters: Ashley and husband Tyler Porter, and Alison and husband Nick Matthews, and many other relatives and caring friends. A visitation will be held from 5:00 - 7:00 p.m. Wednesday, June 17, 2020 at Adams Funeral Home, Nixa, MO. Funeral Service will be at 11:00 a.m. Thursday, June 18, 2020 at Adams Funeral Home, Nixa with burial to follow at McConnell-Bledsoe Cemetery, Nixa, Mo. A pictorial video may be seen at the following link. https://youtu.be/knZe8gAaotY Arrangements under the direction of Adams Funeral Home, Nixa, MO.
To plant memorial trees or send flowers to the family in memory of Anderson Howerton, please visit our flower store.
---
Guestbook
A photo was added for Anderson (Andy) Wesley Howerton
Funeral Home Owner Feb 9 2021 12:00 AM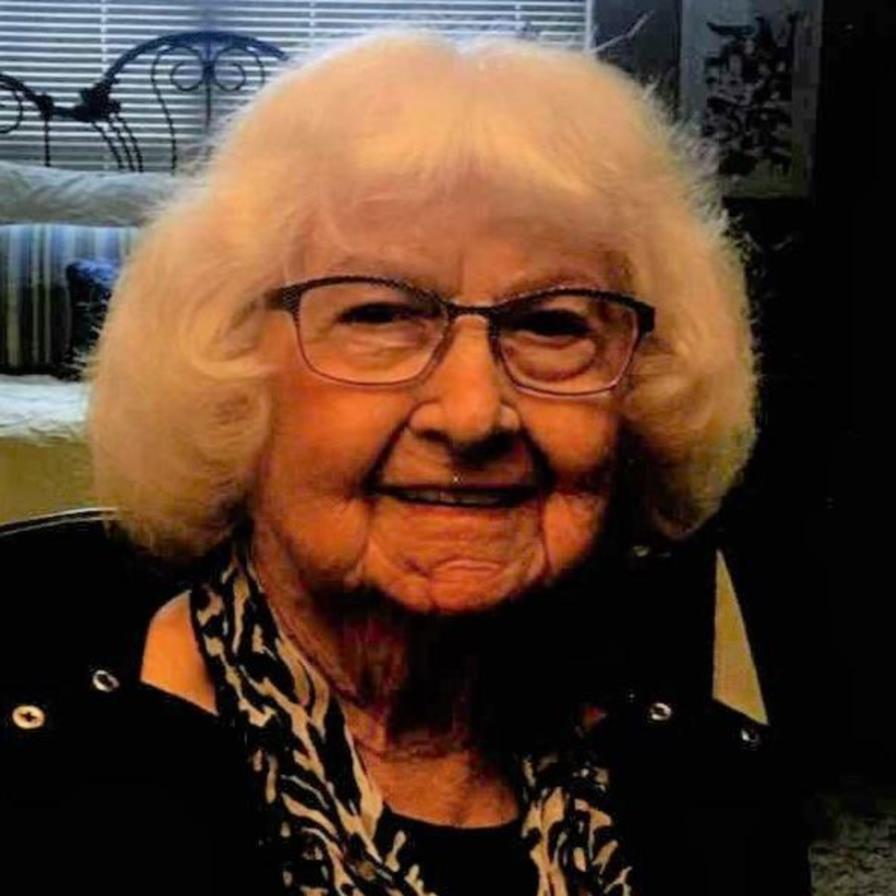 My deepest of condolences. May God sustain all of you during this time of great loss.
Mary Badiny Jun 16 2020 12:00 AM
I always admired his many beautiful flowers that he grew and especially the cox comb that he grew along the fence line. Him and his wife Raised four wonderful daughters. Rest in peace
Debra Newberry Jun 12 2020 12:00 AM
A candle was lit in memory of Anderson Howerton
Debra Newberry Jun 12 2020 12:00 AM
We have not seen Andy in several years since moving away from Nixa. He certainly always treated us very well. We enjoyed talking with him on a number of subjects. A very fine and pleasant guy to be around. He will be sorely missed. Les & Peggy Wilson
Les Wilson Jun 12 2020 12:00 AM