Order Flowers now for guaranteed delivery before Esta's visitation.
Esta Moore
Esta Moore, age 85, of Sparta, Missouri, passed away December 24, 2014. She was born March 20, 1929 in Springfield, Missouri, the daughter of Henry H. and Osta (Johns) Hagerty. Esta was a kind and generous lady who supported and cared for her family. She was an animal lover with a big heart. In her younger days, she was adventurous and loved to travel and dance. She had many friends in life. She was a free spirit and lived a wholesome and full life. Survivors include; her eight grandchildren, 25 great-grandchildren, several great-great grandchildren and many nieces, nephews and friends. A memorial visitation will be held from 1:00 P.M. - 4:00 P.M. Friday, January 2, 2015 in Adams Funeral Home, Ozark with cremation to follow under the care of Adams Funeral Home.
To plant memorial trees or send flowers to the family in memory of Esta Moore, please visit our flower store.
---
Guestbook
A photo was added for Esta Moore
Funeral Home Owner Feb 9 2021 12:00 AM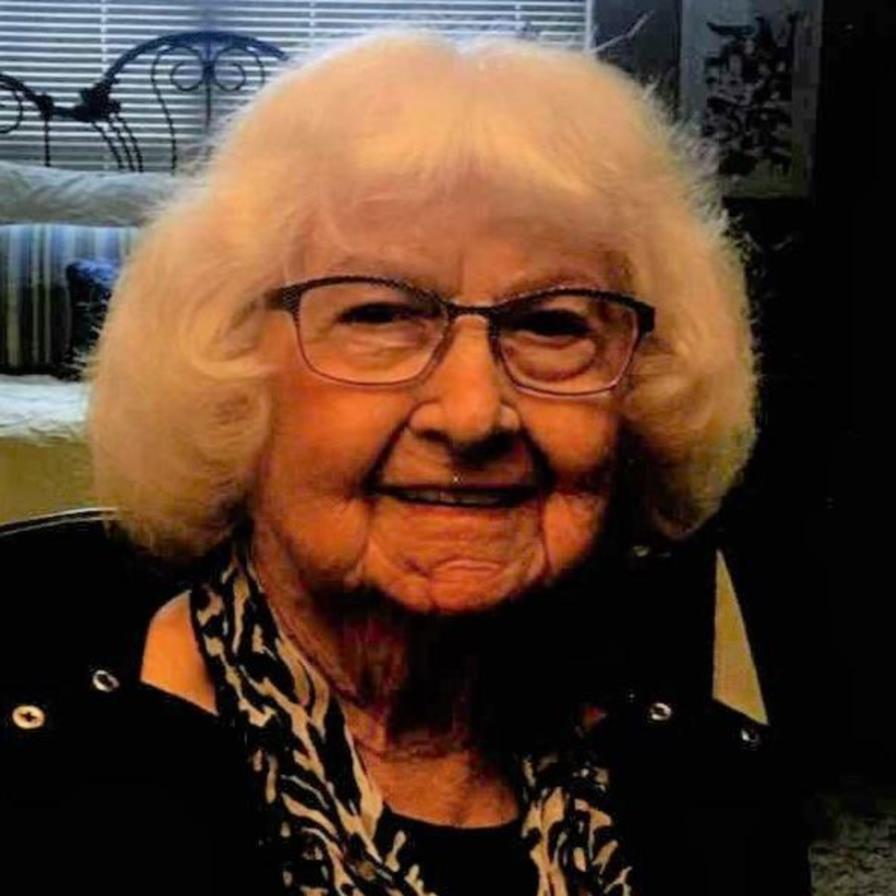 Now I see where my kids got it from! I am so surprised she didn't enjoy the kids as much as I thought ?
Trish Mullens Dec 31 2014 12:00 AM
I remember once when Tammy and Trish were toddlers: Esta and I were on the phone talking. Suddenly, Esta shouted "Oh, my gosh! I gotta go! One's up on the counter getting into the cupboards, and the other one's on the kitchen table, pouring out all the salt!" Lol! She was quite a woman, raising twins is always a handful! BUT, she wouldn't have traded it for the world! She loved, loved, loved them! Blessings have been poured out to her in countless ways! A woman with a mighty big heart! <3
Emmale Judycki Dec 31 2014 12:00 AM
You are such a dear friend. Thank you!
Trish Mullens Dec 31 2014 12:00 AM
Thank you very much for caring and commenting (Esta's granddaughter )
Trish Mullens Dec 31 2014 12:00 AM
We are so sorry for your loss. Della Simpson and I (Maxine Arms Hoexter) daughters of Claude and Beulah (Givens)Arms wish we could be there but our health keeps us from coming. We have missed Aunt Esta at the Givens Reunion the last few years. Our best to all Aunt Esta's Family.
Maxine Hoexter Dec 30 2014 12:00 AM
Esta was a fun loving person who always smiled and laughed. She was my aunt and I loved her I am so sorry for your loss. Vicky Givens
Vicky Givens Dec 30 2014 12:00 AM
Everyone loved those long summer days at the creek. Mom (Esta) would spend the day cooking and we would stay all day until dark playing. When spring came each year, and the Missouri snow melted, Tammy and I would begin to beg to go swimming. It was our favorite part of summer. While mom stayed with me, we talked over those times and those friends and family members, the sunlight and fun, and she smiled with the enjoyment of the memory. I am glad we all had those times. In my memories of childhood with her it's nearly always summertime. ?
Trish Mullens Dec 30 2014 12:00 AM
Granny (Esta Moore) was an amazing cook and it was something that she dearly loved to do. She put her heart into meals and dishes she prepared and that is a memory that is forever in my mind about her. There was always food! Good food! Brown beans and biscuits were always my favorite. I can see her now- sharing her homemade hot sauce that both she and my mother (Jean Moore) loved! The hotter the better! I can see her standing in that kitchen cooking ....and working. She and my late grandfather (Leon Moore) would give you anything they had and if they didn't have what you needed, they would find a way to help you get it. This picture is how I remember seeing my grandmother (although a little older here). I can hear her call me - Lorrianne! She never called me Lorri - it was always Lorrianne. She had a good laugh...and always a pot of coffee! There was rarely ever an empty percolator in her house and, if there was - she would tell me to go make some coffee if I wanted it. I drank many a cup of coffee at her home. The door was always open.....we were never made to feel unwelcome or a bother .....for any reason. Granny may you dance till we all come home........laugh....and keep the coffee on! Say hello to mom for me!! I'll be there soon!! Love, Lorrianne!
Lorrianne Westbrook Dec 30 2014 12:00 AM
Sent a gift in memory of Esta Moore
Sheila Fellows Eibert Dec 30 2014 12:00 AM
Show More Entries