Order Flowers now for guaranteed delivery before Cleva's visitation.
Cleva Middleton
Cleva B. Middleton, 92, formerly of Nixa passed away Monday morning, February 18, 2019. She was born on November 13, 1926 in Clever, the daughter of Claude C. and Bessie E. (Jones) Compton. She married Leo Middleton on May 6, 1946. He preceded her in death. She was also preceded in death by five brothers and one sister. Surviving are: two sons, Robert Leo (Julie) Middleton, and Jim (Ronda) Middleton; three daughters, Katherine (John M.) Davis, Janice (Terry) Kendrick, and Marlene (Gianni Donati) Middleton; twelve grandchildren, John C. (Traci) Davis, Kelly (Darren) Garrison, Lisa (Bill) Odom, Rob (Tom, deceased) Middleton, Jessie (Penny) Middleton, Emily (Hank) Swank, Dan (Brittni) Kendrick, Jamie (Chris) Campagnola, Jason (Alexandra) Edwards, Aaron (Kellie) Larson, James Middleton, and Jared Middleton; twenty-seven great-grandchildren; one great-great-grandson; one brother, Willie Compton; numerous nieces and nephews; and a special family friend, Kim Dynes. Cleva worked as a high school cafeteria cook for 20 years, and has been regarded as "the best bread roll baker in all of Missouri." Work, Service, Love The detailing of facts is important for future researchers but a person's life is so much more. We want you to better understand our mom. Cleva was raised knowing how to work hard and long which was a necessity for survival on a farm. She married Leo Middleton after he returned from fighting in the World War II European campaign in 1946. She and Leo resided on a farm in and around Jamesville, Missouri where they raised five children. Beside all of her household chores she gardened to provide year round food for the family. She milked the dairy cows, tended the pigs and chickens also as a means to provide for her family. Cleva took care and provided transportation for her in laws. She did all of the laundry for two families with the aid of a ringer type washer. During the summer months when the well went dry, Cleva would haul water in metal milk cans from her in laws well. She never complained about how hard her life and her work was. She worked from sun up starting her day in the milk barn with Leo and through out the day tending the garden, picking and canning the vegetables, cleaning, sewing dresses for her daughters, cooking three meals a day and always baking daily to provide for her family. Her day ended well after sunset. As her children became older, she got a second job. She worked as head cook for the Nixa School District for twenty-five years and after retirement, while living in Nixa she continued to work at various jobs outside the house. She was busy even when sitting. She always had some needlework in her lap. She sewed quilts, embroidered, knitted and crocheted. She was never quiet until her later years when she became incapacitated due to Parkinson's disease. She was cared for lovingly for four year in her home by her five children and care-givers. One special care person, Kim Dynes, became the 'fourth sister' due to the love and compassion she shared with Cleva and the family. Many memories were often shared with and by Cleva as her family and friends gathered on the front porch at her Bennett Street house. No one could turn a dull workday into an event like Cleva, and the many children and grandchildren always helped out. Whether it was a workday to paint the house, pick and can green beans or work in the garden, her children were always there to add an extra set of hands because we all remember her saying "many hands make quick work." She loved to bake and her cinnamon rolls were legendary and her pies outstanding. Food was an important part of her life and it was probably because she knew what it meant to be hungry as a child. She was known to say "there were times when all we had to eat was an old, cold biscuit for lunch." As a result she always had room for one more person at the dining table. This generosity of food was also reflected in her faithful service and loving care she provided for family members in their failing days. She took care of her brother Roy and his wife Gracie allowing them to live out their lives in their home. While living in Jamesville, Cleva was a member of Jamesville Missionary Baptist Church where she was the song leader for many years. She loved to sing and listen to gospel and blue grass music and in her last years living at Ozark Riverview Manor her daughters would sing to her and she would sometimes join in still being able to sing on key. At the time of her passing, she was a member of Hopedale Baptist Church. Cleva's last years were lived at Ozark Riverview Manor where she received care from so many wonderful people. Her daughters, Janice and Kathy daily visits not only benefited their mom but you would often see both daughters helping other residents with some small task or a word of encouragement. Thus, Cleva's values of work, love and compassion live on in her children, grandchildren and great-grandchildren. We hope you now see what we have known all of our life; Mom was a 'good and faithful servant' to her family, community and her Lord. A funeral will be held for Cleva at 3:00 pm on Saturday, February 23, 2019 in Adams Funeral Home, Nixa, with Pastor Terry Kendrick officiating. Friends and relatives are invited to a visitation with the family from 2-3 pm prior to the service in the funeral home. Burial will be held in McConnell-Bledsoe Cemetery following the service. In lieu of flowers, memorial donations in Cleva's honor may be made to Autism Speaks and Least of These Food Pantry.
To plant memorial trees or send flowers to the family in memory of Cleva Middleton, please visit our flower store.
---
Guestbook
A photo was added for Cleva Middleton
Funeral Home Owner Feb 9 2021 12:00 AM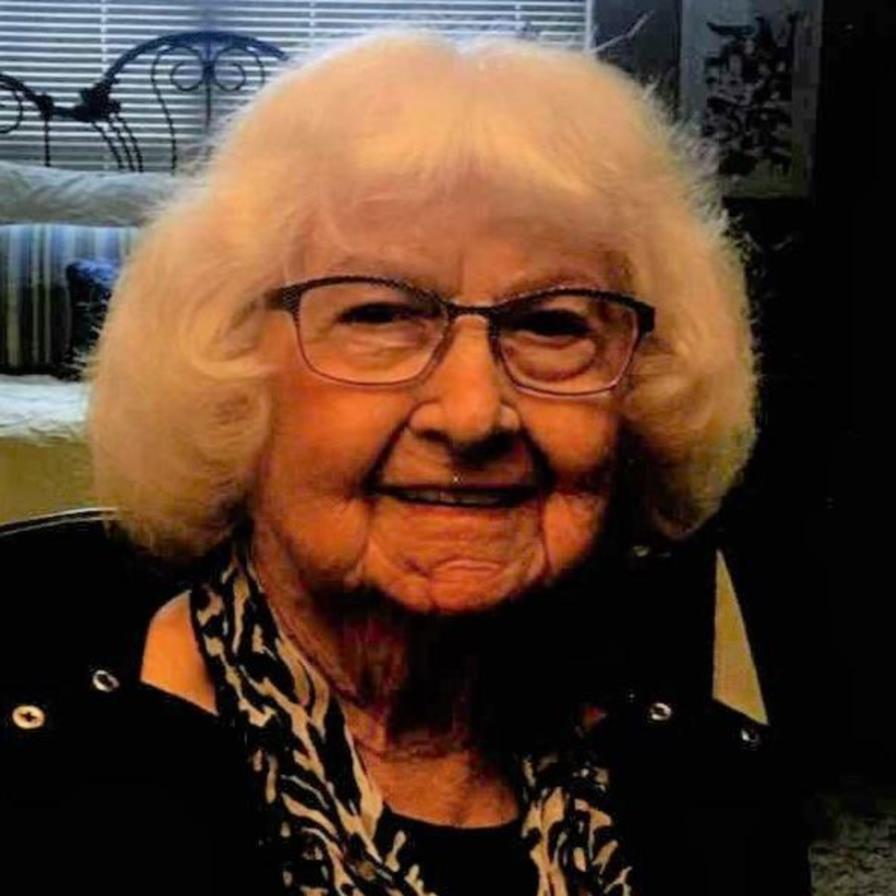 A photo was added for Cleva Middleton
Funeral Home Owner Feb 9 2021 12:00 AM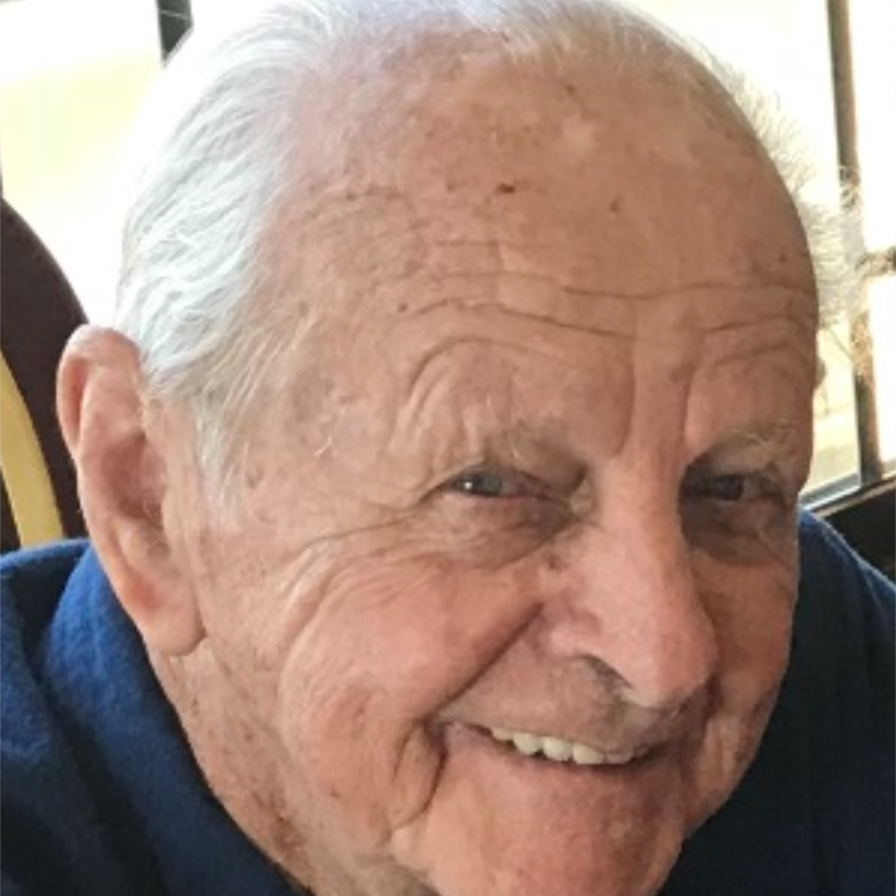 Dear Jim, Janice, and Family, Cleva was head cook at Nixa High School the year I started teaching at Nixa. The high school was still in the old building on Main Street, and the kitchen was down under the bleachers of the gym. During my afternoon planning time, I would go down to the kitchen where Cleva always had a pot of coffee waiting, a big grin, and friendly chatting as she worked on cleanup. I loved those chats with her! As a newcomer to the town, she befriended and welcomed me, and I learned so much about the history of Nixa and surrounding area from her. I am blessed to have known her and worked with her. She was a classy lady. Cheryl Bell
Cheryl Bell Feb 23 2019 12:00 AM
Dear Janis and Kathy and family. Your Mom was already pretty sick lady before I met her but i enjoyed the short visits with her when she was better and at Riverview. I already felt I knew her because of Janice and Kathy. You have been an inspiration to both my brother, James and myself. I'm sorry she has left her family on earth but know she is having a good time singing and visiting in Heaven. God Bless You families. Winston and Cherry Hackett
Cherry Hackett Feb 22 2019 12:00 AM
Dear Kathy, Janice and Family: Cleva was a great lady and God truly blessed me by allowing me to share the last chapter of her life with her....She had an inner strength that was a witness to all. Cleva will always be a precious memory , as well as her devoted, loving girls. ...May God surround you with His peace and comfort you all ...as only He can. Love you, Marcia Dodson
Marcia Dodson Feb 21 2019 12:00 AM
Dear JK, and family, My memories of Cleva Middleton go back to when she was the head cook at the Nixa high school-she was an excellent cook. I was always amazed when I went to visit her, that she always knew who I was and would laugh away my introduction with, "I KNEW who you were". She was an easy person to visit with and she was up to date with her family members. She was a blessing, and God, in turn, blessed her with a caring and amazing family. She was a grand lady and the earthly world has a void in it because she has gone to God-however, she left behind an important part of herself-her children, grands, friends, etc. to ensure immortality and help the rest of us.
Betty Wells Feb 21 2019 12:00 AM
Kathy, Janice and Family.. I thought a lot of Cleva, we have a lot of talks about living on a farm, cooking, being a mom, and just being a real person. Cleva was a real person, the same personality today and yesterday and days before..If she thought things wasn't right, she would tell you, if they were right she would tell you. Prayers to all of you, I will miss her, as I know you will miss her even more..
Melissa Hutchinson Feb 20 2019 12:00 AM
A candle was lit in memory of Cleva Middleton
Melissa Hutchinson Feb 20 2019 12:00 AM
I went to a few family dinners with Jamie at Cleva and Leo's house. I remember they always had so much food and it was all delicious! I always felt welcome there. I think Cleva would be happy to know that her cooking and hospitality skills have been passed along to Jamie.
Erin Aggus-Sutton Feb 20 2019 12:00 AM
Cleva Bell, as I knew her was a one of the pillars of the Jamesville community during my childhood. As her obituary mentions her home as a kind of gathering place I'm one of the lucky ones that gathered at her home and on the porch with the family. A piece of my life now gone. Paul Spurlock
Paul Spurlock Feb 20 2019 12:00 AM
Show More Entries