Order Flowers now for guaranteed delivery before Bonnie's visitation.
Bonnie Bilyeu
Aunt Bonnie Bilyeu, age 97, of Ozark, left her body behind Wednesday night, September 23, 2015 at Ozark Nursing and Care Center. She was born April 12, 1918 in Lawton, Oklahoma, the daughter of John and Verna (Grimm) Gimlin. She had eight brothers and sisters, Amos, Arthur, Alton, Kermit, Geraldine, Stanley, John and Alta. She is survived only by her sister, Geraldine of Sheridan, Arkansas. Bonnie spent most of her life in Christian and Taney Counties, and was married to Chester Bilyeu on October 24, 1936. He preceded her in death on January 9, 1989. Although Bonnie and Chester had no children of their own, the nieces and nephews of their two large families became special blessings to them. There are dozens, and all know how loved they were by Aunt Bonnie. She took pride and joy in being a loving and faithful wife and sister. Aunt Bonnie was saved at an early age and loved music and singing. She and Chester ministered in song to several different churches. She was a charter member of the General Baptist Church at Walnut Shade, where she had resided for several years before moving to Ozark after the death of her husband. She also had special ties to New Haven General Baptist Church and Ozark General Baptist Church. Bonnie had a special friend that was a true comfort and joy to her to the end, Glennie Helton of Ozark. Funeral services will be 1:00 PM Tuesday, September 29, 2015, in Adams Funeral Home, Ozark, with Rev. Hosea Bilyeu and Rev. Victor Fisher officiating. Visitation will be from 11:00 AM until service time on Tuesday. Burial will follow in Spokane Cemetery.
To plant memorial trees or send flowers to the family in memory of Bonnie Bilyeu, please visit our flower store.
---
Guestbook
A photo was added for Bonnie Bilyeu
Funeral Home Owner Feb 9 2021 12:00 AM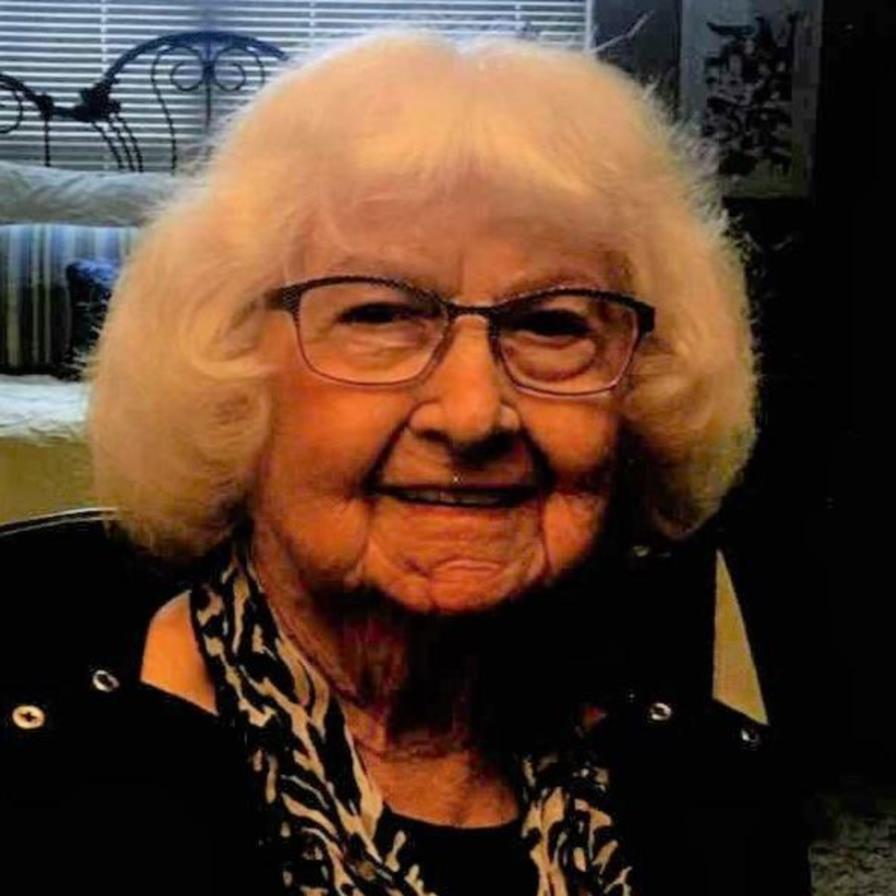 she was the last of generation and such a wonderful person the world is going to miss her but heaven will welcome her with open arms she was a one and a million great aunt the gimlin family will miss her dearly , love you aunt bonnie ..sam gimlin
sam gimlin Sep 29 2015 12:00 AM
Aunt Bonnie ,will miss your smile,but now your home! love you
Diane Gimlin Sep 28 2015 12:00 AM
Lit a candle in memory of Bonnie Bilyeu
Diane Gimlin Sep 28 2015 12:00 AM
A candle was lit in memory of Bonnie Bilyeu
Diane Gimlin Sep 28 2015 12:00 AM
Bonnie showed and shared her love of Christ every chance she got. She was the first person to invite our family to church and she was a great friend and neighbor for many years. God moved the Payne family across the street from her Feb 1990 when we moved here from Oklahoma. We were surprised to find out her childhood home in Oklahoma was less than 5 miles from my dad's oil field supply store in Cotton County, OK called The Old Snow Place. She was able to visit that place not long ago. She was a huge blessing in our lives. We love you, Bonnie! The Payne Family
Cookie Payne Sep 28 2015 12:00 AM
To Glennie, Your are a wonderful, caring, loving friend. Bonnie was blessed to have you in her life. I pray for comfort for you and her family.
Sally Sep 28 2015 12:00 AM
A Wonderful Great Aunt who will be greatly missed! Kathy Keithley-Johnston
Kathy Keithley-Johnston Sep 25 2015 12:00 AM
Always loved going to Aunt Bonnies & Uncle Chester's, getting together with our Gimlin side of the family & enjoying wonderful times at Bull Creek! Celebrating Aunt Bonnie reuniting with Uncle Chester! Thank You Jesus!!!
Kimberlie Smith Adams Sep 25 2015 12:00 AM